2022 General Election Unofficial Results for Warren County
Image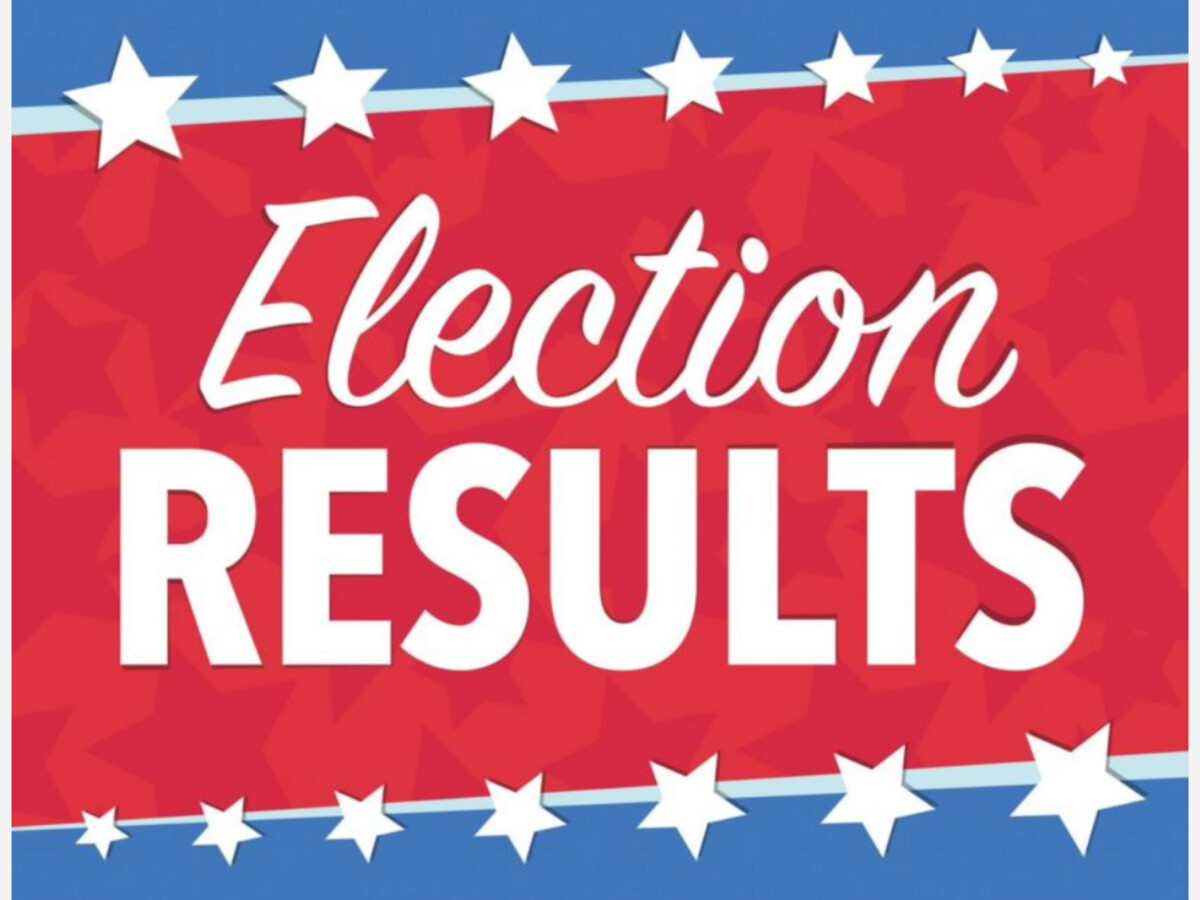 Warren County, OH - The unofficial results for the 2022 November 8th election are in from the Warren County Board of Elections. 
The breakdown of Warren County voters is as followed:
Registered Voters (172,104), No Party (117,148), Republican (38,671), Democrat (16,103), Libertarian (130)
Unofficial voter turnout from the 2022 November election is 58.7%. Comparatively, official results from the 2018 November election demonstrated 63.02% turnout; in the 2020 presidential election, official voter turnout was 81.8%. For the November 8th, 2022 election:
Total ballots cast - 101,050 
The Warren County Board of Elections allows for absentee ballots post marked for November 7th be received 10 days after the election. The Official Canvass is done 21 days after the election; the mandatory audit will be done December 5th and certification December 16th. 
The unofficial results for Warren County are:
Governor:
REP: Mike DeWine/Jon Husted - 73,058 (73.00%) 
DEM: Nan Whaley/Cheryl L. Stephens - 26,533 (26.51%) 
Write-in - 487 (0.49%) 
Attorney General:
REP: Dave Yost - 70,197 (70.47%) 
DEM: Jeffrey A. Crossman - 29,413 (29.53%)
Auditor of State:
REP: Keith Faber - 69,139 (70.23%)
DEM: Taylor Sappington 29,310 (29.77%)
Secretary of State:
REP: Frank LaRose - 68,955 (69.56%)
DEM: Chelsea Clark - 29,085 (29.34%)
IND: Terpsehore Tore Maras - 1,097 (1.11%)
Treasurer of State:
REP: Robert Sprague - 69,293 (70.36%)
DEM: Scott Schertzer - 29,185 (29.64%)
Chief Justice of the Supreme Court:
REP: Sharon L. Kennedy - 67,159 (67.64%)
DEM: Jennifer Brunner - 32,133 (32.36%)
Justice of the Supreme Court:
REP: Pat Fisher - 67,448 (68.22%)
DEM: Terri Jamison - 31,419 (31.78%)
Justice of the Supreme Court:
REP: Pat DeWine - 67,074 (67.86%)
DEM: Marilyn Zayas - 31,774 (32.14%)
U.S. Senator:

REP: JD Vance - 64,222 (64.40%)
DEM: Tim Ryan - 35,304 (35.40%)
Write-in - 193 (0.19%)
Representative to Congress (1st District):

REP: Steve Chabot - Warren: 65,687 (66.07%); Hamilton: - 71,526 (37.80%) = 137,213
DEM: Greg Landsman -Warren: 33,733 (33.93%); Hamilton: - 117,685 (62.20%) = 151,418
State Senator (7th District):
REP: Steve Wilson - Warren: 67,876 (69.32%); Hamilton: - 25,753 (47.88%) = 93,629
DEM: David Dallas - Warren: 30,034 (30.68%); Hamilton: - 28,039 (52.12%) = 58,073
State Representative (55th House):
REP: Scott Lipps - 38,487 (74.85%)
DEM: Paul Zorn - 12,931 (25.15%)
State Representative (56th House):
REP: Adam Mathews - 28,726 (60.48%)
DEM: Joy Bennett - 18,769 (39.52%)
Judge of Court of Appeals (12th District):
REP: Robin N Piper - 74,711 (100.00%)
Judge of the Court of Appeals (12th District):
REP: Mike Powell - 74,634 (100.00%)
County Commissioner:
REP: Tom Grossmann - 67,942 (69.32%)
DEM: Nabila Babar - 30,075 (30.68%)
County Auditor:
State Board of Education (4th District):
Jenny Kilgore - Warren: 43,415 (56.16%); Hamilton 102,909 (41.84%) = 146,324
Katie Hoffman - Warren: 33,892 (43.84%); Hamilton 143,032 (58.16%) = 176,924
Judge of the Court of Common Pleas (Domestic Relations):
Jeffrey T. Kirby - 69,459 (100.00%)
Judge of the Court of Common Pleas (General Division)
Timothy N. Tepe - 65,736 (100.00%)
Judge of County Court:
Gary A. Loxley - 29,532 (100.00%)
Issue 1 Bail Reform:
YES: 80,260 (82.10%)
NO: 17,493 (17.90%)
Issue 2 Qualifications of Electors:
YES: 80,926 (82.39%)
NO: 17,293 (17.61%)
Blanchester LSD- Income Tax:
For the Tax: Warren: 63 (57.80%); Clermont: 210 (37.70%): Clinton: 1,078 (47.30%) =1,351
Against the Tax: Warren: 46 (42.20%); Clermont: 347 (62.30%); Clinton: 1,201 (52.69%)= 1,594
Franklin City Schools- Substitute:
Against the Tax Levy: 3,694 (54.84%)
For the Tax Levy: 3,042 (45.16%)
Goshen LSD- Bond:
Against the Bond Issue: Warren: 209 (65.72%); Clermont: 3,108 (60.80%) = 3,317
For the Bond Issue: Warren: 109 (34.28%); Clermont: 2,004 (39.20%) = 2,113
Kings LSD- Additional Tax
For the Tax Levy: 7,140 (54.60%)
Against the Tax Levy: 5,938 (45.40%)
Lebanon City SD- Substitute Levy:
For the Tax Levy: 8,328 (53.61%)
Against the Tax Levy: 7,205 (46.39%)
Loveland City SD- Additional:
Against the Tax Levy: Warren: 110 (54.19%); Clermont: 3,382 (49.51%); Hamilton: 3,622 (53.83%) = 7,114
For the Tax Levy: Warren: 93 (45.81%); Clermont: 3,449 (50.49%); Hamilton: 3,106 (46.17%) = 6,648
Xenia City SD- Renewal 9.9 mills:
For the Tax Levy: Warren: 6 (54.55%); Greene: 6,354 (52.36%) = 6,360
Against the Tax Levy: Warren: 5 (45.45%) Greene: 5,780 (47.63%) = 5,785
Xenia City SD- Income Tax 5.62 mills:
For the Income Tax: Warren: 6 (54.55%); Greene: 6,099 (50.08%) = 6,105
Against the Income Tax: Warren: 5 (45.45%); Greene: 6,078 (49.91%) = 6,083
Carlisle City- Income Tax
Against the Income Tax: 1,161 (62.22%)
For the Income Tax: 705 (37.78%)
City of Franklin Charter 3.02:
YES: 1,887 (64.05%)
NO: 1,059 (35.95%)
City of Franklin Charter 3.06:
YES: 2,431 (80.93%)
NO: 573 (19.07%)
City of Franklin Charter 7.01:
YES: 2,123 (72.81%)
NO: 793 (27.19%)
City of Franklin Charter 11.10:
YES: 2,027 (71.25%)
NO: 818 (28.75%)
City of Franklin Charter Various:
YES: 2,223 (76.23%)
NO: 693 (23.77%)
City of Monroe- Charter Term Limits:
YES: Warren: 47 (95.92%); Butler: 4,796 (91.53%) = 4,843
NO: Warren: 2 (4.08%); Butler: 444 (8.47%) = 446
City of Monroe- Charter Various:
YES: Warren: 27 (55.10%); Butler: 2,969 (57.76%) = 2,996
NO: Warren: 22 (44.90%); Butler: 2,171 (42.24%) = 2,193
City of Monroe- Charter Acts of Council:
NO: Warren: 26 (54.17%); Butler: 1,869 (37.70%) = 1,895
YES: Warren: 22 (45.83%); Butler: 2,969 (57.76%) = 2,991
Harveysburg- Electric Aggregation:
YES: 174 (76.65%)
NO: 53 (23.35%)
Harveysburg- Tax Levy:
Against the Tax Levy: 127 (55.95%)
For the Tax Levy: 100 (44.05%)
Harveysburg- Police Levy:
Against the Tax Levy: 124 (54.39%)
For the Tax Levy: 104 (45.61%)
Waynesville- Electric Aggregation:
YES: 826 (73.88%)
NO: 292 (26.12%)
Waynesville- Gas Aggregation:
YES: 830 (74.44%)
NO: 285 (25.56%)
Waynesville- Police Levy: 
For the Tax Levy: 667 (58.51%)
Against the Tax Levy: 473 (41.49%)
Waynesville- Street Levy:
For the Tax Levy: 775 (67.22%)
Against the Tax Levy: 378 (32.78%)
Deerfield Twp.- Park Levy:
For the Tax Levy: 10,198 (63.52%)
Against the Tax Levy: 5,857 (36.48%)
Harlan Twp.- Fire Levy:
For the Tax Levy: 1,657 (75.94%)
Against the Tax Levy: 525 (24.06%)
Massie Twp.- Electric Aggregation:
YES: 371 (72.18%)
NO: 143 (27.82%)
Union Twp.- Fire Levy:
For the Tax Levy: 1,648 (71.87%)
Against the Tax Levy: 645 (28.13%)
Local Option- D3:
YES: 525 (73.63%)
NO: 188 (26.37%)
Local Option- D6:
YES: 505 (70.93%)
NO: 207 (27.07%)
Wayne Twp.- Fire Levy Renewal:
For the Tax Levy: 2,829 (69.66%)
Against the Tax Levy: 1,232 (30.34%)
Wayne Twp.- Fire Additional:
Against the Tax Levy: 2,222 (55.10%)
For the Tax Levy: 1,811 (44.90%)
For more information, visit Warren County Board of Elections, Clermont County Board of Elections, Butler County Board of Elections,  Hamilton County Board of Elections, Clinton County Board of Elections