Professionalism Overrules A Fun Friendly Wager
Image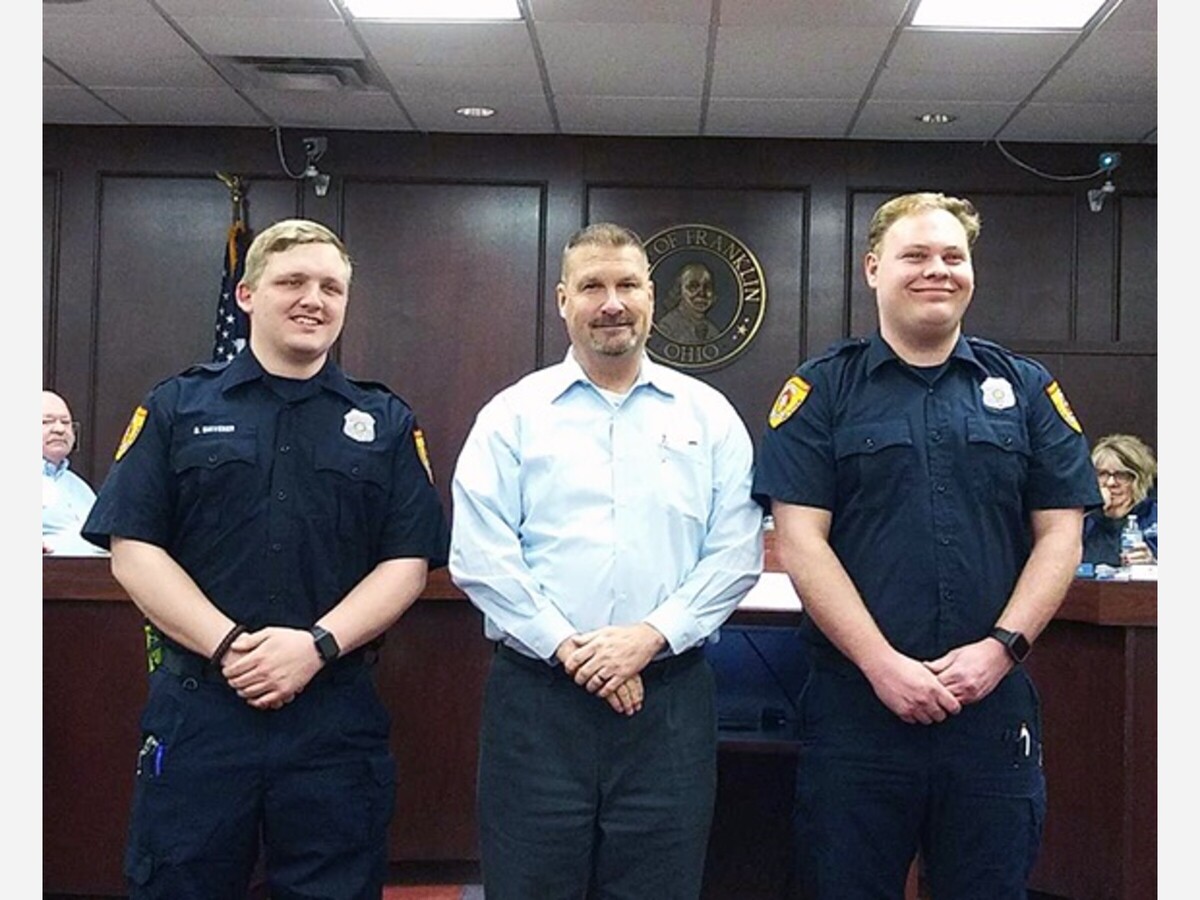 FRANKLIN, OH --  Carlisle's Deputy Mayor and Franklin's Deputy Mayor had made a friendly wager on this year's River Cup Grudge Match held back in January.
The Grudge, which is a wrestling match between Carlisle and Franklin, was given its name back in 1996 by Carlisle Head Wrestling Coach Mark Townsley and Franklin Head Wrestling Coach Wendel Donathan. And, which ever team wins, they are the keeper of the "trophy" —  a barrel that was purchased from a local flea market and that the Franklin Art Department added the design and logos.
Over the year's, the match has drawn a huge crowd, and this year wasn't any different.
To make it fun, Carlisle's Deputy Mayor Tim Humphries and Franklin's Deputy Mayor Todd Hall made a bet. The deputy mayor of the loosing team would have to wear the winning team's jersey to their next council meeting.
After holding onto "The Trophy Barrel" since 2013, Franklin Wildcats had to turn the Barrell over to the Carlisle Indians after the Indians won 41 to 26.
Humphries, who recently had hip surgery, made his way over to Monday night's Franklin City Council meeting to snap a photo of Hall wearing the Carlisle logo. Something he mentioned, he was going to do at Carlisle's last council meeting.
To Humphries surprise, Hall had been asked to step in as Mayor for the evening and needed to look professional to swear in two new city firefighters.
So, rather than letting his trip be wasted, Humphries snapped a photo of Deputy Mayor Hall being professional and doing the job for which he was elected… stepping in to serve as mayor when needed and swearing in two new full time firefighters for the city ….Andrew Henry and Dalton Shivener, which Humphries kindly shared with the WarrenCountyPost.com.