Retired Firefighter Terry Susong A "Punny" Man
Image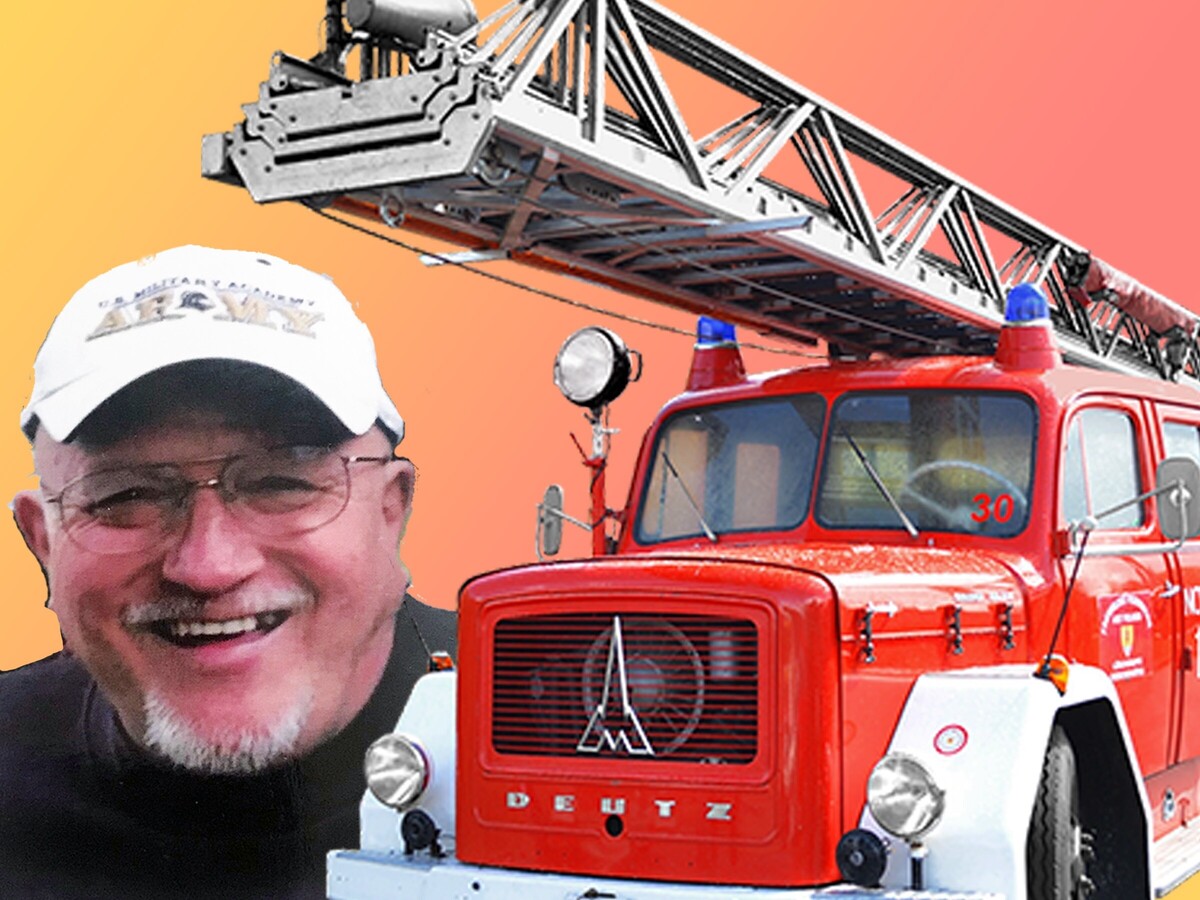 Lebanon resident Terry Susong retired as a professional firefighter back in 1995 from Middletown Fire Department. This week Susong explains the purpose for his column.
I have read a lot of books and articles about the use of puns in writing. Most say puns should be used sparsely or not at all. I've used puns since I was a child. Some were funny and some not so funny (according to other's ears).
Dictionary.com defines a pun as..."The humorous use of a word or phrase so as to emphasize or suggest its different meanings or applications, or the use of words that are alike or nearly alike in sound but different in meaning; a play on words."
Really?! 
Most puns are shorter … and funnier than the definition itself is... i.e. "have you read the book about hands? It's a real page turner!"
I have four pun mentors that have stretched out over three generations. They are as follows: Groucho Marx, Morey Amsterdam from The Dick Van Dyke Show, Greg GutFeld from The Five on Fox, and last, but surely not the least, Alan Ada of the TV series M. A. S. H. They were… and some still are, the masters at the art of punning.
While I am nowhere near any of these men and their craft, I still try. If I didn't use puns in the writing of my book, FIREHOUSE, FUNHOUSE...DON'T GET MAD, GET EVEN! it would lose its effect. The title would have to be FIREHOUSE, FUNHOUSE...I'M SORRY!
"Hi, Terry, you old pun thrower you. Lots of luck! Love Susan." I must be honest, I don't remember who Susan was.. but she wrote it in my senior high school yearbook.
My puns get me a lot of laughs... and many rolling of eyes. And, some will say, "Stop it!"
The puns come to me daily. One day last week, my wife and I were driving down a street. There was a row of pretty trees. They were trimmed nicely and pretty as a picture. All of the tree trunks were wrapped neatly with a green plastic wrap half way up. My wife asked me why the green wrap had been applied to trunk.
I didn't have the answer. After a pause of maybe ten seconds, I blurted out an answer. "It keeps them from barking."
She looked at me and rolled her eyes.
I think most firefighters will not have any trouble understanding my puns. Heck, they probably have used most of them. If you don't understand any of the puns, don't panic or call 911, just stop by your local fire station (or if you live in Tennessee — fire hall) and ask them to translate it for you!
I was a professional firefighter for twenty-two years. I retired at the age of forty-eight. Sometimes I wish I had stayed on the department for a few more years, but I was concerned about my health. All the firehouse cooking was catching up with me. In 1973 as a young lad, I weighed in at 140 pounds on my first day on the job. At the age of forty-eight, I was now twice the man tipping the scales at 270 pounds.
Firefighting is a young mans' job. I was concerned about the old ticker giving out on a working fire or even just sitting around the firehouse having a not so heathy meal. So, with my two years of military time counting toward my retirement, I was able to leave with a nice fifty-two percent pension.
Some firemen after leaving the department are finished with their past life and move on to other things and never look back. The majority of us have it in our blood and carry the good, the bad, and sometimes the ugly for the reminding breathing moments of our lives. Then, after we pass on, we are given a funeral and visitation. Almost every one of these ceremonies are cookie cutter made, but done with the greatest of respect and honor of the deceased. It also brings a gathering of the brotherhood of fireman and policemen. I have attended many of these … both while on duty and retired.
My goal in writing these columns is to give you a small look inside the firehouse…a place I spent probably a third of my life. Most of the things I will be writing about will hopefully make you laugh. I have tried to keep it clean and respectable. That in its self was a very difficult task. (There is so much I could tell you, but a lot of things are better off not in black and white.)
While 22 years is a long time, it doesn't seem like a long time, but rather a flash in the pan. However, that's the amount of time that I spent on the Middletown Fire Department. From the time I put on that blue uniform until the time I took it off, seems like a blink of an eye.
While on the department, especially my rookie year, time went slow. The first year was a probationary year, and the department could reject me for any reason. I must say my first year was probably the most difficult year of my career.
The second longest year was my last year on the department. Once I made up my mind to retire a year in advance, time began to go slow, just like my rookie year. I told everyone... except my wife until the last two months. Of course, when you make that decision to retire, your mind starts thinking about the fun times of retirement. So, I must say minus the first year of my career and my last year of my career, the in between went fast.
Looking in my rearview mirror of life, many things go through my mind...some are very vivid while others are somewhat blurry. It's my goal to bring to you the vivid and try to bring back the blurry. In writing these columns that will eventually be published in my book FIREHOUSE, FUNHOUSE … DON'T GET MAD, GET EVEN!
I have to admit, it's been fun to relive these memories as I have been writing these columns.