Local Bluegrass Band Featured In Upcoming Movie
Image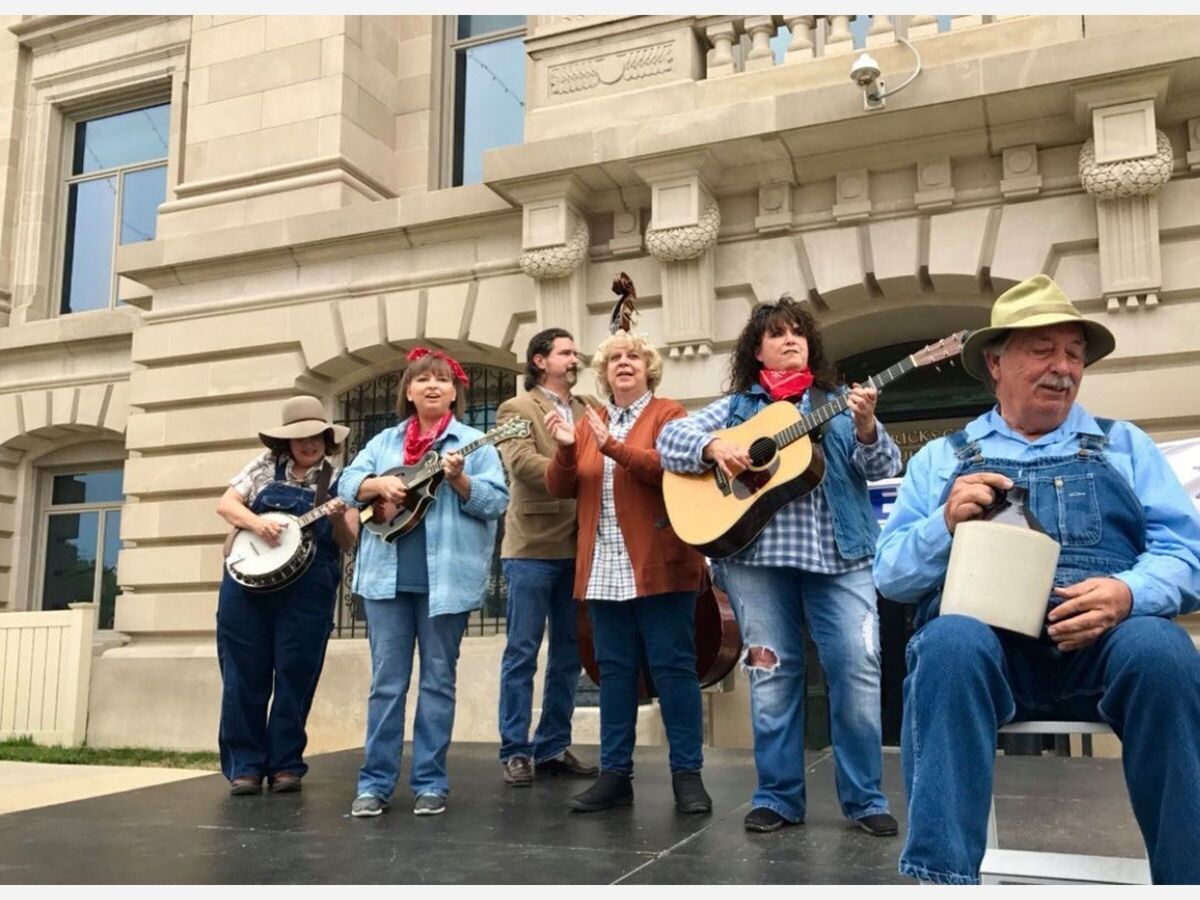 Local bluegrass band Berachah Valley, which includes retired Carlisle teacher Cathy Baker, had the opportunity to be featured in an upcoming movie called Mayberry Man, a film that pays homage to The Andy Griffith Show.  
The movie centers on a man who is caught speeding and is sentenced to attend a festival celebrating The Andy Griffith Show.  The movie was written and directed by Stark Howell.  His father, Hoke Howell, was in two episodes of The Andy Griffith Show and also appeared in other shows such as Bonanza.  According to the website for Mayberry Man, Stark first attended Mayberry Days because he was representing his father there.  
Baker said it was an opportunity that sort of fell in their lap.  She said a lady from North Carolina called the band.  Berachah Valley has played at Mayberry Days in Mt. Airy, North Carolina for about four years.  Mt. Airy was Griffith's hometown.  The lady had mentioned Berachah Valley to the producer, who wanted the band to contact him.   
Baker said Cort Howell, who was the producer was very nice and personable.  He funded the movie through crowdfunding.  Baker said she appreciated that they were trying to include fans.  "That's a dream come true for an Andy Griffith fan," she said.  After discussing it as a band, they decided to support the project.  
"I thought it was amazing that people like us could be included in a fun family film," Baker said.   The band didn't do any acting in the film, but they were only interested in playing music in the movie.  Baker said she is not sure how much they will be featured in the movie. She said they were originally only supposed to film in North Carolina, but they were later asked to travel to Indiana to film as well.
"It could just be five seconds, but for us that's A-OK," Baker said. "We supported something we believe in.  We had a total blast being there and it was a great, great experience for us, so we are more than happy with however it turns out."
For one of the scenes, Baker said they were playing a song from The Andy Griffith Show on the courthouse steps while there was an audience in front.