What is Occupational Therapy and Why Does it Matter?
Image
SPRINGBORO, OH -- After years of study and practice, I still struggle to find a good answer to the question, ….so what do you do? In short, I'm an occupational therapist that works with children with disabilities, who are rehabbing from an injury or who just need a little extra help with their development.
If I had several minutes and the person was super interested in what I was saying, this would be my long-winded reply. Occupational therapists (OTs) are trained to know the body, including systems like the nervous system, sensory, muscular, and skeletal systems. We are trained to know how the body takes in sensory information, where the signals go and what the motor movement outcome is. By having a deep understanding of the body, we can assess any activity (aka occupation) and determine what body parts/systems are needed to complete said activity. We then plan interventions to help rehabilitate or strengthen/improve the areas of the body that are need for that specific task.
So why does OT matter, especially when you have speech and physical therapy? 
OT is a wonderful bridge between speech and PT; while there is some overlap between what each therapist can treat, we each look at the body with a specific and different lens and may see something another discipline doesn't.
OTs are needed more than ever.
With the rise of technology, effects of COVID, and changes in our society, more and more kids are needing intervention to help in their development from the more simple fine motor tasks to the more complex side of self-regulation and behavior. Teachers, parents, and therapists are seeing more kids who struggle with daily occupations such as school, social participation, and self-care skills.
On the flip side, we are living longer lives and are wanting to stay active longer, which means at some point in the future you will probably need an OT. We are able to work in hospitals, home health, and long-term care facilities, and the range of care is diverse. 
You may need help from an OT after a surgery, a health crisis like a stroke or heart attack, driving rehab, vision rehab, or adaptations at home to help you stay independent.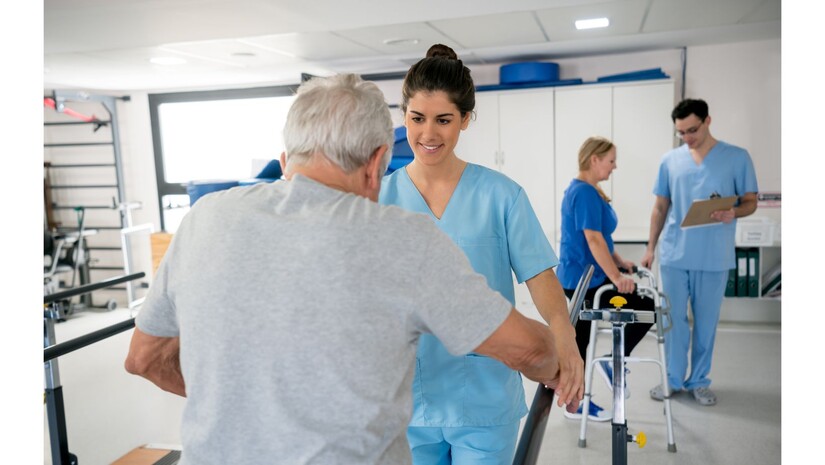 So, if you or someone you know are in need of help with their independence or development, talk with your doctor and reach out to an OT. We're everywhere! Hospitals, schools, private clinics, rehabilitation centers, home health and even online.
More News from Franklin