From the Desk of Brian Bales: Week of Jan., 28, 2022
Image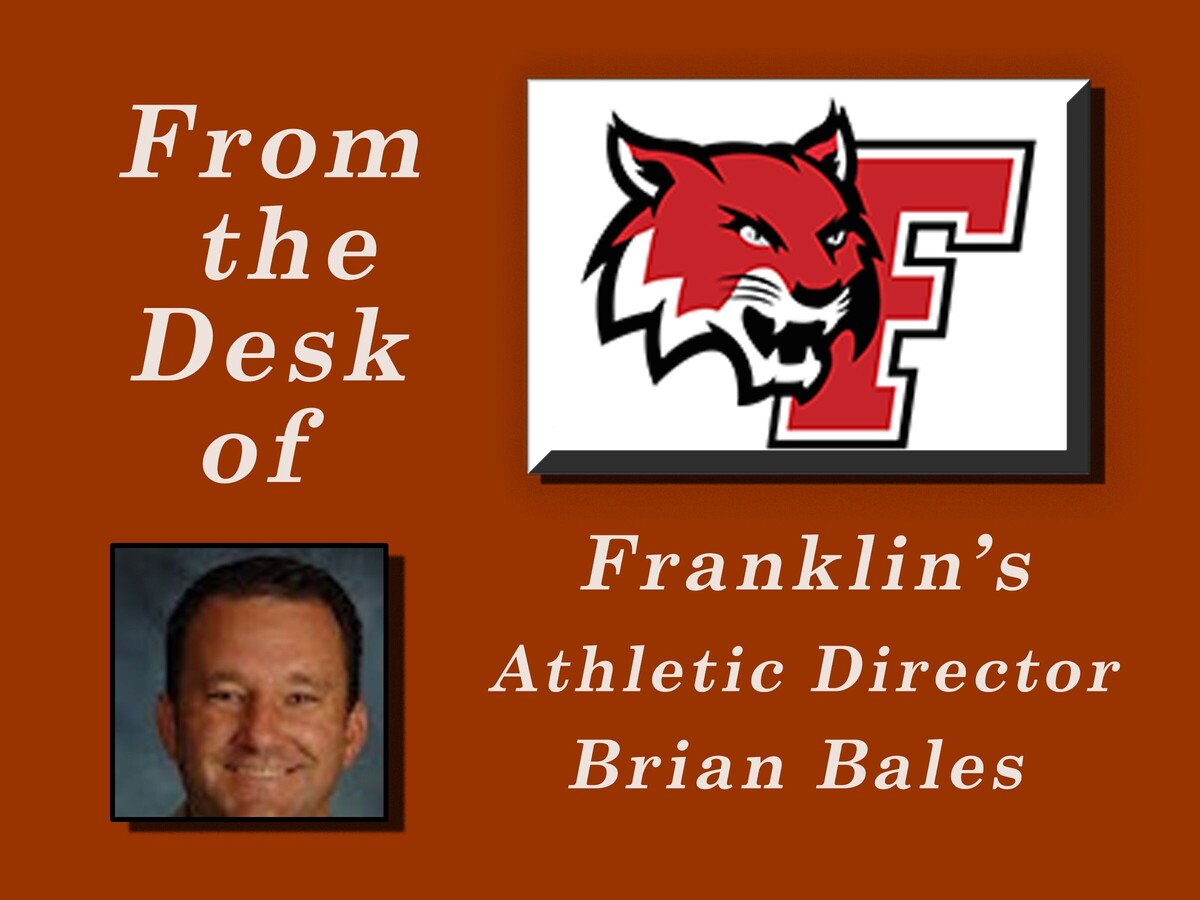 Franklin, OH -- A lot was happening last week for the Franklin Wildcats, and there's a lot happening this week, such as two different jersey retirement celebrations...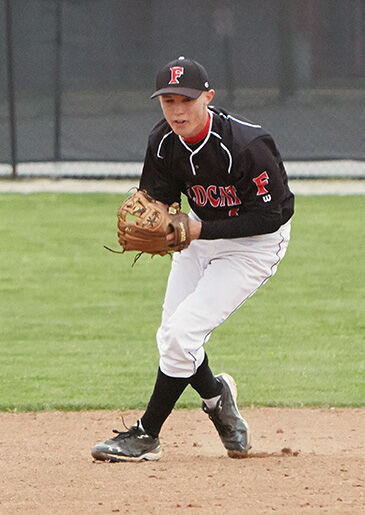 Travis Lakins - Saturday, January 29th at the boys basketball game
Tickets for the games have to be purchased online. No ticket sales at the gate.
Our website for desktop: https://www
If using a mobile device: https://schoolapp
The days schedule goes as followed:
4:30 PM — Freshmen Game
5:30 PM - 6:30 PM — Social gathering with Travis in the HS cafeteria
5:45 PM —JV Game
7:00 PM (approx. after JV game) ceremony to retire Travis Lakins' #1 HS jersey
7:30 PM (approx) - Varsity Game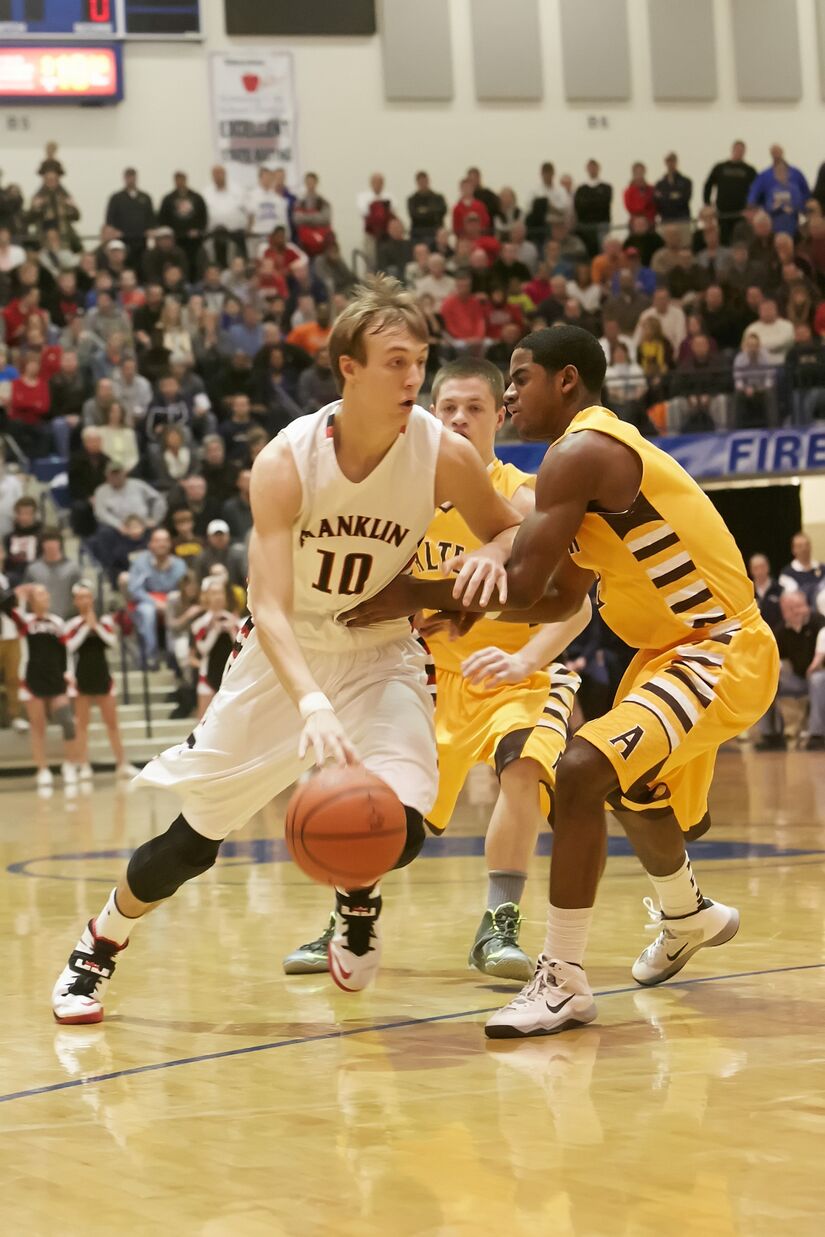 Luke Kennard - Tuesday, February 1st at the boys basketball game. Info on tickets to come soon.
---
Wrestling
The Franklin Wrestling team defeated the Carlisle Indians in the River Cup Grudge match 46-21. It was a great dual and atmosphere.
The varsity wrestling team competes in the 51st Annual Eaton Invitational at Eaton High School this weekend. Wrestling started on Friday at 5:30 and continues on Saturday starting at 10am. 
The JV wrestling team is wrestling in the Butler Classic JV Tournament. Wrestling is scheduled to start at 9 am Saturday.
Good Luck to all wrestlers this weekend.
---
Swim
Swimming celebrated their seniors with Waynesville this past Saturday. Seniors Jersey Barger, Katy Dalton, and Braden Rogers were honored. Swimming will be taking the weekend off in preparation for SWBL meet at Trotwood on 2/3. Swimming is looking to have an exciting end of the season.
---
Basketball Sideline Cheer
Good Luck to all of our winter sports this weekend and next week! Come out and support our Boys' Basketball team Friday and Saturday evenings!
Competition Cheer:Our FHS Competition Squad competed in the OHSCCA Best in the State Cheer Championship on Sunday. The girls competed in the preliminary round and were one of the five teams that moved on to the finals. The girls placed second in the final round, with a very close score to the very talented first place team. 
This Sunday our Competition squad will be competing at Centerville High School at 2:00. Come out and support the girls at a local competition! 
We want to say good luck to our Varsity Competition Squad this weekend as well as our Sideline cheerleaders and the boys basketball teams as they face Waynesville and Thurgood Marshall this weekend!
For information on 2022-23 Cheer Tryouts visit ... FHS/ FJHS Cheer Tryouts for 2022-2023 Seasons
Bowling
Boys Bowling —The Boys Bowling Team dropped a match to Monroe this week. The Team was led by Ashton Smiley who had a 223 game and a 406 series. Andrew Sanders added a 129 game 25 pins above his average. 
The Team will host Springboro on Monday.
Girls Bowling — The Girls lost their only match this week to a tough Monroe team. They battled but fell short in overall pins. 
Our next match is Monday @ JD Legends vs Springboro. 
---
Basketball
Boys — The boys basketball team had a HUGE win last Friday night vs. Oakwood by a score of 72-70. We are so thankful for the atmosphere in our home gym. Noah Rich led the way with 24 points, Isaiah Bales 19, Nate Paarlberg 15 and Pierce Bauerle 10. Rocky Williams, Ashton Everitt, Kai Cook and Evan Fry gave great minutes off the bench. 
This past Tuesday, the Cats took their first league loss at Bellbrook by a score of 64-52. We look to bounce back tonight on the road at Waynesville. Saturday night, we return home to play Thurgood Marshall out of the Dayton City League. We will also be retiring Travis Lakins' jersey.
Girls — The Lady Cats dropped a game at State Ranked Kettering Alter on Monday. We returned home Thursday as we hosted rival Monroe and in a closely contested game - The Hornets came out on top w a 45-36 Win.
Next week, we host Fairmont on Monday then finish the regular season schedule Thursday as we host Oakwood. It will also be SENIOR NIGHT where the teams only SENIOR Mallory Wulff will be recognized. Come out as we pay tribute to her/parents/family .
As Always Good Luck to all winter programs!
---
Lacrosse
For those interested in playing lacrosse this year, please review the dates and times in January where you can attend activities and workouts to get ready for the upcoming season.
Lacrosse Weight Room Dates and Times:
January 28th, and 31st from 4:00-5:00
Lacrosse Stick Work Skill Sessions in Back Gym Dates and Times:
January 28th, and 31st from 3:00-4:00
Lacrosse: Parent/Player meeting at 5:00 in the HS cafeteria on Monday, January 31st!
Link for Youth LAcrosse
https://wildcatlacrosse.sportngin.com/page/show/6285866-registration