One Click and Your on the Right Page
Image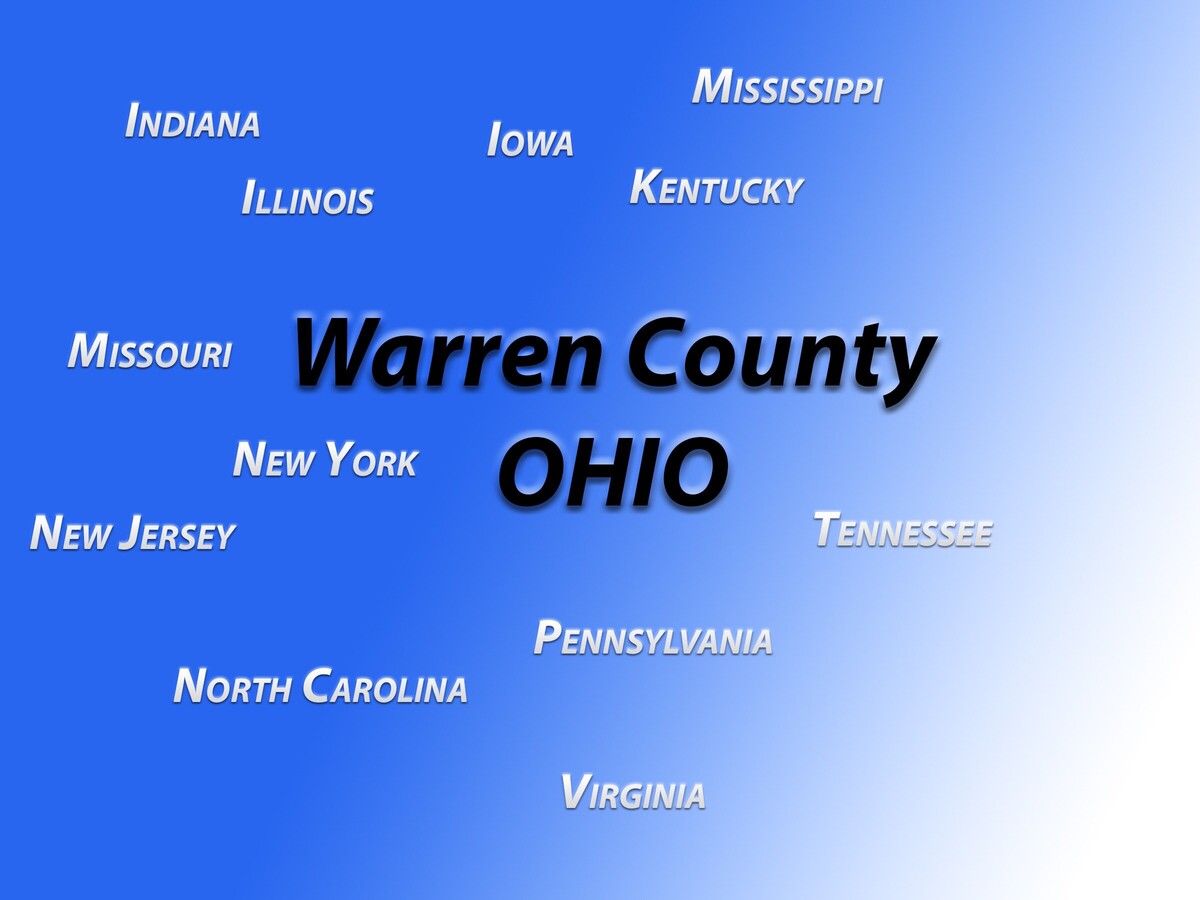 LEBANON, OH -- When Josh Beckmann created a Warren County Ohio web directory for his group, little did he know how much this directory can help all Warren County Ohio residents, especially when it comes to finding their local government websites.
Heading into cyberspace to find a specific website can be challenging at times, especially, when there is more than one place with the same name, Beckmann noted.
Beckmann, 20, wanted to give people in his community a place where they could go to obtain links to Warren County Ohio local government websites easily and quickly.
When trying to find a place in Warren County, such as, the board of elections, a city, township or a school, a searcher has to double or even triple read the home page to be sure that they are pulling up the correct website since according to Wikipedia, there are 14 counties in the United States with the name Warren:
Even if the search engine takes a person to the right county with the correct city, townshp or school name, the searcher can still end up in the wrong state. For instance ...
Warren County, Iowa has a city named Carlisle and a Union Township
Warren County, New Jersey, not only has a Franklin Township, but it also has a Washington Township
Warren County, New York is adjacent to Hamilton County and tourism is its primary business factor due to the recreational area of Lake George
Warren County, North Carolina has a Manson while Ohio's Warren County has Mason
Warren County, Pennsylvani has a Deerfield Township
Even navigating the search in the right state, finding the right city, township or school can be tricky. According to Wikipedia's list of Ohio Townships, in Ohio there are: 
2 Clearcreek Townships and 1 Clear Creek Township
4 Deerfield Townships 
22 Franklin Townships 
4 Hamlton Townships
1 Harlan Township 
5 Massie Townships 
14 Salem Townships
1 Turtle Creek Township and 1 Turtlecreek Township
27 Union Townships
43 Washington Townships
21 Wayne Townships
Cities and Villages can be just as confusing when researching information on the Internet. According to Geotargit.com, there are: 
3 cities with the name of Springboro in the USA
29 cities with the name of Lebanon in USA and 1 in Jamacia and 1 Country
7 cities with the name Waynesville
5 cities with the name South Lebanon
1 Maineville 
8 Loveland 
25 cities with the name Middletown in 5 different countries with 19 in USA
30 cities with the name Monroe in 3 different countries with 27 in USA
32 places named Goshen in 5 different countries with 26 in USA
46 places named Franklin in 7 countries with 39 in USA
22 places named Mason in 6 countries with 17 in USA
26 cities named Carlisle in 4 countries with 21 in USA
Beckmann explained that his website and his resource page that lists all the Warren County local government offices wasn't something he really had planned on doing.
"It started back in 2021 when I went to the county commissioners to ask if they would pass a Bill of Right's resolution, stating that they support the Bill of Rights," Beckmann said.
"I wanted it to be done because I had heard that across the state a lot of the counties had passed resolutions stating that they supported the Bill of Rights... with the main premise being the Second Amendment. The premise of this was to put pressure on the State of Ohio Legislature to in act a conceal carry law for a Constitutional Carry law."
Beckmann, who had just graduated the previous spring of 2020 from high school, continued, "All of our Bill of Rights are under siege right now...rather it be free speech, religion...freedom to even have a proper trial… I think all of these are so important even at the local level."
Beckmann said he went to the county commissioners since they are the main elected officials that represent the county as a whole to see if they would state that they supported the Bill of Rights.
"Basically, what they did was in acted a Constittutional Resolution supporting the Ohio State Constitution and the United States Constitution," he noted.
Beckmann said that the three commissioners Shannon Jones, Tom Grossman and Dave Young supported and passed the resolution back in April of 2021.
So, what made this young man who wasn't even a year out of high school want to get so involved with politics?
"All my life I wanted to be a chiropractor," he said. "But, God has other plans."
"I see where our country is heading, and it's only going to get worse, unless people step in," he said, adding, "I am a Christian. I am a believer and my God tells me to be a watchman on the wall. It can be intimidating even for myself sometimes. I realize I am young and getting into this political arena where I am up against people who have been in the political world 20 to 30 years can be intimidating,"
But, being young has some advantages. Beckmann explained being a recent graduate helps him have a better understanding of what is going on in education, for he has witnessed and experienced the woke agenda first hand.
"I've been in both public and private school. Teaching children this world is racist, and you can't build yourself up because of your race...That's wrong. I don't believe being a person of color that I have to be… and I don't' even like calling myself that … I'm an America," Beckmann went on to explain how this helped get him involved with the local government.
"Ever since I've been in high school, I've been labeled that I am brown... and I am different. I have been put in a box… that is wrong. I saw I needed to take a stand against that," he said explaining that is how he decided to get involved with local government. 
"State level, it's so big... and federal, it's even worse. It's so big you don't even know where to begin. But local government, you have more of a voice…. you are a contributor to your community way more than you are ever at the federal level."
In February of 2022 Beckmann, through some urging and assistance from others, created his website WarrenCountyConservatives.Com to help others.
"I did this because I felt God had put it on my heart to give people the resources necessary to get involved in their local government... may it be school board, township, village council, city council or the country regarding county commissioners or the county health district," he said, noting, "I'm Warrencountyconservatives.com. There was already Warrencountyconservative.org in Kentucky."
"I wanted a resource page so people can see who their school board members are, who their county commissioners are and city council members are. Every city, village, school district, township in Warren County can be found on the home page by one click. All the person has to do is go to Warrencountyconservative.com. Then, they can click the link, and it will take them to that government website." 
It's a resource page to help people get involved...even people who do not consider themselves conservatives, Beckmann added.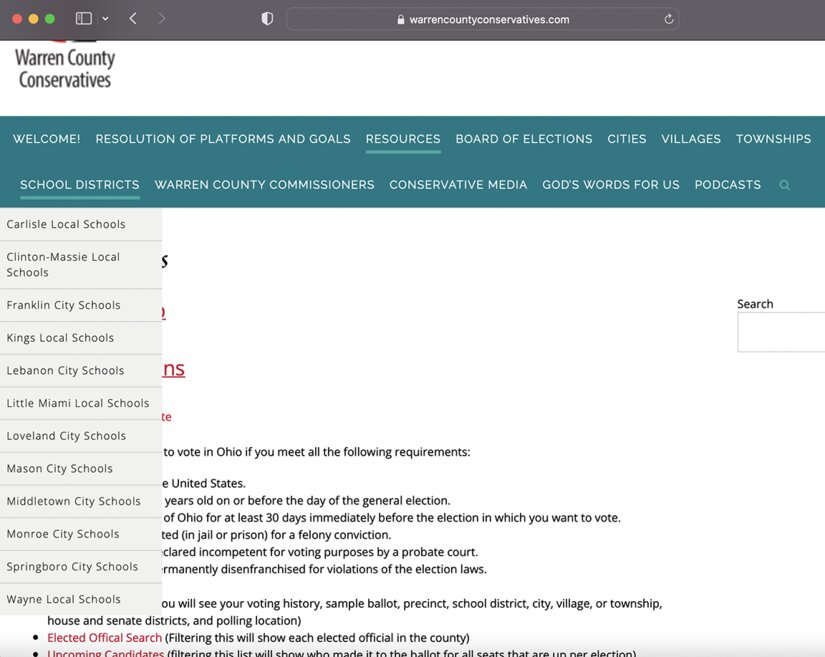 Currently, Beckmann is working on a Bachelor's in Communications and Political Science. "I'm not really sure where I'll be in five years… I guess where ever the Lord opens doors for me. I don't' think God gives you a future to worry about. He gives you a future to look forward to."