Jeep Lifestyle group brings over 30 Jeeps to board of disabilities' Trunk-or-Treat
Image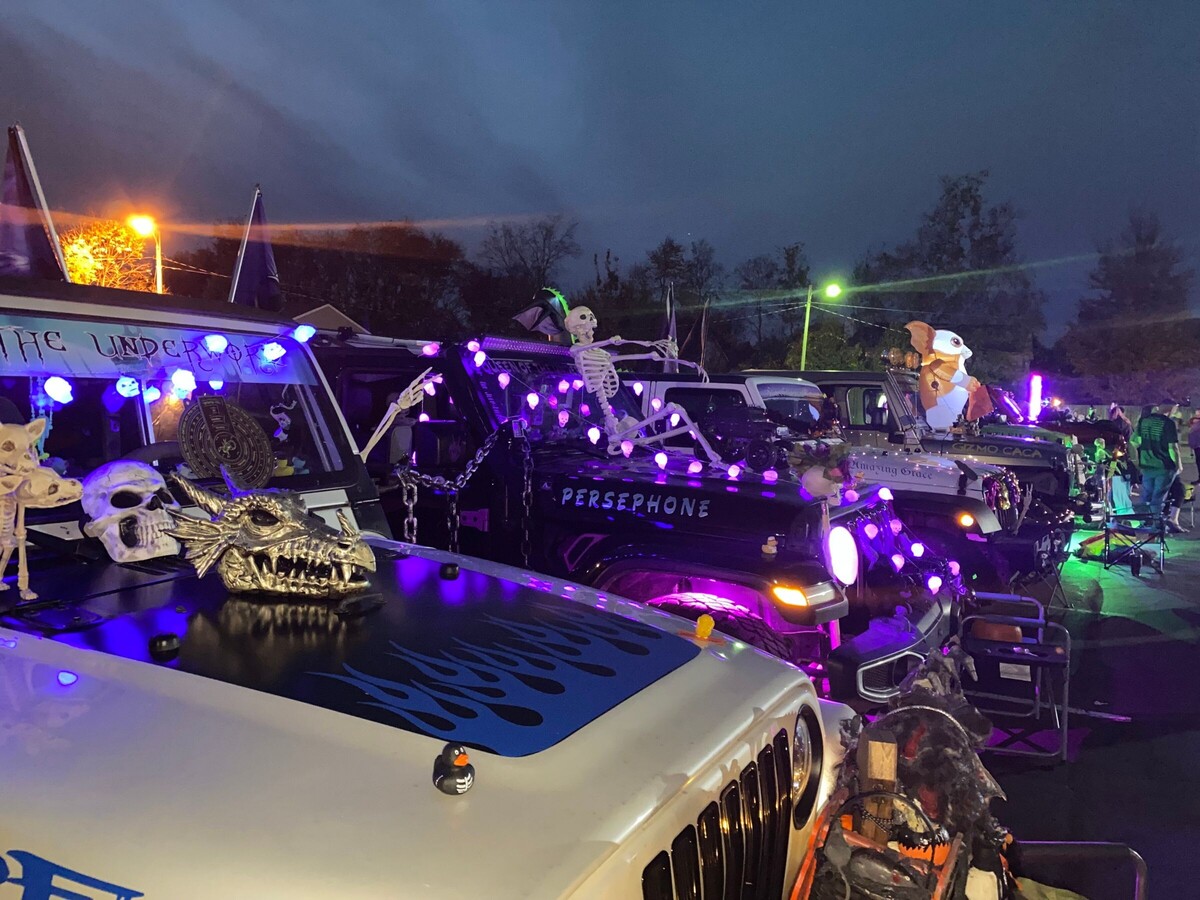 WARREN COUNTY, OH -- The Warren County Board of Developmental Disabilities (WCBDD) was thrilled to host its 7th annual Trunk-or-Treat on October 24, 2022. Held in the Warren C. Young Center parking lot, the event showcased a wide variety of vehicles, extravagantly decorated by agency staff, local providers, and members of the community. Included in the assortment of vehicles, were approximately 35 customized and themed Jeeps, compliments of the Jeep Lifestyle group.
The Jeep Lifestyle is a Facebook group for Jeep owners and enthusiasts to connect with each other and share upcoming Jeep events.
"That's when plans to get together are made," said group member, Karen Corwin, adding,"It's really a community. Most of us attend several car shows through the year, and tons of special events like this one."
The group learned of WCBDD's Trunk-or-Treat event while interacting with an enrolled individual and her provider at a local hamburger establishment.
"She instantly fell in love with the Jeepers," Corwin chuckled. "She and her provider mentioned to us about bringing the Jeeps to the event because she believed her friends there would love the Jeeps too."
Shortly after, Jeep Lifestyle member John Pierson, also known as Clown of Clowns-House Graphics, reached out to WCBDD on behalf of the group, and reserved their spots for the event.
"We attend a lot of events throughout the year, but very few do we leave with hearts as full as we did the other night," gushed Corwin.
Corwin added,"watching their faces light up when they see the jeeps is every reason we create themes for our Jeeps, and decorate them like we do. With so much negativity in this world, it's just nice to be somewhere we can make people smile and watch them love our Jeeps as much as we do!"
The 7th annual Trunk-or-Treat
was enjoyed by nearly 500 guests.
The Warren County Board of Developmental Disabilities provides services and support to over 2,000 individuals with disabilities and their families, through Early Intervention, Employment Services, Social, Recreational, Residential, Service Coordination, and other programs.