From Secretary of State Frank LaRose: Passage of HB 458 and His Swearing Into Office
Image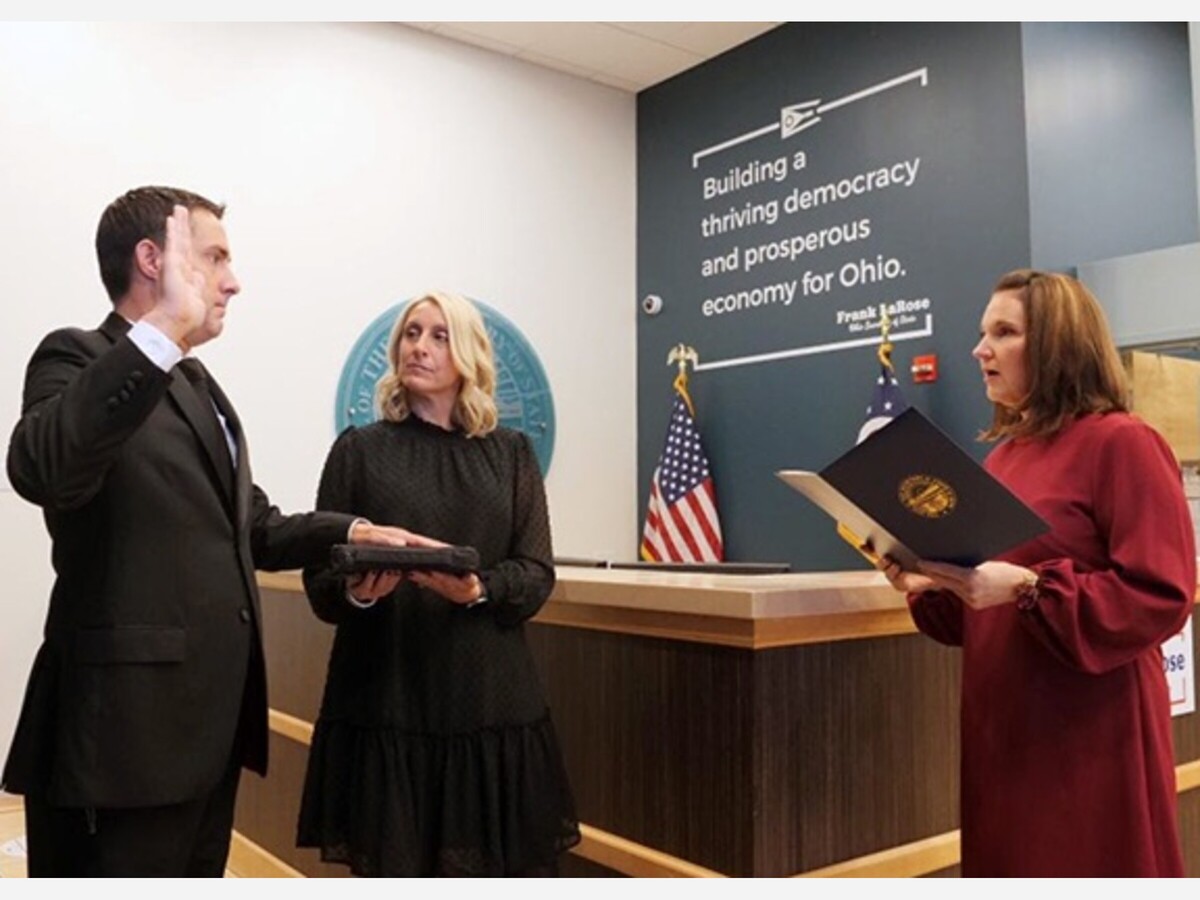 COLUMBUS, OH -- The first two weeks of January were busy at the state level according to Ohio Secretary of State Frank LaRose. In his weekly press releases, he noted that on January 6, Governor Mike DeWine signed HB 458, which among other actions, requires stricter photo ID for voting. 
In the bill, a photo ID is defined as one the following documents that includes the individual's name, photograph and is not expired:
An Ohio driver's license,1 state ID card, or the interim identification form 2 issued by the
Bureau of Motor Vehicles – this analysis refers to this type of ID as an Ohio DL/ID.
A United States passport or passport card
A United States military ID card, Ohio National Guard ID card, or U.S. Department of Veterans
Affairs ID card – this analysis refers to this type of ID as a military ID.
Because the bill does not require a photo ID to include the individual's current address, an
unexexpired Ohio DL/ID with the individual's previous address is acceptable, as under existing
law. 
Also in the bill, Ohio State ID cards are free... "The bill authorizes any person 17 and over who applies for and receives a state ID card," to be free. If an ID cardholder should need a duplicate or reprint ID card, a typical fee would apply Under the bill. However, a replacement state ID card is issued for free if the cardholder's name changes (example: getting married) between ID card renewals.
Along with the stricter ID changes, the bill included other changes:
Eliminating early voting on the Monday before election day — the Secretary of State, at his/her discretion can reallocate those six hours of early in-person absent voting previously available by adding hours on Monday through Friday of the preceding week.
Eliminates Augut Special Election — unless it involves a political subdivision or school district that is in a state of fiscal emergency.
Shortening the deadline to apply to cast absent voters' ballots. 
To learn more on HB 458 visit legislature.ohio.gov or click here. 
On January 9th, Ohio Secretary of State LaRose was sworn into office for his second term as Ohio Secretary of State by the Director of Business Services Allison DeSantis with family and friends in attendance.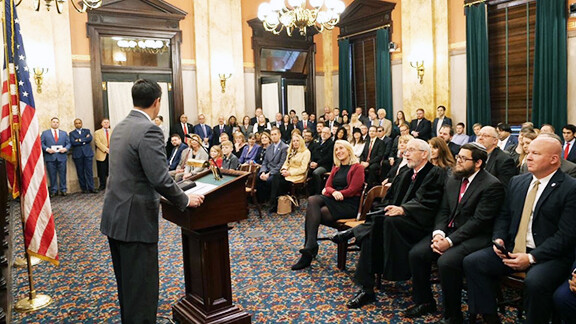 To hear his priorities for his upcoming term visit his Tweet account to watch his video by clicking on the screenshot below...