Warren County's OCVN Dave Woehr Is Getting Ready For The Great Backyard Bird Count
Image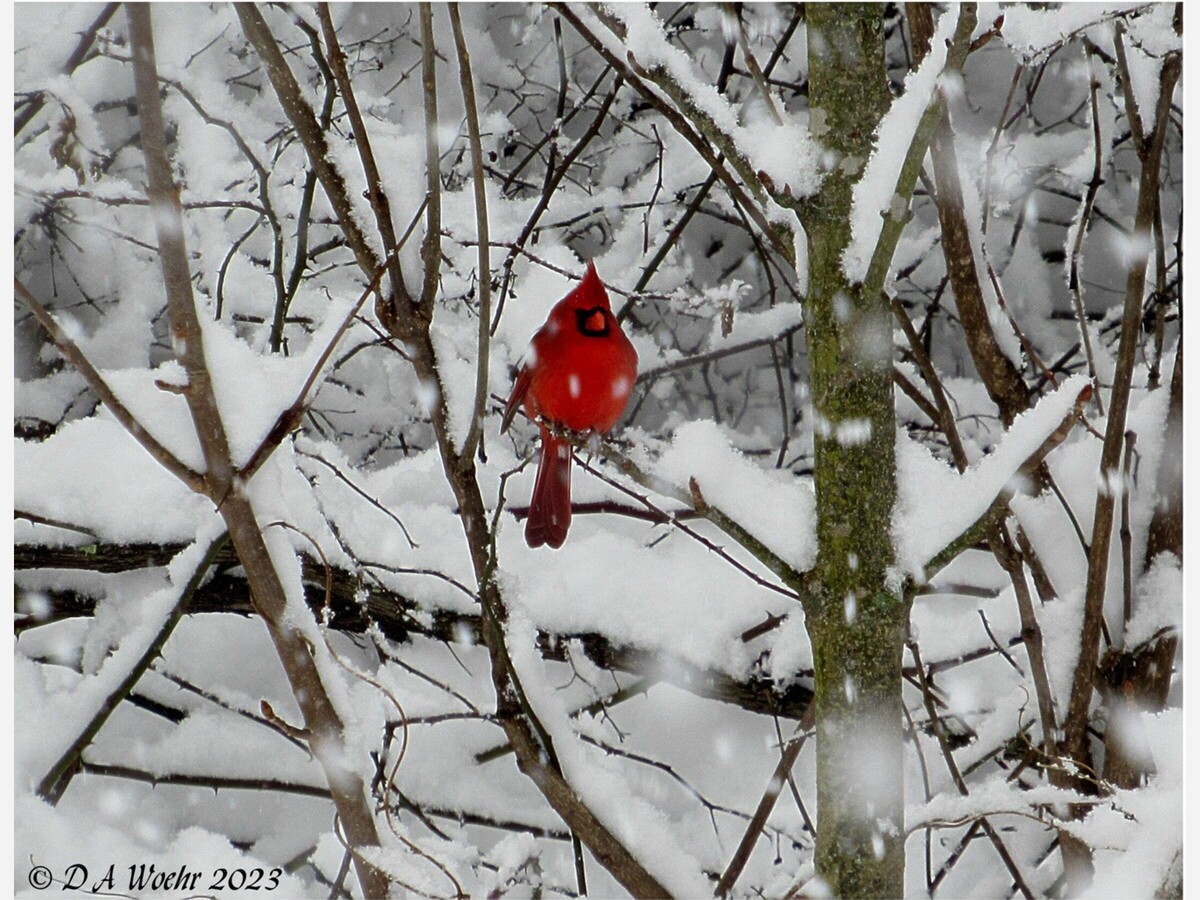 LEBANON, OH -- The cardinal became Ohio's state bird back in 1933 by the Ohio General Assembly. According to the Ohio Secretary of State Webpage, cardinals were rare to the area. 
"When Europeans first arrived in Ohio in the late 1600s, Ohio was 95 percent forest...  As forests were cleared, the habitat became more suitable for cardinals," the site explains adding that the cardinal's scientific name is Cardinalis cardinalis.
As people moved in clearing the forest by the late 1800s, cardinals began to move into the new modified area and began to be found across the state. 
Woehr didn't have to look too far to find the state bird. 
"This was the scene out my back window during the recent heavy snow," he said. 
Don't forget the Great Backyard Bird Count that is goes from Feb., 17 through the 20. To take part in Warren County's Great Backyard Bird Count happening at Armco Park come out to the park either:
Saturday Feb., 18 from 8 a.m. to noon
Sunday Feb., 19 from 3 p.m. to 7 p.m.
For more information on Warren County Park District programs and the bird count visit Friends of Warren County Park District here.