Birding with Warren County's OCVN Dave Woehr
Image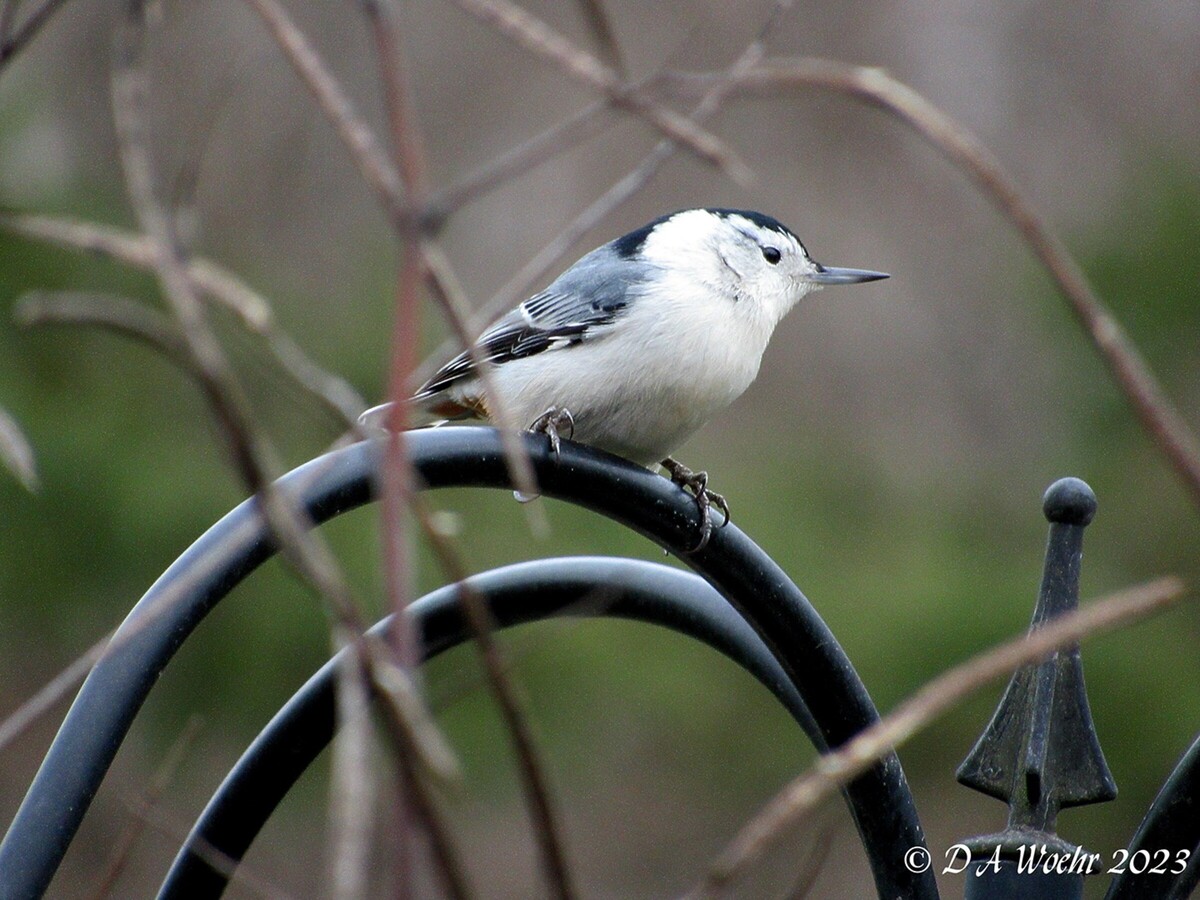 LEBANON, OH -- The White-breasted Nuthatch is a common sparrow-sized resident of Warren County throughout the year. It is easily attracted to feeding stations where sunflower seed and suet are offered.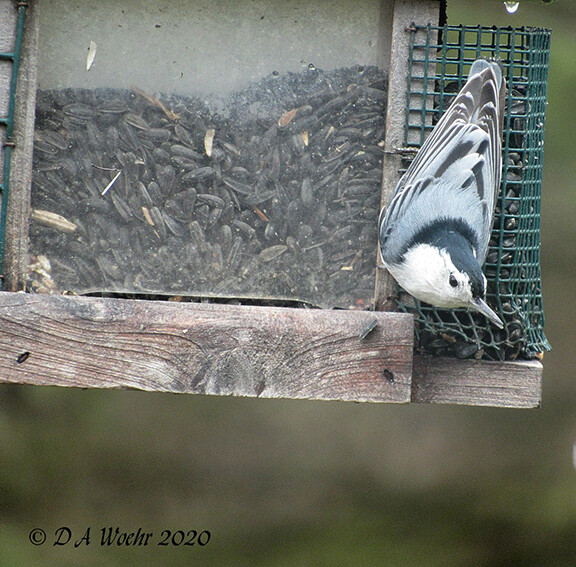 It is very restless and fidgety preferring to carry its food from the feeder back into the woods to eat it rather than taking time to eat at the feeder. This "hit and run" behavior makes it very hard to focus the camera on the bird before it disappears from view. The White-breasted Nuthatch has a Red-breasted cousin that is less common in our area. 
A distinctive characteristic of the nuthatches is their ability to explore tree bark for insects by either moving head-first up or head-first down along the trunk.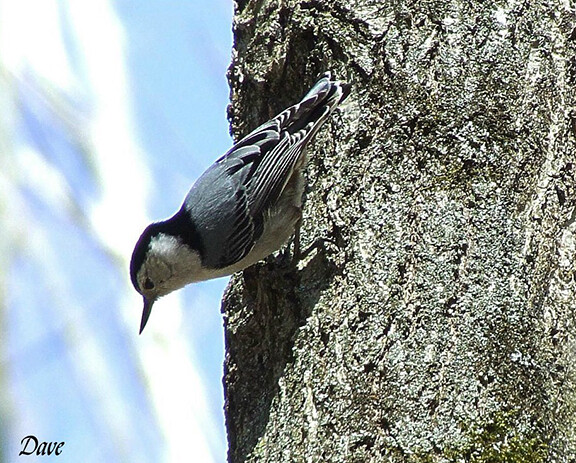 More News from Lebanon