Image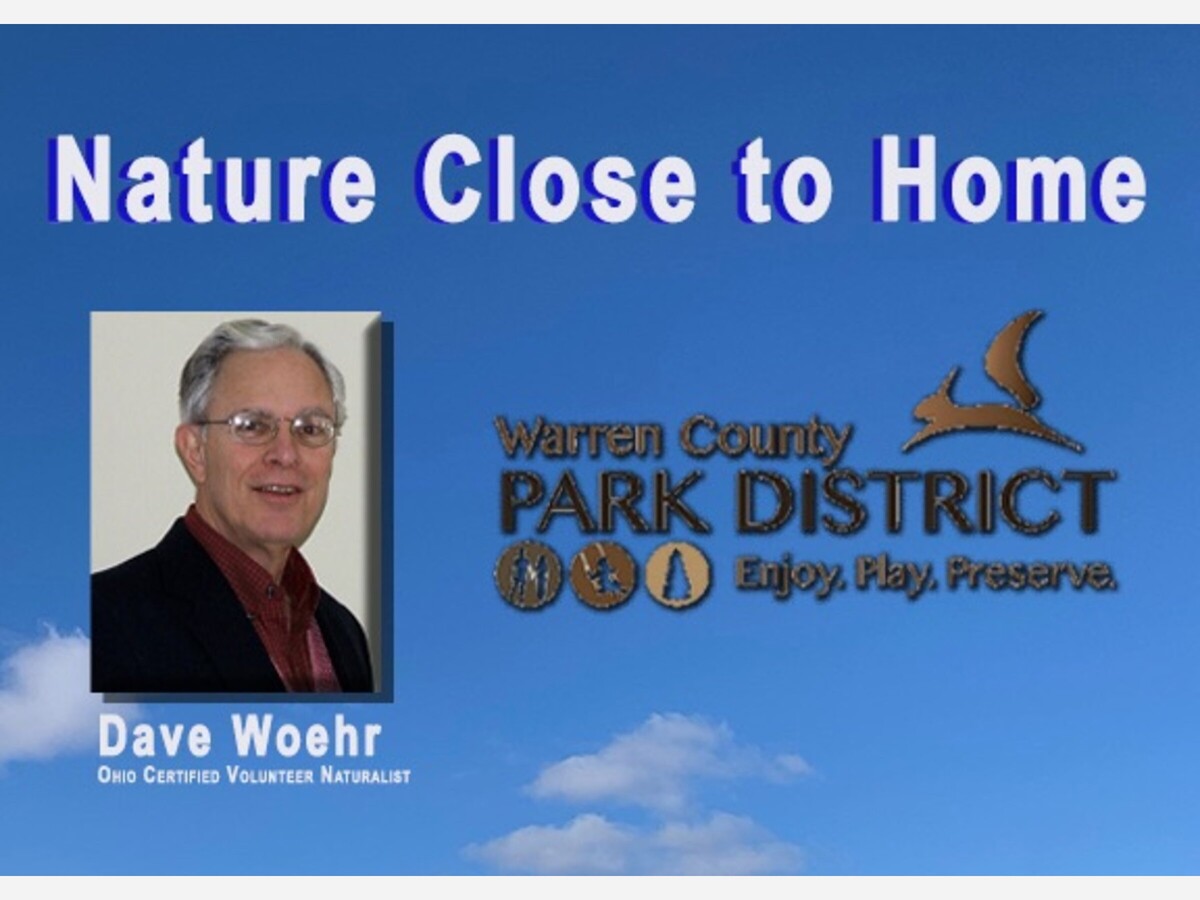 LEBANON, OH -- It's only mid-February and we haven't put away our winter coats, gloves, and snow shovels just yet. But, there are signs appearing that indicate it won't be too much longer before we can. I have daffodils in the flower garden that are poking up about two inches through the mulch. And there are reports of crocuses blooming in the area.
Looking back through my notes, I find that in past years I have found several of our native wildflowers blooming in the local fields and woodlands. 
Harbinger of Spring is one of the very first wildflowers to appear on the scene. I have photographed it blooming as early as January in Warren County's Hisey Park near Corwin. It is a very small plant that produces loose clusters of tiny white-petaled flowers with dark stamens.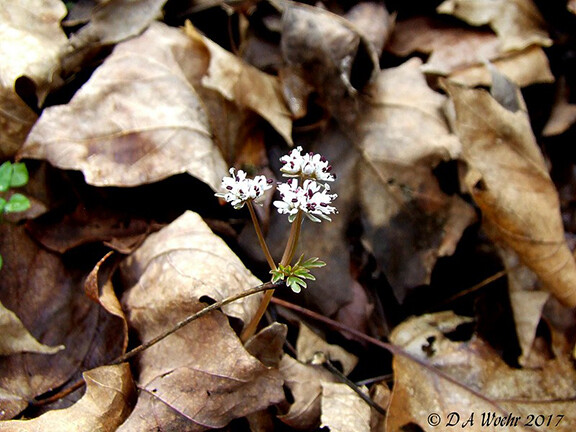 It is easily overlooked because it blends well into the leaf litter from which it emerges and stands only a few inches above ground level. It also goes by the name Salt-and-pepper.
Another early spring wildflower blooming now is Skunk Cabbage.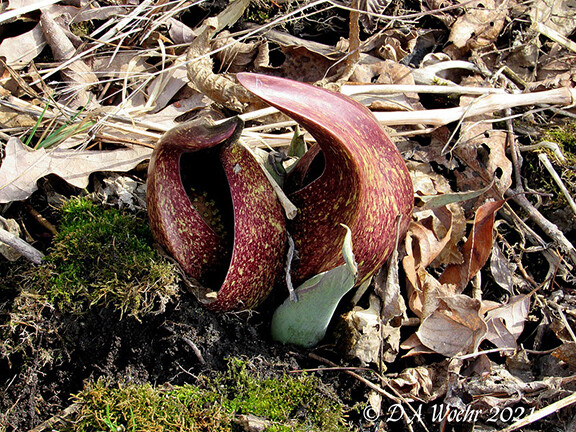 It gets its name partially for the foul odor it emits to attract flies and other insects to fertilize the flower before butterflies and other pollinators have emerged from their winter nap. After blooming, the skunk cabbage produces large cabbage-like leaves that can be a foot or more tall.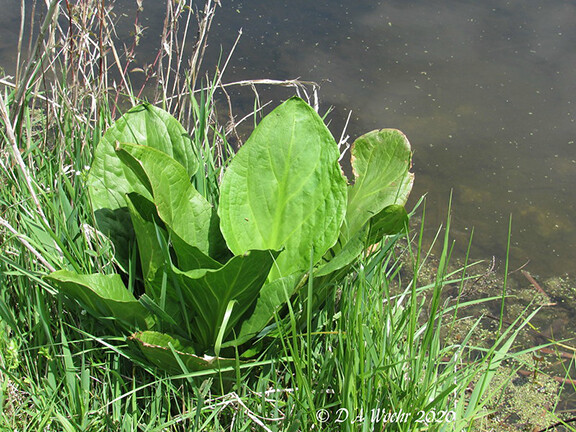 Skunk cabbage grows in very wet areas such as at the edge of the marsh in the Spring Valley Wildlife Management Area in northern Warren County or in the Cedar Bog Nature Preserve near Urbana, Ohio.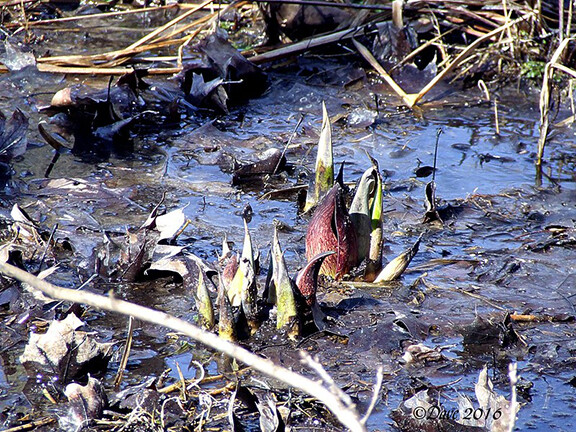 Birds-eye Speedwell is a very tiny four-petaled blue flower. It lies so close to the ground that many would not notice it when it is right under foot in the park lawns that have not yet grown enough in the spring to be mowed.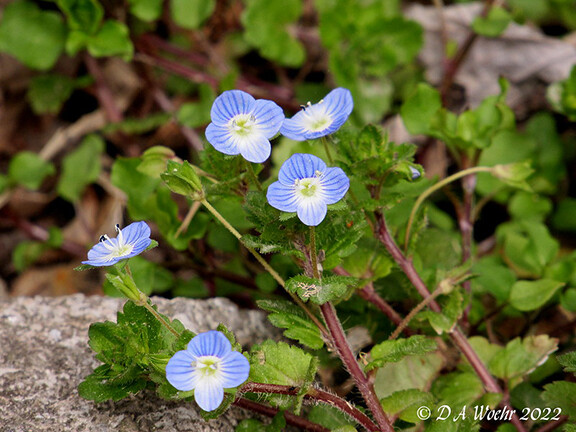 It is often found in beds in open areas that receive full sunlight. Its very attractive bloom is perhaps best admired with the aid of a magnifying glass.