Just Like Dayton & Cincinnati, Warren County Has An Art Museum Located In Its County Seat
Image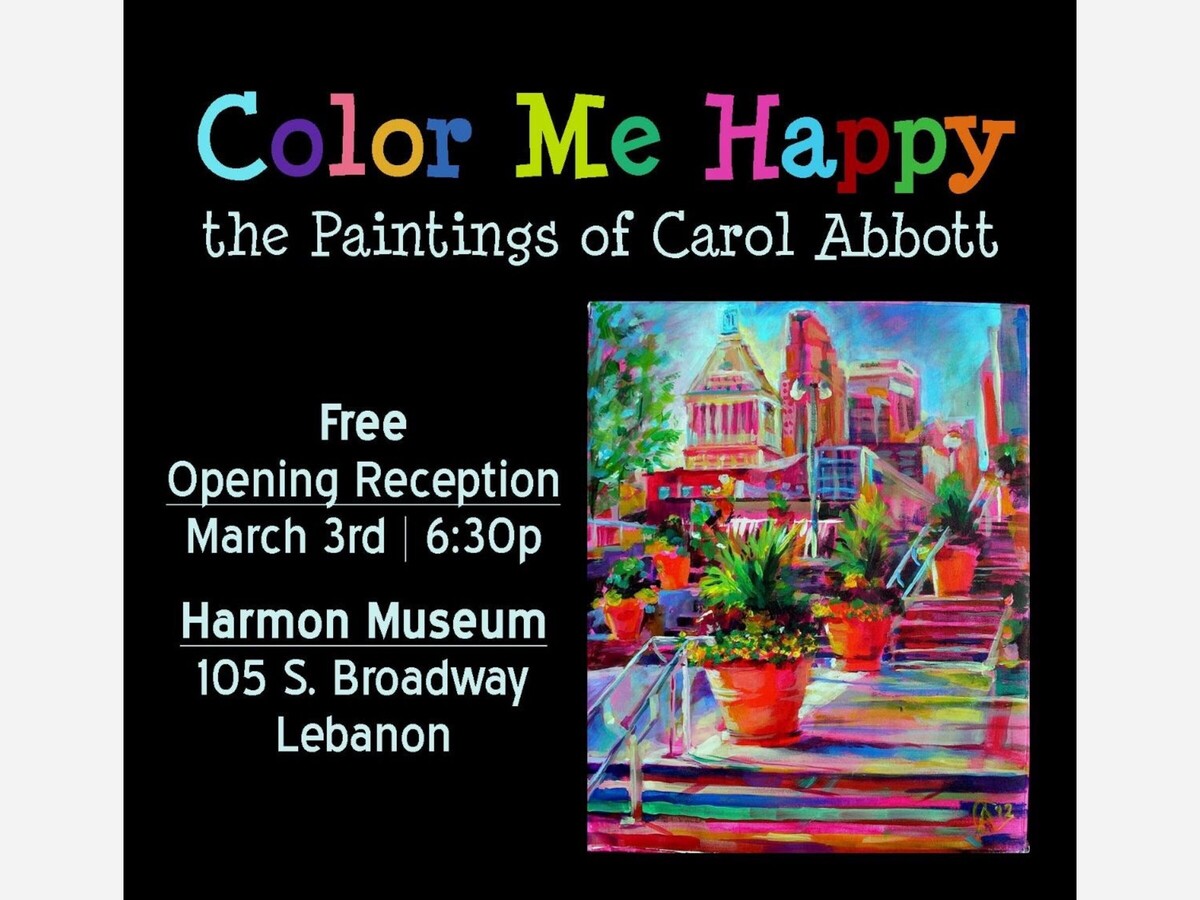 LEBANON, OH -- While Dayton, the county seat of Montgomery County, has the Dayton Art Institute and Cincinnati, the county seat of Hamilton County, has the Cincinnati Art Museum, did you know that Lebanon, the county seat of Warren County, has its own art museum? 
The Harmon Museum (often referred to as the Lebanon Museum), is located in the historical Harmon Hall in Downton Lebanon. Built in 1913 as a recreational facility by real estate mogul and philanthropist, William Elmer Harmon, who was born and raised in Lebanon. The hall is now a nationally acclaimed county museum.
In 1961 the Warren County Historical Society leased the building for its museum and by 1981 had raised enough money to purchase the hall and later built an addition. Today the 77,000 plus sq. foot building not only houses a museum but four art galleries, one being The Gary Simendinger Gallery, which is named after a well loved Lebanon native and art teacher who died tragically in 2005.
​​The Gary Simendinger Gallery, located on the 1st floor of the Harmon Museum features local area artists, past and present, on a rotating schedule.  
Opening this Friday March 3 at 6:30 pm is Color Me Happy Paintings of Carol Abbott.
Abbott, who is known for her happy, vibrant colors when painting architectural subjects in landscape settings earned her degree in Fine Arts from Indiana University in Bloomington and then spent many years in the computer graphics and printing industries before painting professionally. 
Abbott's preferred medium is acrylics because they offer her the benefits of watercolor's transparency with the opacity of oils for making changes. To read more about Abbots work visit the Pendleton's Art Center write up at shoppaccincy.com
Abbots work will be on display at The Gary Simendinger Gallery in the Harman Museum from March 3 through April 14, 2023. For more information on the Harman Museum and Art Gallery click here.