Cops & Bobbers Returns to Warren County Armco Park
Image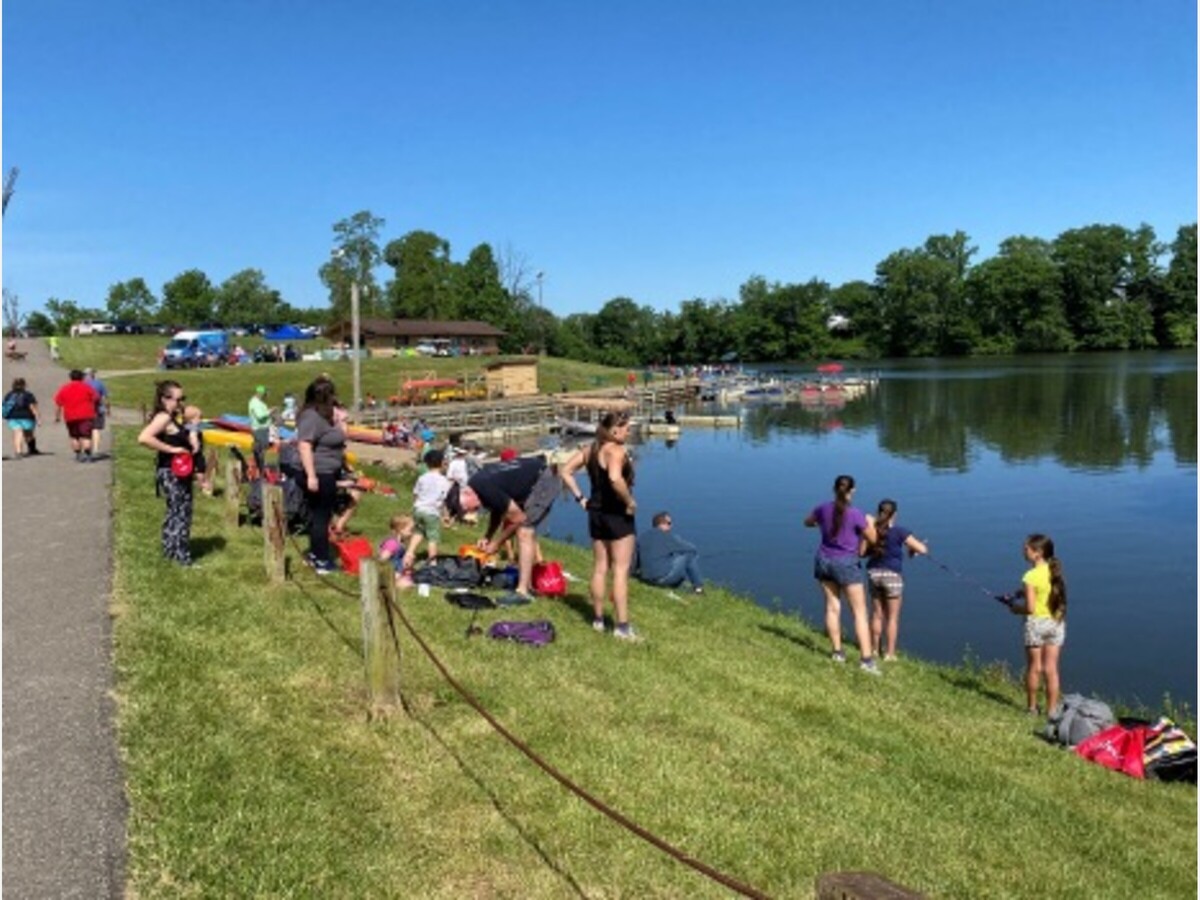 STORY AND PHOTOS BY DIANNA KENNEALLY
WARREN COUNTY ARMCO PARK, OHIO -- It's become the summer fun kick-off event for FWCP... Cops & Bobbers on June 3, 2023.  Like last year, this FREE event will feature a Fishing Derby contest for kids, fishing and archery instruction, free lunch, a bounce house, nature activities and animal encounters. 
According to Warren County Park District Naturalist Shannon Pennington, "This event is super popular with local families. Last year more than 200 kids entered the fishing derby. For many of these kids, it was their first time holding a fishing rod and everybody went home a winner!"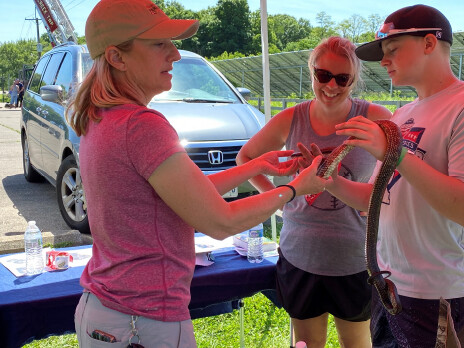 Families will also have a chance to meet some of our local law enforcement heroes at the event including officers from the Warren County Sheriff's Department and Ohio Division of Wildlife Officer Jason Keller and his canine partner, Scout. 
Officer Keller said, "This event is a wonderful collaboration of many area community partners interested in promoting outdoor recreation and conservation. It is a great way to learn more about Ohio wildlife and opportunities for outdoor activities in Warren County."
The Little Miami Conservancy will have rods and reels to teach anyone new to fishing the ins and outs of bank fishing. The Newport Aquarium is bringing its famous stingray exhibit. The Ohio Division of Natural Resources will bring its archery trailer. G3 Community Church is hosting a bounce house. Friends of Warren County Park District will have volunteer naturalists presenting reptiles and butterflies. North Pohl Farms will have cute and cuddly alpacas.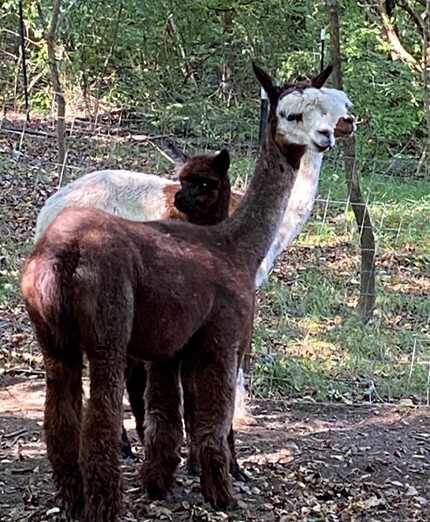 The Fishing Derby is free and open to kids up to 16 years of age. Grand prizes will be awarded for the biggest fish in each age group in addition to raffle prizes. The first 100 kids will also get a grab bag of goodies. All registered kids and their adult companions will receive a free hotdog lunch at the end of the Derby. Registration opens at 8 am at the Jones Pavilion at Armco Park, 1223 N SR 741, Lebanon, Ohio.
In addition to the community and government agencies participating in this event, funding was also provided by Cabela's, White Tails Unlimited, and B&B Carry Out.
More News from Lebanon