$92 Million in Local Spending Expected During Taylor Swift's Two-Night 'Eras Tour' Stop in Cincinnati
Image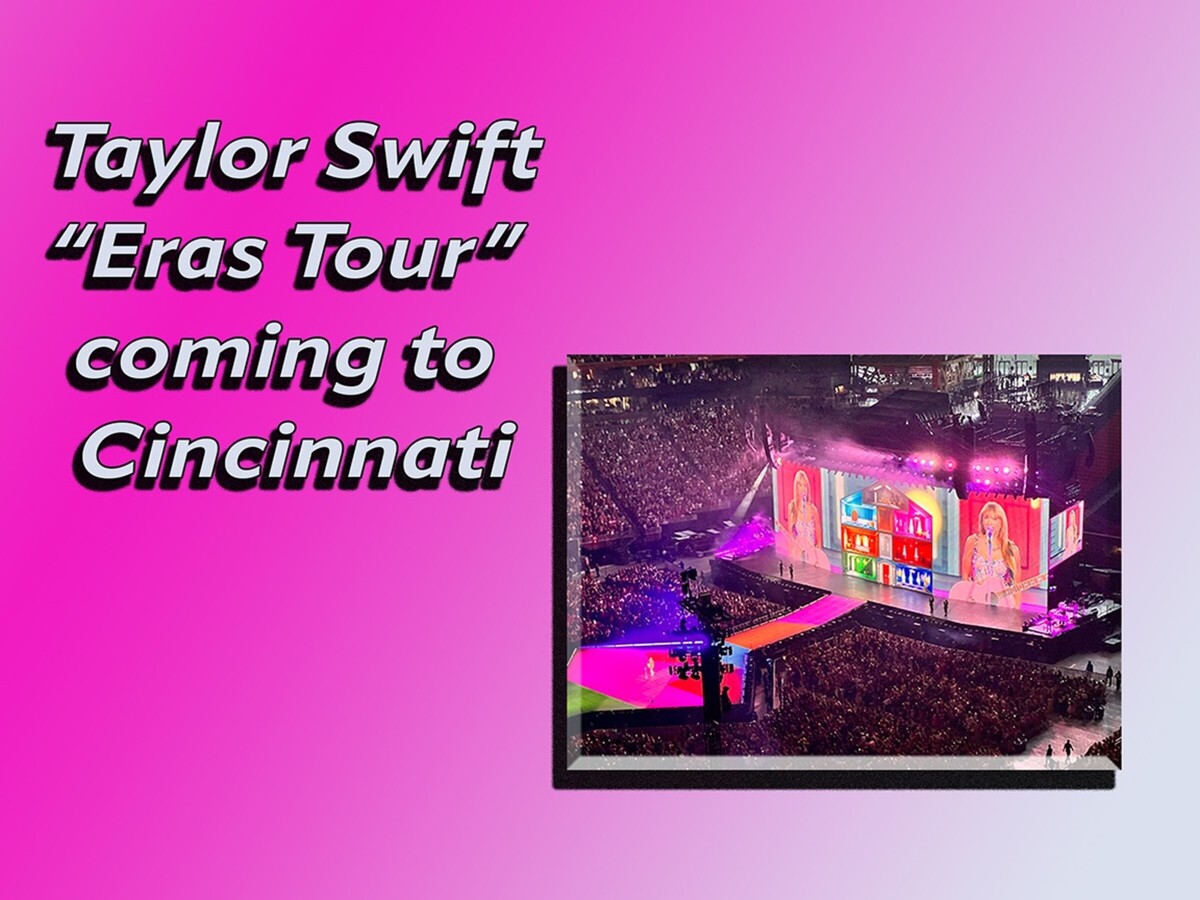 Contributed from Game Day Communications
Cincinnati, OH -- The Cincinnati Regional Chamber's Center for Research and Data and Visit Cincy have announced the potential overall economic impact of Taylor Swift's upcoming performance in Cincinnati. Swift,  who is scheduled to perform on both Friday June 30th and Saturday July 1st  of 2023 will be at  Paycor Stadium.
Total consumer spending on hotels, concert tickets, transportation and food and beverage over the two days could reach $92 million. Of that spending, the Center for Research and Data approximates that $48 million will be newly generated spending or economic activity that would not have occurred had the Eras Tour not included a stop in Cincinnati.
The majority of spending is expected to be seen in the downtown area, but businesses from across the region will see a boost in revenue. Hotel rates are surging ahead of the concert, and it is estimated that the Cincinnati region will reach 95% occupancy.
"The Taylor Swift 'Eras Tour' two-day stop in Cincinnati is the only city in all of Ohio, Kentucky, and Indiana to host this incredible event," Visit Cincy President and CEO Julie Calvert said. "This fact creates a unique draw for the Cincinnati region for our hotels, restaurants, entertainment venues, women and minority-owned businesses, who no doubt will benefit from visitors – local, Midwest, and Southern region combined – to grow their business while at the same time creating an amazing experience that will benefit our region well beyond this weekend."
"The overall impact truly demonstrates how our region is uniquely positioned to attract and accommodate such a large event," said Brendon Cull, President and CEO of the Cincinnati Regional Chamber. "We are a region at the center of a densely populated larger region that has 20 million people within 200 miles. Between the concerts, Reds homestand, and an FC Cincinnati game, visitors will see that Cincinnati is a world class city that can concurrently support several large events."
With the region expecting hundreds of thousands of attendees, the tour stop will also have an impact on jobs and tax revenue. In total, the concerts could initially support or create 724 jobs in the region, plus another 178 indirect or induced jobs, resulting in 902 jobs created or supported. Additionally, the concerts could generate nearly $3.8 million in tax revenue, which includes $1.6 million local taxes, $1.4 million in state taxes and $750,000 in federal taxes.
"The foresight of our regional leaders in building The Banks, Fountain Square, Over-the-Rhine, and our surrounding communities, has enabled this transformational event to continue our region's success and growth," Calvert said, adding, "Cincinnati is ready to welcome both Taylor Swift and all the 'Swifties' with an amazing experience."
---
About the Cincinnati USA Regional Chamber
The Cincinnati Chamber's vision is that the region embodies the Future City, where business growth delivers the economic platform that accelerates opportunity for everyone who calls this region home. For more information, visit www.cincinnatichamber.com.
About Visit Cincy 
Visit Cincy connects the Cincinnati region's people and experiences with visitors and meeting attendees from around the world. For more information, go to VisitCincy.com.
About the Center for Research and Data 
The Cincinnati Chamber's Center for Research & Data is an initiative to deliver data-driven analysis regarding vital regional indicators and outcomes.
More News from Lebanon