Travels with Paul: Shaker Village in Lexington, Kentucky
Image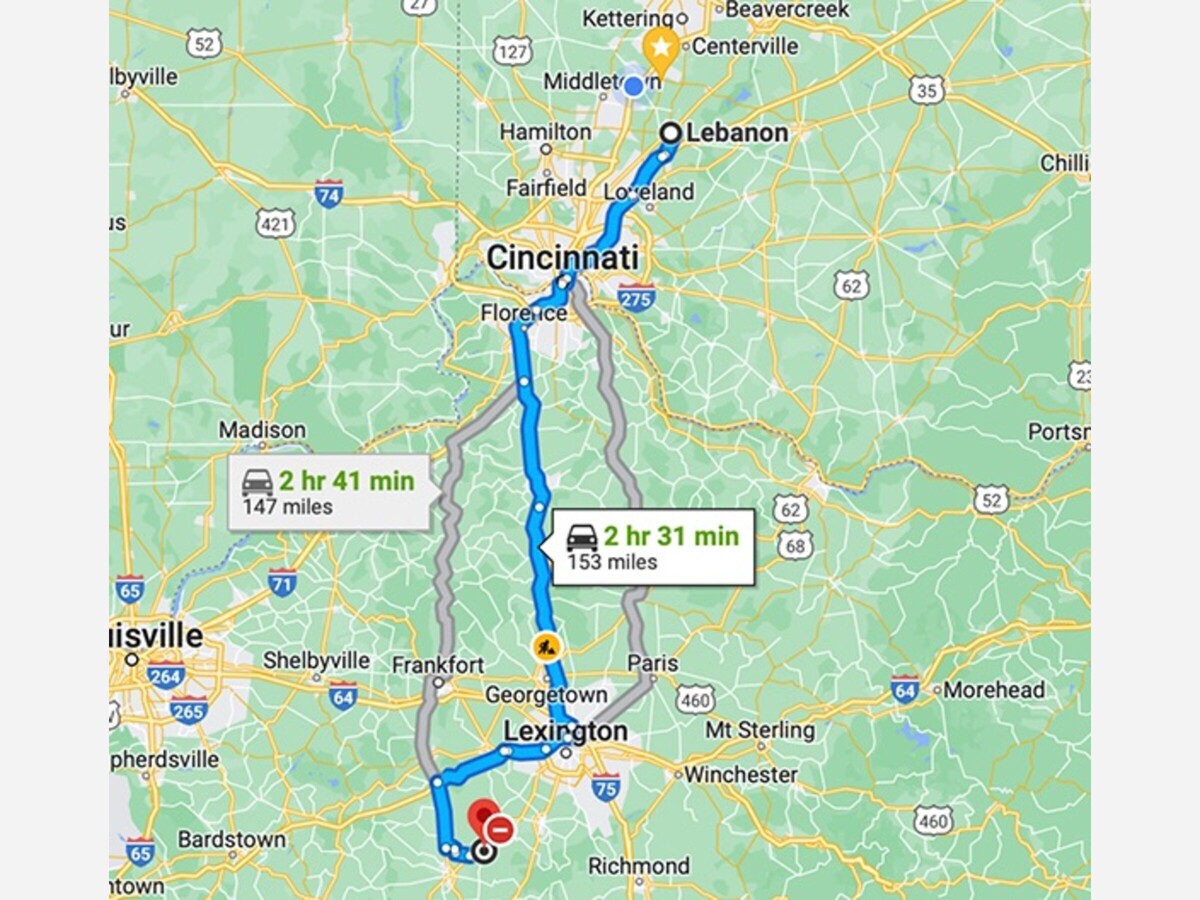 LEBANON, OH -- Welcome to the serene and captivating world of Shaker Village in Lexington, where time stands still and tranquility envelops every corner. Named as a top hidden travel destination by BBC News, it is nestled amidst lush greenery and rolling hills. This historic gem offers a mesmerizing glimpse into the communal lifestyle of the Shakers, a religious sect known for their simplicity, craftsmanship, and devotion.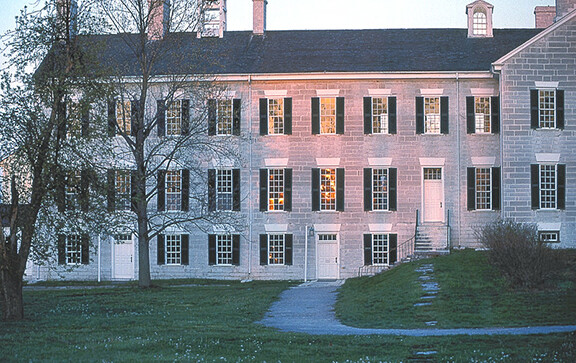 As you step foot onto the grounds of the Shaker Village, the air is filled with a gentle breeze carrying the faint whispers of history, while the surrounding landscape showcases nature's beauty at its finest. Picture-perfect, white-washed buildings dot the landscape, each one exuding a timeless charm that beckons you to explore.
Wander through the Village's 3,000 acres of discovery and find yourself transported to a bygone era as you immerse yourself in the preserved buildings that once served as the heart and soul of the Shaker community. 
Visit the Meeting House, which stands tall and proud. Its simple architecture is a testament to the Shaker's commitment to minimalism. Step inside, and you'll be struck by the hushed reverence that still lingers, a reminder of the spiritual gatherings that once took place within these walls.
Take a moment to admire the Shaker craftsmanship that adorns every nook and cranny of the village. From finely crafted furniture to exquisite textiles, their dedication to excellence is evident in every piece. The Shaker Village offers a glimpse into the artistry and precision that the Shakers brought to their everyday lives, and you can witness it firsthand in the on-site workshops and exhibits.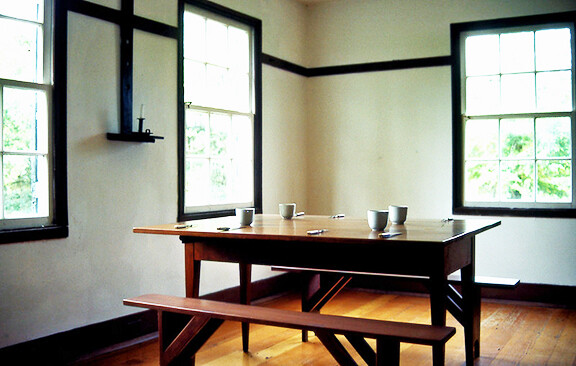 As you explore further, you'll come across serene gardens that showcase the Shaker's harmonious relationship with nature. The vibrant blooms and meticulously manicured landscapes create a sense of peace and harmony, inviting you to slow down and savor the moment. Admire the simplicity of the herb gardens, where fragrant plants and medicinal herbs once thrived, providing sustenance and healing to the community.
To truly immerse yourself in the Shaker experience, indulge in the flavors of their renowned cuisine at The Trustees' Office Dining Room. It offers a delightful culinary journey, with farm-to-table dishes crafted from fresh, locally sourced ingredients. The simplicity of the Shaker recipes highlights the natural flavors, while the communal dining experience fosters a sense of togetherness and camaraderie.
The timeless beauty of this historic site will leave you with a deep appreciation for the Shakers' unwavering dedication to simplicity, craftsmanship, and community. 
The Village, which is located at 3501 Lexington Rd in Harrodsburg, KY, and its surrounding areas, have outstanding photographic potential with rolling hills, meadows and barns. To see my photos of Shaker Village click here on PAUL'S VILLAGE PHOTOS. To see Shaker Village Web Site's photos click SHAKER VILLAGE PHOTOS. 
To learn more about Shaker Village visit shakervillageky.org or call 859-784-5411
More News from Lebanon