Lebanon's 90-Year-Young Bob Arledge to Compete in Pole Vaulting & Swimming
Image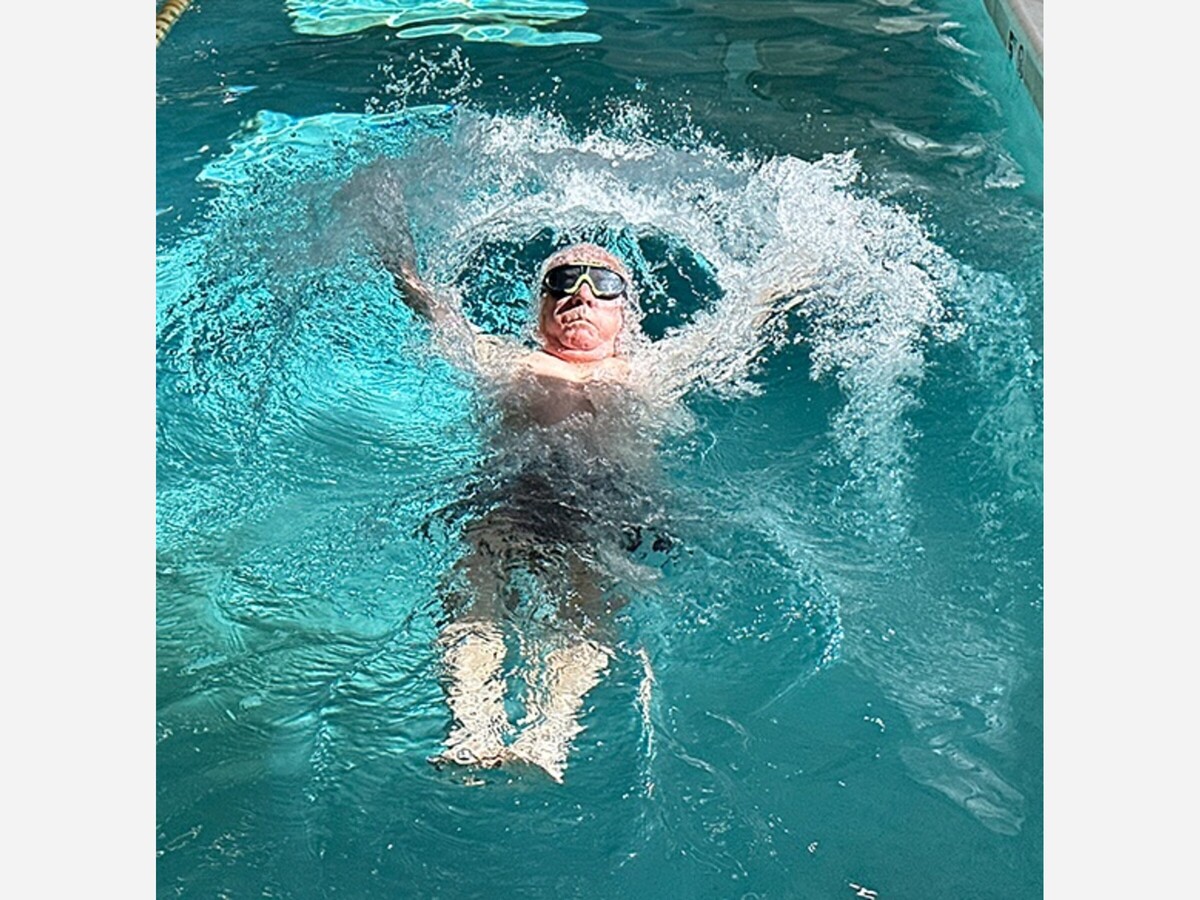 LEBANON, OH -- After retirement from the Airforce in 1988, Robert (Bob) Arledge was ready to sit back and enjoy retirement, but after about 18 years into his retirement, his plans changed.
Back in his college days at Otterbein (now Ottterbien Univeristy), Arledge was an athlete. Not only did he play football, but he was a pole vaulter and a swimmer. And in his career as a physcial therapist for the Air Force, he knew the importance of staying active.
Approximately 17 years ago when a friend invited him to pole vault at the Ohio Senior Games, Arledge accepted the invitation. Even though he knew he had gained 25 lbs. since retirement, and the doctor told him he was pre-diabetic, he explained that it was this event in his life that really got his attention.
"It's when I competed that I realized how out of shape I was," he said.
While Arledge noted he loves retirement, he didn't like the negative impact that "sitting around" was doing to his health. "I think sitting and watching TV has become the new cigarette smoking," Arledge noted when explaining how sitting all day with no physical activity is not good for a person's health. 
He decided it was time for a change. While he was still going to enjoy retirement, he wasn't just going to sit back and watch TV. Instead, he switched from a sit and relax routine and made  a pledge to stick to a strict fitness regimen.
"I swim twice a week. I lift weights twice a week and walk a lot … and run," he said, adding, "I try to stay as active as I can... at my age if you don't run, you loose that skill."
Arledge's excerise routine has not only helped to him to stay fit, but it has given him the enjoyment of having both quality and quantity of life. And, it has assisted him in winning a few titles and world recognition in his pole vaulting.
In 2017, Arledge earned a National Senior Games Title. He won the World Regional Championship in Toronto for the 80-84 age group where he competed against teams from USA, Canada, Central America and the Caribbean. 
He didn't stop there. In 2018, he became the World Champion with a memorable vault of 1.9 meters (6 feet, 2 ¾ inches) for the 85-89 age group in Malaga, Spain. Then, in 2019, he was inducted into Otterbein University Hall of Fame.
Now as the world is shining back from the pandemic, so is Arledge who will be competing again this week in the in the 2023 National Senior Games, presented by Humana from July 7–18 in Pittsburgh.
"I will be competeing against 5 others in the 90 and up group," he said.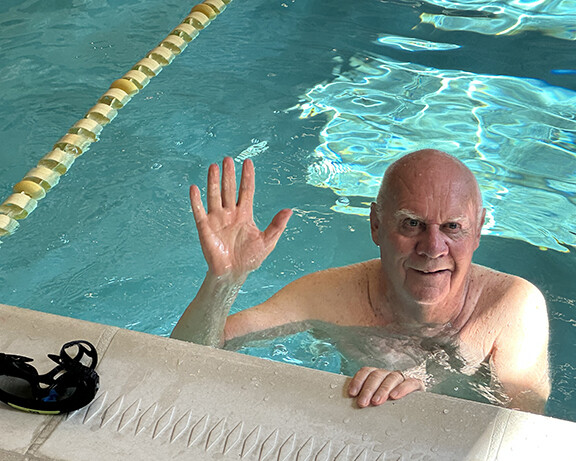 Along with pole vaulting, Arledge is competing in a swimming event. "I'll be doing the backstroke, " he said, adding that he wasn't sure how many he would be competing against in the swimming competition.
When asked how he prepares for his events and stays in shape, Arledge explained he uses the weight room, pool and indoor track at Otterbein Retirement Community in Lebanon where he and Gail, his wife of 65 years, live. 
"I really like it here (at Otterbein)... We moved here about 10 years ago. I wish we would have moved here when I was 70. They have so much to offer here," he said, explaining, with a smile, how much Otterbein truly means to him. "I met my wife at Otterbein College and now we are enjoying our senior years together at Otterbein in Lebanon."
Arledge will be with 11,500 other senior athletes, 50 years of age and up, who will be competing in their field of talent in Pittsburg from July 7–18 of this year.
 Humana, who is the presenting sponsor of the National Senior Games has been doing this since 2007. Then in 2013, Humana started the Humana Game Changer Program — a national recognition of an athlete who exemplifies healthy aging, and provides encouragement, motivation, and inspiration for all seniors to live healthy lifestyles. 
Arledge, along with 27 others, was selected from thousands of National Senior Game athlete respondents, who were chosen based off their inspiring stories and dedication to their sport and staying active. 
The National Senior Games take place every other year. Because of COVID, the 2021 games were pushed to 2022, so there were two events in consecutive years... and now, they will remain every other year. 
Click below to watch one of Arledge's swimming workouts.
More News from Lebanon