Tech Free Tuesday's Has One More Event For The 2023 Season at Landen-Deerfield Park
Image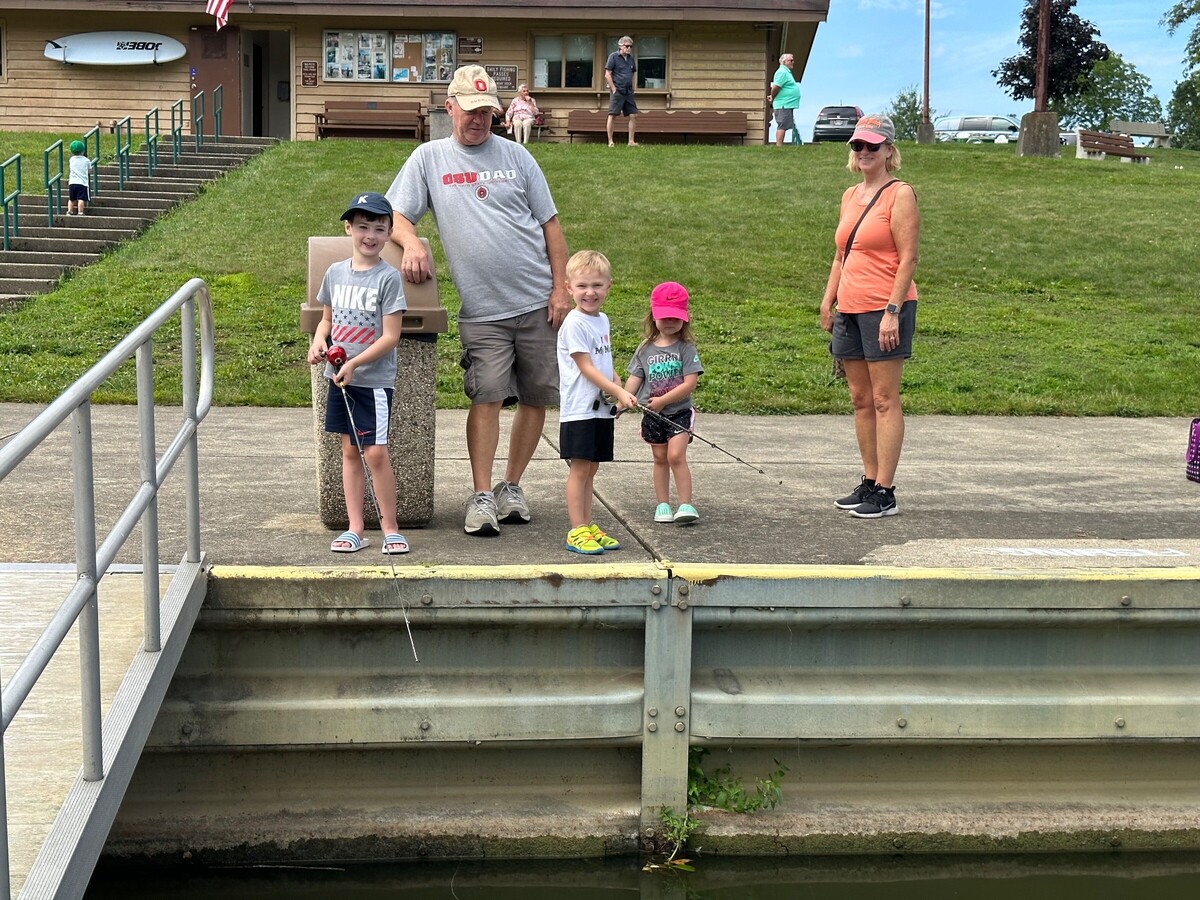 LEBANON, OHIO -- For the last few years, Friends of Warren County Park District (FWCPD) have been sponsoring Tech Free Tuesday ran by Warren County Park District's Certified Naturalist Shannon Pennington.  And, this year was no different. 
The program's are held every Tuesday at either Warren County Park District's Armco Park or Landen- Deerfield Park.
"We alternate the parks every other Tuesday," Pennington said, explaining this allows Warren County residents to see the great parks available to them on both the northern part and southern part of the county.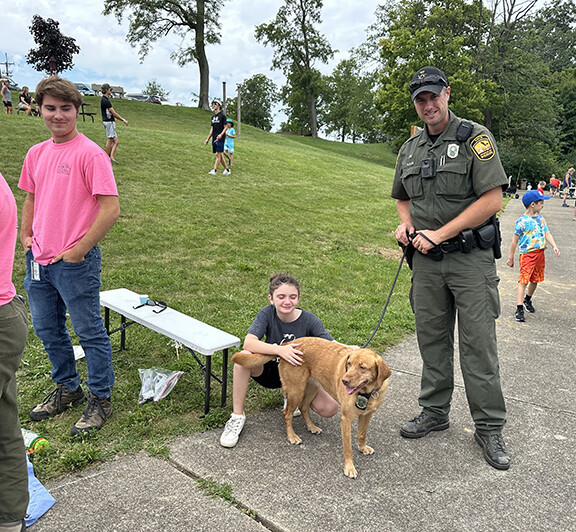 To kick off the summer park programs each year, Warren County Park District along with the FWCPD hold a FREE fishing derby called Cops and Bobbers at the beginning of June at Armco Lake. The Warren County Sheriff's Office - Ohio sends deputies out to fish with the kids, as well as the Ohio Division of Wildlife, Warren County Soil and Water Conservation District, and other local businesses that supply awards for the derby, such as Whitetails unlimited Caesar Creek Chapter and Cabela's West Chester, Oh. 
Some of the programs they did this summer included:
4-H members coming out to the park and letting the kids get to meet and learn about their animals and crafts 
The Soil and Water Conservation District holding a program on sustainable summers
The Division of Wildlife coming out showing, then allowing, the participants to try archery
Learning about insects and reptiles
Getting to go creeking and fossil hunting
Free fishing at Armco Park Lake
"These things are great," said  Andy Schoenhoft, a grandfather who was fishing with his grand- daughters last Tuesday for Armco Park's last Free Tech Tuesday for the 2023 season. "My grand kids love them. They had a blast at the first event... the play scape, the alpaca's and the bunnies and all the little crafts."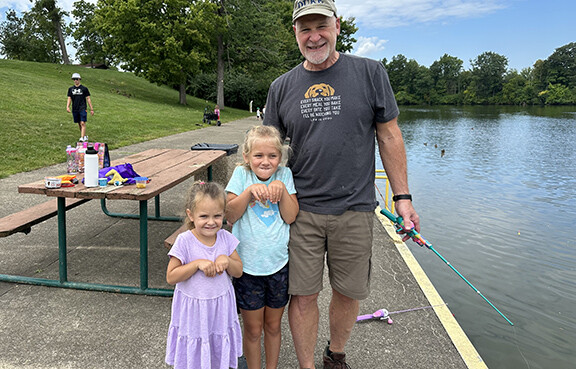 Although Schoenhoft has lived in Warren County for awhile, he explained he had just learned about Armco Park earlier this summer. "It's a great park," he added.
Schoenhoft explained how he had gotten his granddaughters interested in fishing. "There's a little pond near our house, and we would fish there. They were excited to come out here today." 
As Schoenhoft was sharing his granddaughter's desire to have a pet bunny, she caught a fish.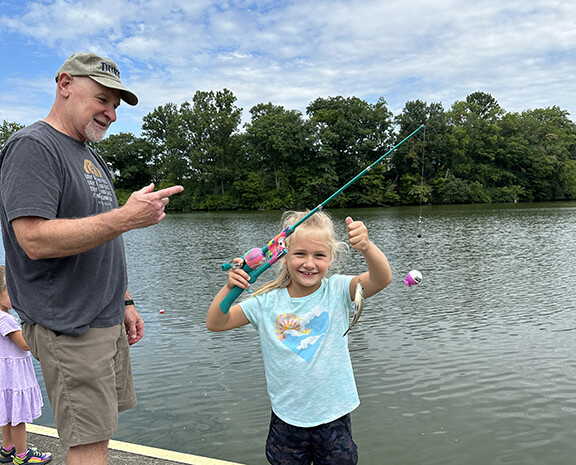 "This is just a really good program," he said again.
And, this Tuesday (August 15) is the last Free Tech Tuesday for the 2023 season. The program runs from  10 a.m. until noon at Landen-Deerfield Park. The subject for this week is about birds.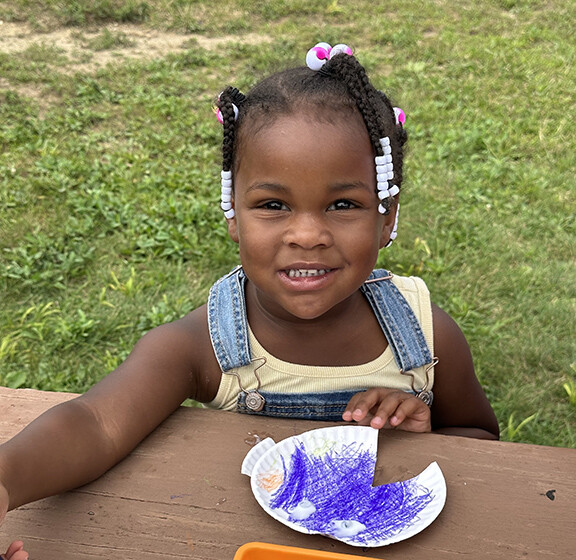 "The programs are free," Pennington said, noting that children need to have adult chaperone with them and that the crafts and displays are there for the kids to do at their own pace and time. For more information visit Warren County's Park District Facebook Page here. 
More News from Lebanon