Recap of Israel August 2023 Trip From Congressman Landsman
Image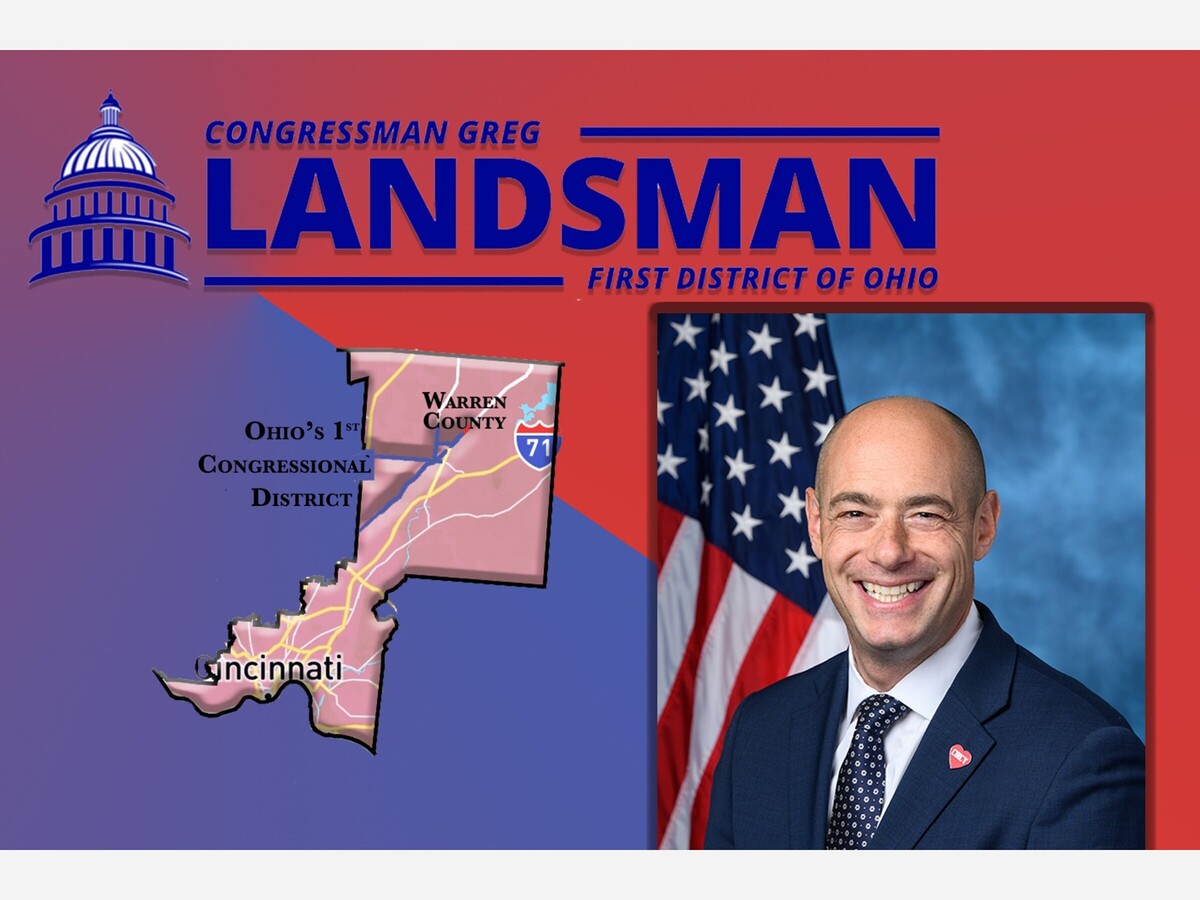 From Congressman Greg Landsman (August 17, 2023) 
The trip was very productive, and as always, I came away with both hope and real concern. The Israeli democracy is strong. While Israel is dealing with internal turmoil over judicial reform, the Israeli democracy is very healthy: huge voter turnout and big protests each week.
Like us, they're dealing with a few politicians who have extreme and dangerous views. But also like us, those politicians do not represent the vast majority of the country. As in America, this too shall pass – with great and persistent leadership.
The security issues loom large, especially on the norther border. 
Hezbollah, with support from Iran, has more sophisticated weapons, including precision-guided missiles, and they are "poking", or advancing in ways that allow them to test how far they can go until Israel responds. With Hezbollah and Iran next door in war-torn Syria, this is very concerning. 
Most of the Israeli population and key infrastructure is well within range of Hezbollah's rockets and missiles. The instability in the West Bank and Gaza are also real concerns with Iranian-backed terror groups exploiting the situation in both places.
One military expert noted that Israel is a small nation, with a compressed and adversarial geography. Iran, through proxy armies and terror groups are only steps away in Lebanon, Syria, the West Bank and Gaza. This expert went on to remark that Israel now shares a border with Iran in the Golan Heights. What were once terror groups are now terror armies with sophisticated weaponry and literal battalions and special forces.
The Israeli capacity and resolve left me hopeful that we won't lose this incredibly important democracy and partner, but a nuclear Iran is the existential threat and the world cannot allow Iran to get the bomb.
The Abraham Accords may be a model for peace. 
There is a pathway to peace between Israel and the Palestinians with countries like the UAE, Bahrain, Morocco, Egypt and Jordan helping. The Palestinians need a credible governing authority, and this must be a bigger priority for everyone. This is and has always been a conflict between two people trying to find a place in the world, and both sides must be fully committed to a two-state solution that includes the Jewish state of Israel and a Palestinian state in the West Bank and ultimately in Gaza.
This does require leaders to embrace the right of Israel to exist as a Jewish state, which many still won't do. Despite that Israel's right to exist remains an issue for many in the region, and in the United States, I am hopeful that the Abraham Accords and what could be a new partnership with Saudi Arabia will lead to real progress on a lasting peace between Israel and a secure, vibrant Palestinian state.
Trip Details
While we were there, we met with Israeli leaders, including Prime Minister Netanyahu, Opposition Leader Lapid, and President Herzog. We also met with Palestinian Authority Prime Minister Shtayyeh. We heard from many others, from former military leaders to a journalist to a peace negotiator. We got a lot of perspectives, which is always important.
We visited the West Bank, the Gaza Envelope, the Lebanese border, and the Golan Heights on the Syrian border. We also toured the Holocaust Memorial and Museum Yad Vashem, the Old City in Jerusalem, Sea of Galilee and the Dead Sea, and several other historical and religious sites.
The trip was organized by the American Israel Education Foundation (AIEF) and included new members of Congress and House Democratic Leader Hakeem Jeffries, Leader Emeritus Steny Hoyer, House Democratic Chair Pete Aguilar, Rep. Brad Schneider, and Rep. Haley Stevens.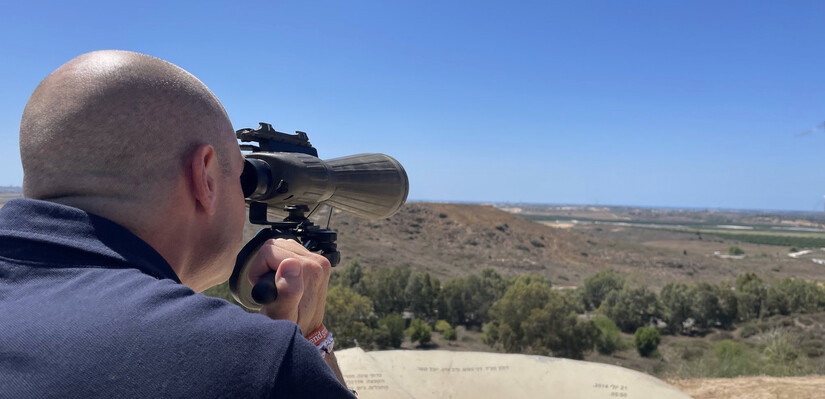 Personal Reflections
This was probably my twelfth trip to Israel in the last ten years, and my second trip as a Member of Congress in just the past few months.
Ever since I was very young, I've been obsessed with the possibility for peace between Israel and the Palestinians, the strategic importance for the U.S. for a secure and stable Israel and region, and fully understanding how my own Jewishness is connected to Israel and the people of Israel. As in previous trips, I was able to get better clarity on each of these. I'm grateful for that.
Israeli-Palestinian Peace
I was reminded just how much Jews and Palestinians have in common, specifically that the world has been so hard on both. They both share a history of others not wanting them. But as one person said on this trip, referring to both the Jews and the Palestinians: they are two people who belong to the same place.
He went on to say, "It's a negotiation between two traumatized people."
Peace is possible. It always is. And while there are many obstacles, the lack of a legitimate governing authority in the West Bank and Gaza has to be resolved. Hamas is not interested in peace, and what they've done to the Palestinians in Gaza since the unliteral withdraw of Israel in 2005 is so incredibly sad and truly outrageous. More than 2 million Palestinians live in Gaza, under Hamas rule, and they need the world to act. They live in terrible poverty and isolation.
The West Bank under the Palestinian Authority (PA) is better, but these leaders have lost credibility in the West Bank and their popularity in the West Bank is very, very low. If an election were held today, Hamas would likely win in the West Bank.
Having a strong, credible governing authority in the West Bank would mean that they could clear the territory of terror groups, build economic partnerships with others, and be in a position to negotiate a sustainable peace with the Israelis. 
America has a role to play in bringing the two sides together. The Gulf States are in the best possible position to help make this happen, especially Saudi Arabia.
My hope is that everyone, including those who are anti-Israel, will focus on this potential breakthrough. Israel bashing won't change the status quo. It has never helped. Getting support from our European partners to push the Gulf States, especially Saudi Arabia, to establish the conditions for an entirely new and prosperous future for Palestinians, first in the West Bank then Gaza, must be our collective priority.
*On settlements, I do want to be sure it's clear that U.S. policy opposes settlements in the West Bank. One thing for folks to also keep in mind is that every time Israel has left an area, neither the Palestinians nor the Israeli's have won. Iran wins. Iran has essentially taken over Gaza, helping Hamas and Palestinian Islamic Jihad after the 2005 withdrawal, same in Lebanon with Hezbollah. Iran's proxies are also increasing their activity in the West Bank. Plus, the fact that Iran has done the same in Iraq and Syria (filling vacuums to further encircle Israel) cannot be overlooked. There are also more than 150,000 Palestinians in the West Bank and Gaza who come into Israel daily on work visas. This plus the promise of a partnership with Saudi Arabia and other Gulf States gives me hope that we may be on a pathway to peace sooner than many believe.
The Strategic Partnership
We have partnerships with others in the region and give billions in strategic investments to other nations in the Middle East. The United States invests over $2.5 billion in the Kingdom of Jordan, which is not a democracy. We do this to ensure stability in the region, and to help prevent the escalation of tensions. 
War breaking out in the region is bad for everyone, including the U.S. While we share intelligence and partner on preventative military operations with Jordan, it's not as broad or deep as our partnership with Israel.
With Israel, we share values of democracy and freedom, and what we get is enormous. Yes, we get stability in the region and we're helping to support the only democracy in the region. We also receive the kind of daily intelligence that keeps us safe at home. We are the beneficiaries of Israeli technology, from cybersecurity to combating the climate crisis to our own homeland security. 
The free markets of Israel and its strong democracy help our economy and businesses, and critical U.S. sectors ranging from healthcare to agriculture. The Unites States gets incredible benefits from our unique and strategic partnership with Israel. 
The focus has been on what we give to Israel, which is misleading. While we do provide Israel with weapons, such as Iron Dome, which we got to see on this trip, more than seventy five percent is actually spent here in the United States. The constant criticism of Israel is not productive. It only maintains the status quo and ignores other key players like the Gulf States and Europe.
To end the special relationship between the U.S. and Israel would undermine our security and benefits. We would be hurting ourselves in ways that people may struggle to imagine. If Israel goes down, what happens to the region? What happens to us?
The answers are all very bad and dangerous things. I left this trip the same as I have every other trip: grateful for our strategic and special relationship.
Peoplehood
Of all of my personal takeaways from this trip, the idea of peoplehood, was most profound. I've always felt connected to Israel as a Jew, and being Jewish has always been an enormous part of my identity. It was on this trip, however, that I spent time thinking of Jews as a people, not only a religion. 
Many of us, even outside of Israel, feel part of this peoplehood. Not surprisingly, Palestinians feel the same way.
There are more than 1.5 million Muslims in Israel. They are Israeli citizens, and many of them are also Palestinian. We met with one young man who talked about this concept of peoplehood, and his own dual identify: Israeli citizen and member of the Palestinian peoplehood.
Appreciating this helps us individually better understand ourselves, but it also helps to underscore why for many Jews the Israel is so deeply personal. Again, the same is true for many Muslims and the Palestinians. 
To do a better job communicating and working together, we cannot overlook this reality. It hurts me when people attack Israel, both personally as a Jew but also as a person committed to peace. It doesn't help at all, and it feels, rightfully or not, very antisemitic or anti-Jewish.
At Yad Vashem, our guide said something truly important: antisemitism is not just a hatred of Jews, but the way in which the worst things in society are attributed to Jews. When the worst thing in society was Fascism, Israel and the Jews were Fascist. When it was Communism, Israel and the Jews were Communists. Today, some people declare that Israel is racist or a colonizer. 
Is Israel that different from other countries, or is that the region is infinitely more complicated and dangerous and that Israel is a Jewish state?
It's something people should reflect on.
A recent study "analyzed around 100 million tweets posted between January 1, 2020 and June 30, 2022. It found that Israel is the target of such accusations (human rights abuses) 12 times more than China, 38 times more than Iran, 55 times more than Russia and 111 times more than North Korea."
One leader we met with described misinformation as the biggest disease of the 21st century. This places enormous responsibility on elected officials, journalists, and media platforms to make a commitment to facts, truth-telling, and serious content moderation. This is especially true on the issue of Israel.
More News from Lebanon