Ways to Give Back to Your Community
Image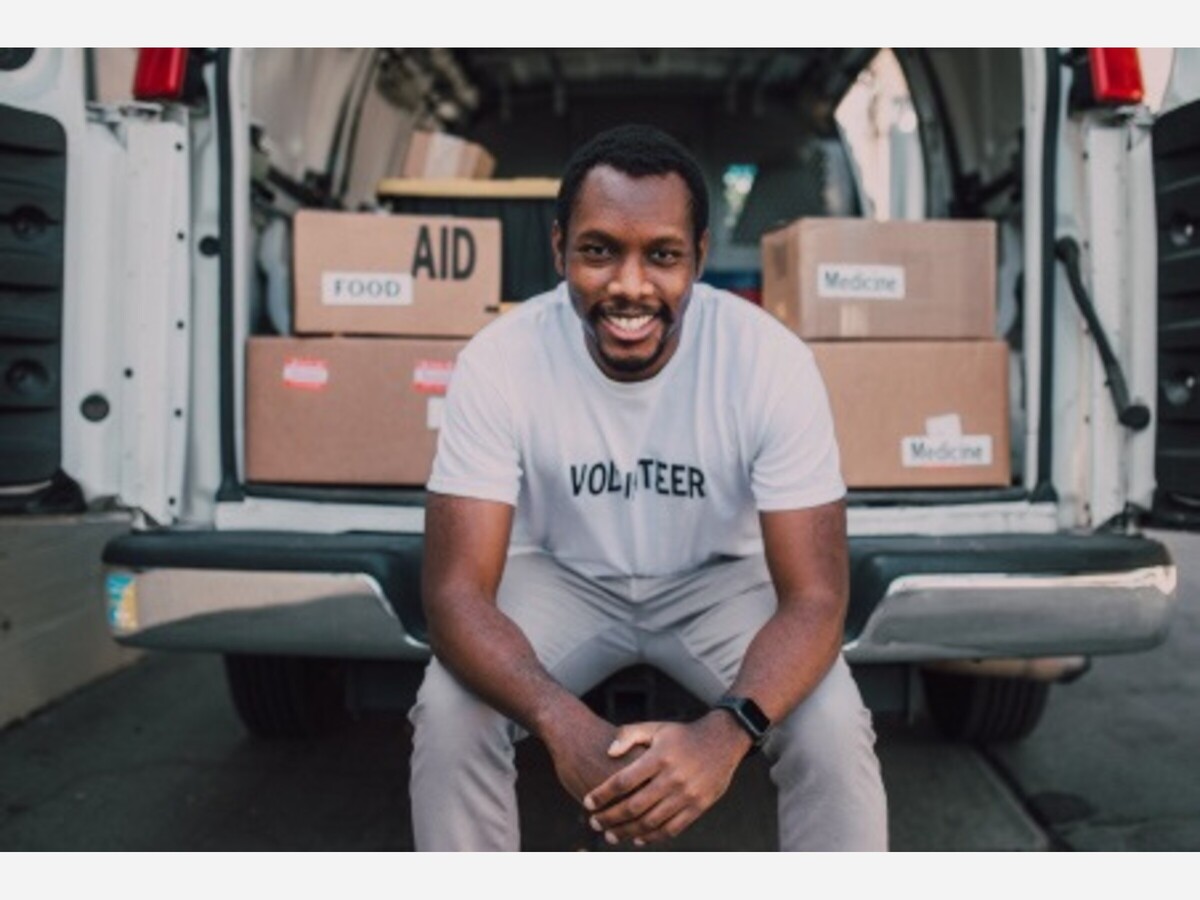 With all the catastrophes, such as the recent hurricane in Florida and the fire in Maui, Hawaii, many of us are wanting ways to help. Andrea Needham of eldersday.org recently submitted an article that ties in well with ways to make a positive difference....
While gifting is often considered the go-to medium for philanthropy, in this article shared by Andrea Needham of eldersday.org, we'll explore the various additional ways you can make a positive community impact on the local and global scale.
Provide Financial Assistance
Being the most common philanthropic exercise, let's start with the various ways you can provide financial assistance to organizations and causes you're passionate about.
Make Donations: Donations allow you to make a direct impact on the community. The funds you donate play an important role in helping non-profits cover expenses, provide services and carry on their good work. According to research by Double the Donation, Americans gave nearly $500 billion to charity in 2022.
Start a Fundraiser: Fundraising involves creating awareness regarding the causes and motivating people to donate. This can include sharing social media posts, hosting events, selling items, and more. Also consider organizing a walk-a-thon, with proceeds going to a specific cause. This gets the community involved, too, plus it's a great way to get folks outside in the fresh air while also staying physically active. If your area is walkable with a high Walk Score (70 and above is best), all the better!
The easiest way to keep track of donations is to use a fundraising site and provide individuals with a link for contributions. With this approach, you can help the organization increase its reach, revenue, and support.
Become a Volunteer
As a volunteer, you'll play a crucial role in helping non-profits achieve their goals. Depending on the time you can give, here are two types of volunteering to consider:
In-person: Your local non-profits would be working towards solving problems in your community such as hunger, homelessness, unemployment, healthcare, etc. Volunteering in these organizations is one of the best ways to contribute to the health and development of the community. Depending on your skill-set, choose to volunteer as an administrative assistant, marketer, accountant, grant writer, etc.
Online: This is the new age of volunteering which is now possible due to the popularity of the internet. Being an online volunteer allows you to work for numerous organizations in different countries. When it comes to projects, choose to help with social media marketing, outreach activities, website designing, data entry, and much more.
---
---
Start Your Own Non-Profit
If you are motivated to undertake a hands-on approach towards philanthropy, consider establishing a non-profit organization. With an NPO, you can work towards making a lasting positive impact on the community. Here are the steps to follow for creating an NPO:
Choose Your Mission: The first step will be to formulate a mission statement that includes details regarding the cause, services you'll provide, and how it will help the community.
Decide on a Name: The best names are those which instantly give people an idea of what your cause is. Some good examples include Feeding America and Step Up for Students.
Form a Board: As reported by the National Council of Nonprofits, board members will be the ones who steer the ship towards achieving your goals, hence creating strict onboarding criteria and thoroughly vetting each candidate is important. The number of members needed can vary by state, hence refer to your state guidelines before starting the process.
Incorporate: Incorporating your organization is a crucial step that will allow you to apply for grants, establish perpetual existence, and limit the liability of board members.
Apply for Tax Exemption: Post-incorporation you'll need to file Form 1023 with the IRS to gain the 501(c) (3) status. This status will make your organization exempt from taxes and allow your donors the benefit of claiming their contributions as tax deductions.
Find Your Own Way to Give Back
As you can see, there are various ways to give back to the community, and by leveraging technology, you can volunteer at the local and global levels simultaneously. Regardless of the medium, you choose your contributions and efforts are bound to make a positive impact.
More News from Lebanon