Fall Colors — Nature Close To Home
Image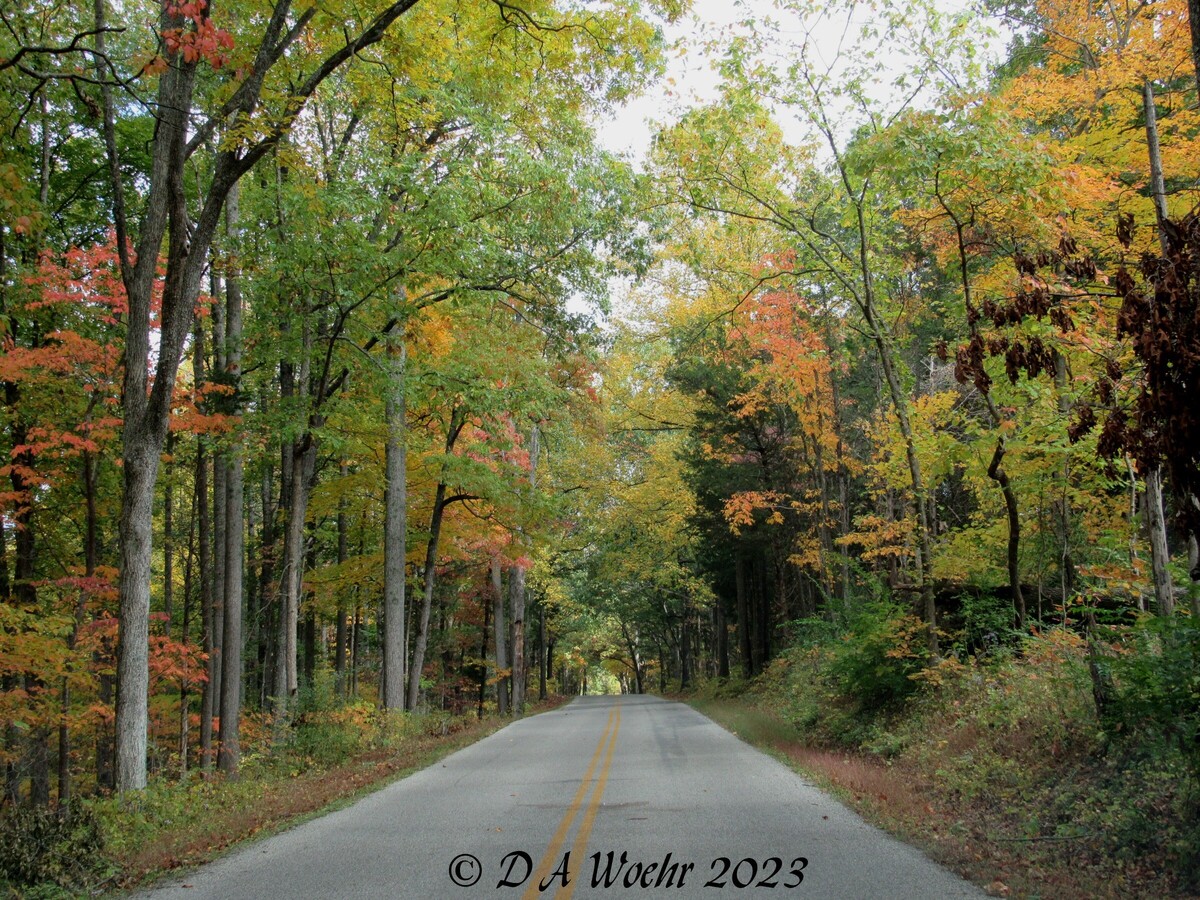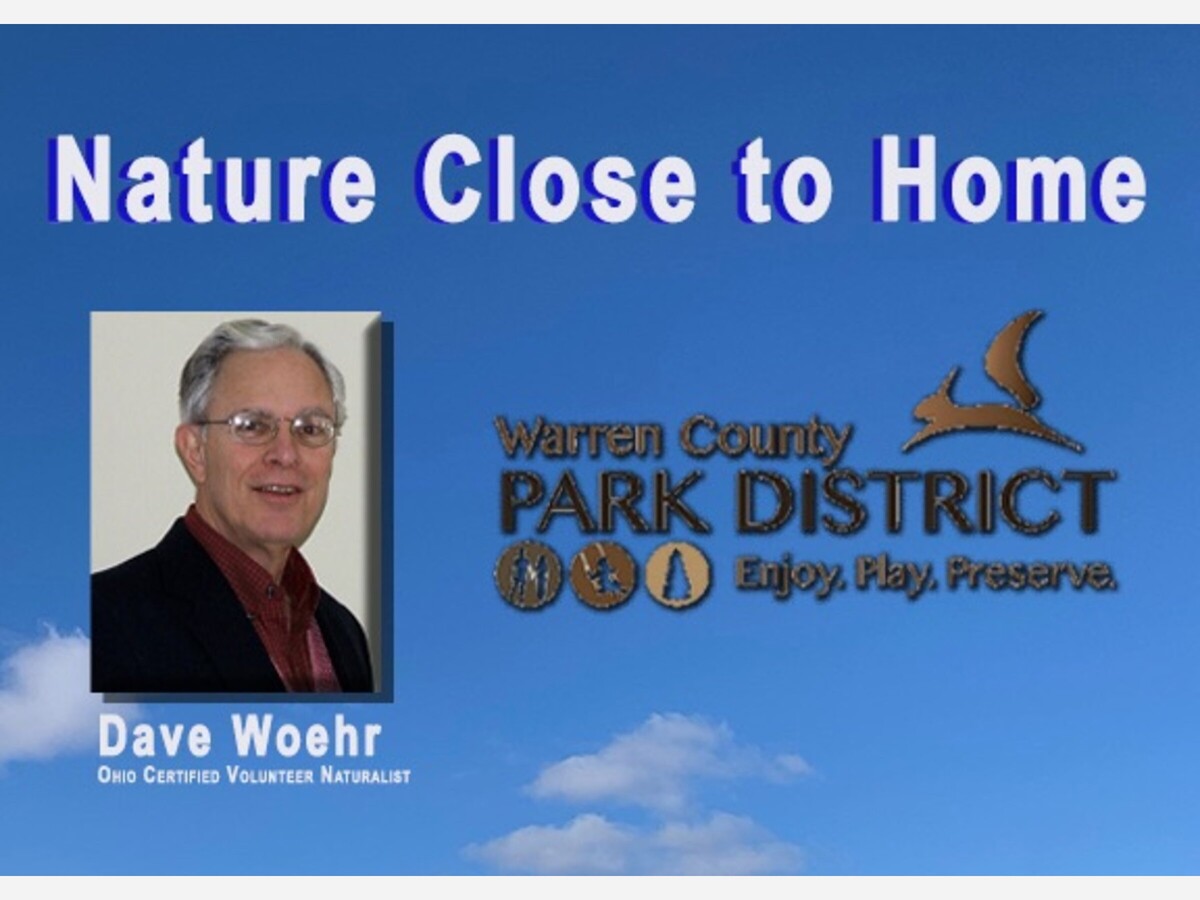 LEBANON, OH -- October may be the most colorful month of the year. Wildflowers such as asters and goldenrods have the fields radiant with purples, yellows, and whites. If you are lucky you may even spot a Bottle Gentian or a Great Blue Lobelia along one of your hiking trails. But for many, the most obvious brilliant fall colors are the tree leaves.
Here in southern Ohio the peak fall foliage time is often said to be the third week of October. Now, that can vary by a week or two either way depending on a variety of conditions. The exact timing and the intensity of the colors can depend on such factors as seasonal rainfall, number of sunny vs. cloudy days, nighttime temperatures, frosts and freezes, soil conditions, etc.
However, the tree species in an area are probably the main determinant overall. For instance, maples are famous for their reds, golds, and oranges. Hickories are bright yellow. Sassafras is red. Ash leaves are often purple.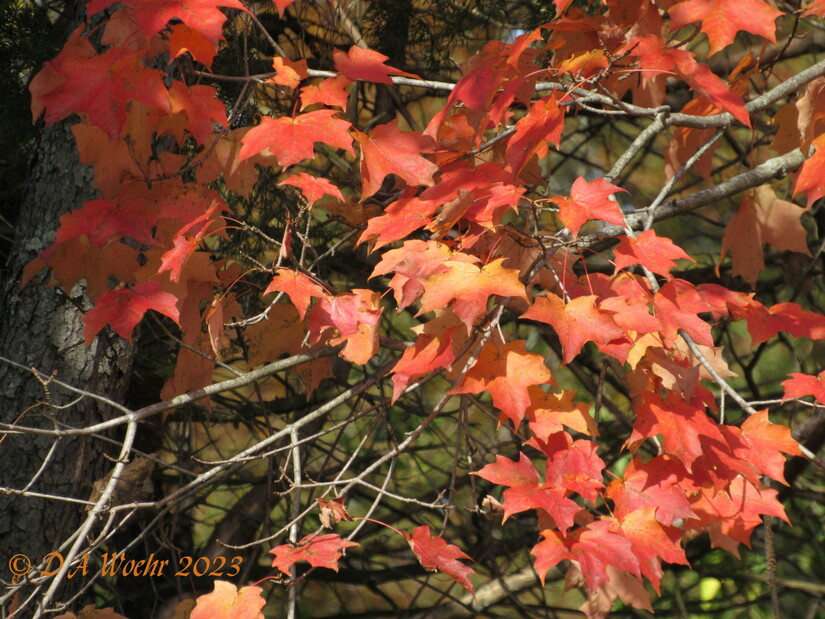 There are more sugar maples in New England than there are around here. So, Vermont, New Hampshire, Maine, Massachusetts and New York are famous for their fall colors as are states along the spine of the Appalachian Mountains. Blazing foliage can be seen down into the Carolinas and north Georgia into November. The forests in the upper Great Lakes region are also well known for their high intensity fall leaf color. 
Here in Warren County, we don't usually find extensive tracts of woodlands or forest displaying brilliant colors. Rather, it is more common to find patchy woodlots and riparian slopes along impoundments and the Little Miami River as leaf-peeping hot spots.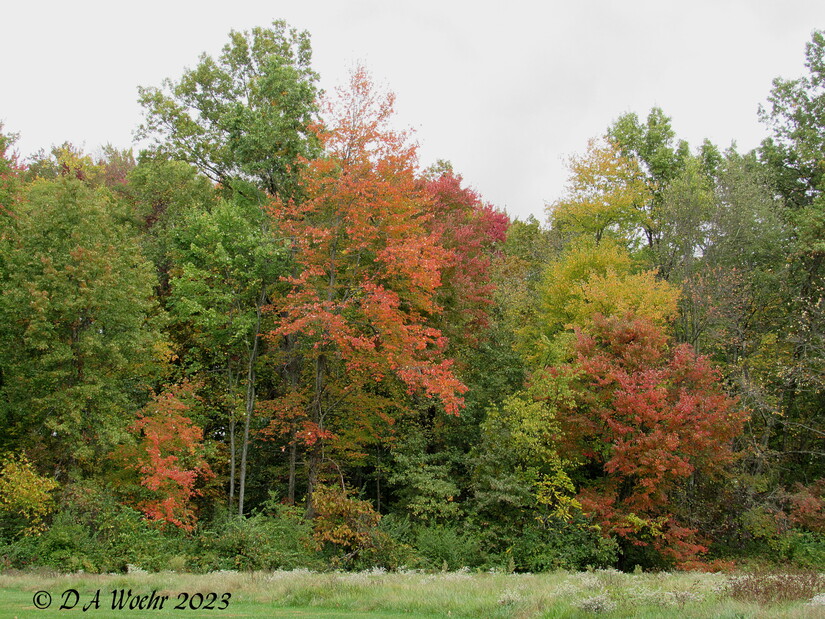 Gulley Park, Armco Park, and Caesar Creek State Park are where I found the best local color this October. Those leaves were even more brilliant than some I saw in Highland, Ross, Pike, and Adams Counties where fall leaf festivals are an annual October event.
I am already looking forward to next October for more colorful outdoor experiences in nature close to home.
More News from Lebanon