Image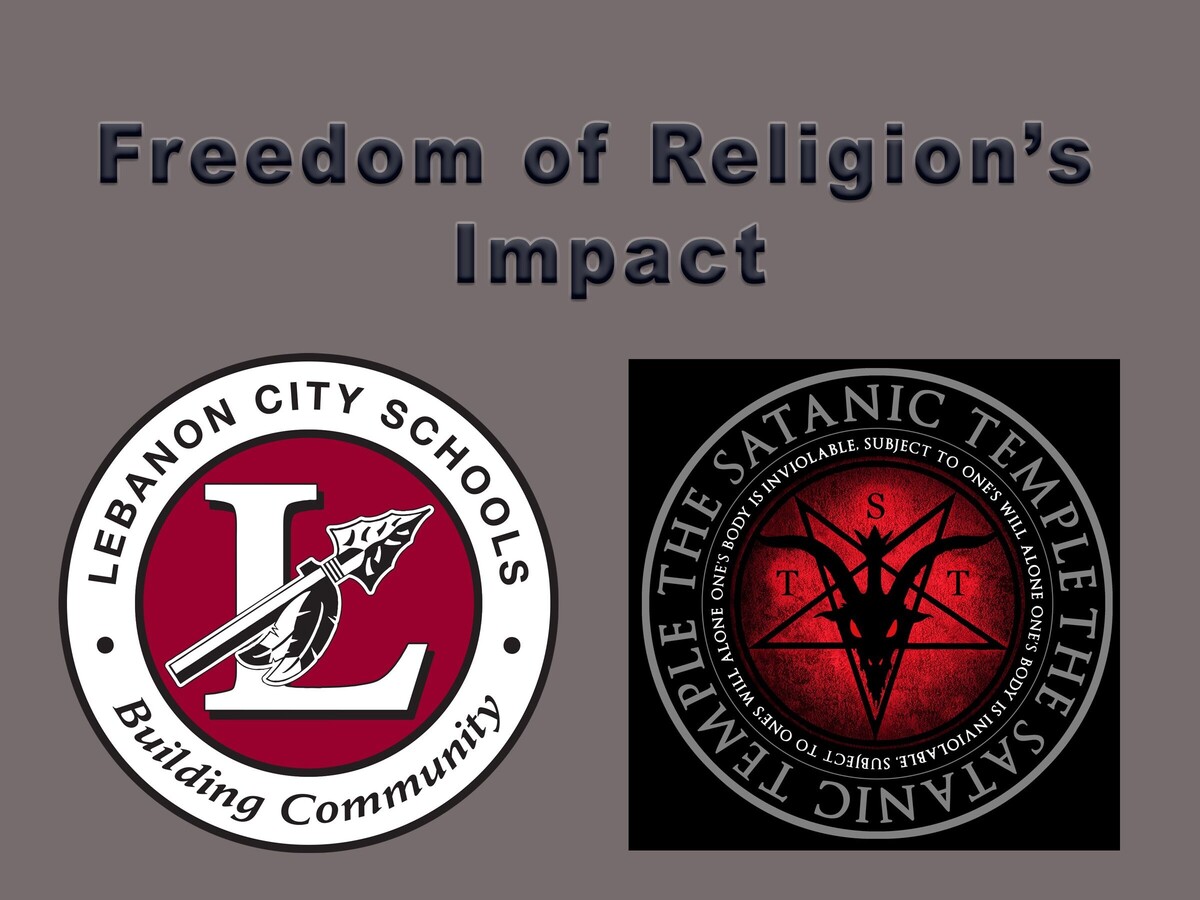 Lebanon, OH -- Residents in the Lebanon School District are experiencing what freedom of religion really means.
As many parents and residents were learning that The Satanic Temple was given permission to hold its after-school program for children at Donovan Elementary School, many comments began to hit this large Judaeo-Christian faith based community's Facebook pages.
While some were angry, others were worried. While some were saddened, others were in shock. But, a few wrote as if they knew it was bound to happen because of the warnings found in Biblical scripture.
"I believe, based on the book of Ephesians, we don't fight agains people. We fight against principalities," explained pastor Doug Sibcy of G3 Community Church in Lebanon.
"For we wrestle not against flesh and blood, but against principalities, against powers, against the rulers of the darkness of this world, against spiritual wickedness in high places." Ephesians 6:12 (KJV)
Sibcy explained during his interview with WKRC-TV News 12 (which can be seen in full below) that while those of the Christian faith may not like the idea that Satanist can use the school to hold meetings, it's important to remember ..."This freedom of religion isn't limited to just Christians." 
Sibcy explained that if the school didn't let the Satanic Temple use the school to hold its programs, then the Christian Church would not be allowed to use the school to hold their programs, such as the Good News Club.
The Satanic Temple was created in 2013 by two friends Douglas Misicko (also known as Douglas Mesner and/or Lucien Greaves) and Malcolm Jarry.  Members of The Satanic Temple state they do not believe in God or the devil according to Joseph P. Laycock in his article found at... https://theconversation.com/what-the-satanic-temple-is-and-why-its-open….
The Satanic Temple was officially granted tax-exempt status by the IRS, according to an April 24, 2019 RollingStone Magazine article tilted "The IRS Officially Recognizes the Satanic Temple as a Church."
The Rolling Stones article went on to explain that the Satanist Temple stated in their newsletter that because the group was granted a tax exempt status by the IRS as a church, this gives them the same legal protections that other religions have.
Freedom of Relgion is protected under the First Amendment... "Congress shall make no law respecting an establishment of religion, or prohibiting the free exercise thereof; or abridging the freedom of speech, or of the press; or the right of the people peaceably to assemble, and to petition the Government for a redress of grievances."
A 2021 survey by Rasmussen Reports and the Christian nonprofit Summit Ministries found:
67 percent of 1,000 likely U.S. voters said Freedom of Religion is very important
15 percent said it was somewhat important 
5 percent said it was not very important 
4 percent said it wasn't at all important  
9 percent unsure.
https://americanfaith.com/americans-overwhelmingly-believe-freedom-of-r…
---

Special Board Of Education Meeting
On January 24, 2022 Mr. Mike Lane, President, Lebanon City School Board of Education, has announced the Special Board meeting on Wednesday 1/26/2022 @ 5PM at the Lebanon Board Offices, 160 Miller Rd., Lebanon, Ohio.
The purpose of this meeting is to approve the minutes from the January 10, 2022 Organizational and Regular Board meeting, for the consideration of the appointment, employment, promotion, or compensation of a public employee or official, and preparing for, conducting or reviewing negotiations or bargaining sessions with employees.
Executive Session is expected.