Nature Close to Home: The American Woodcock
Image
WARREN COUNTY PARK DISTRICT, OH -- American Woodcock are making their northward migration right now and can be found in suitable habitats throughout Warren County. I wrote this article a year ago for the Warren County Park District.
In addition to the parks mentioned in the article, woodcock have also been documented now in Lebanon's Miller Ecological Park.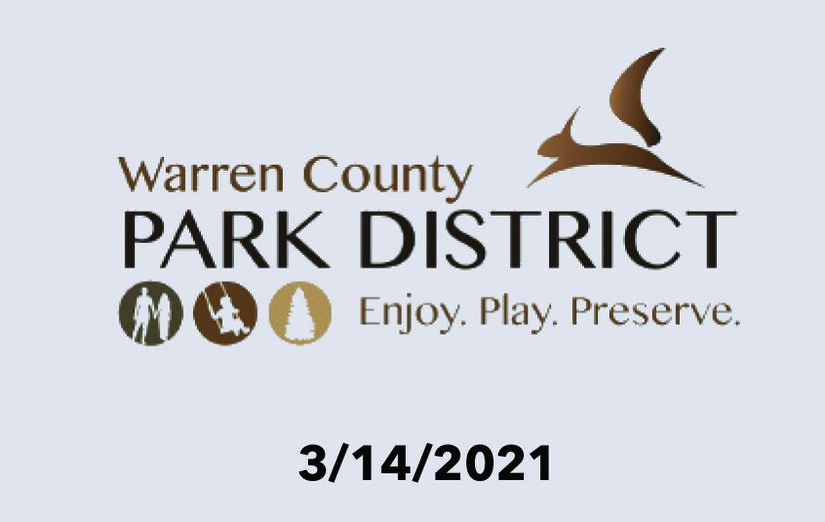 AMERICAN WOODPECKER  (Scolopax minor)
The American Woodcock may be just about the strangest bird in Ohio. Although not as plentiful as in the past (primarily due to habitat loss), we still can find them in young forests, fields, and wetlands much of the year. Most of us never see them because of their secretive behavior. They spend most of their time on the ground in dense cover. When they fly it is usually under the cover of darkness. You will never see one perched on a tree limb, telephone wire, or rooftop.
Many woodcocks spend the winter months along the Gulf Coast of Louisiana, Alabama, and Mississippi where the ground does not freeze and probing for food is easy. As spring approaches, flocks of woodcocks migrate back north in waves of night flights following the thawing of the soil. In our area, woodcocks have returned to their usual haunts by mid-February to early March. By then it is breeding season and their courtship activities are quite observable at dusk. Just as darkness sets in the males begin calling to the females from the fields and wetlands sounding somewhat like a duck quack. Then, from the ground the males spiral high into the night sky twittering melodically to impress their lady friends below. This antic is immediately followed by a downward dive with whistling feathers back to their starting point where the scenario repeats long into the night.
March is a good time to make an evening venture to woodcock habitat to observe the courtship displays. Hisey Park, Gulley Park, and Keever Trails would be likely places to observe woodcocks at this time in Warren County.
To learn more about this species, visit page 53 of Ohio Division of Wildlife's Waterbirds of Ohio Field Guide.
---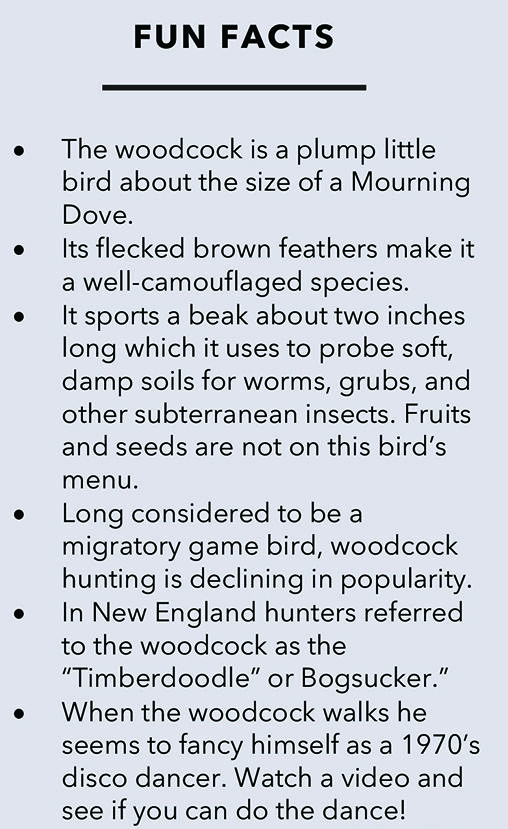 For more information contact Shannon Pennington, WCPD Staff Naturalist at Shannon.Pennington@co.warren.oh.us or call 513-833-7360.