Nature Close to Home: Spring Peepers
Image
LEBANON, OH -- Spring Peepers began singing around the pond in the woods behind my house on March 2. They get louder every night. Below is the Species Spotlight report from the Warren County Park District from last March when Spring Peepers were the featured topic.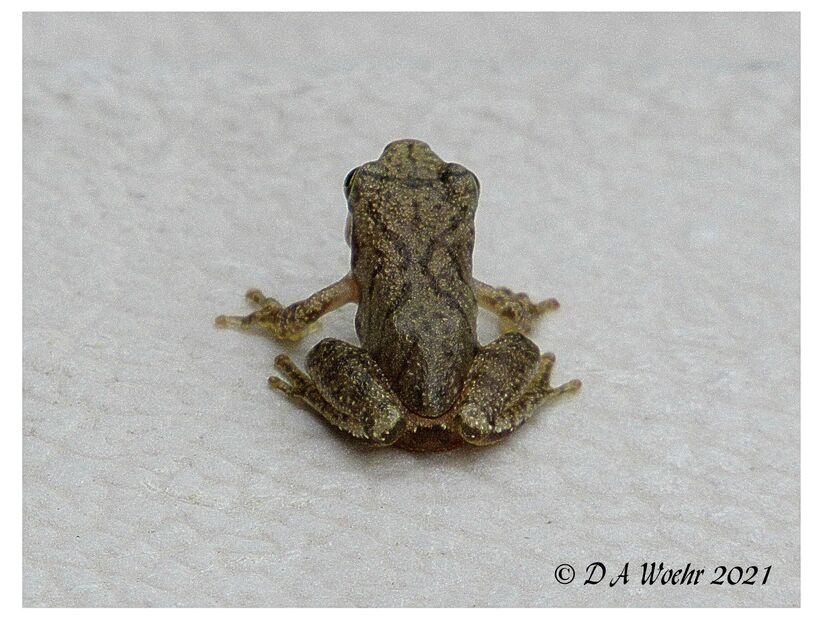 Spring Peeper (Pseudacris crucifer)
By Travis Luncan 
Ohio Certified Volunteer Naturalist and Water Protection
Coordinator for City of Wilmington Water Department
Spring peepers are tiny frogs, measuring only 3⁄4 - 1 1⁄4 inches. What they lack in size they make up for with their loud calls. Their common name comes from the sound they make, which sounds like they are saying "PEEP!" 
When the peepers start calling, springtime is not far off. 
Most of the year spring peepers live quietly in the trees. During their early spring breeding season, they make their annual migration to temporary pools of water called ephemeral ponds. Once at the pond the males strike up a chorus hoping to woo nearby females.
The best way to find spring peepers is to listen for them. When you hear them call, get some friends together to venture out after dark. Make sure to carry a flashlight and wear waterproof boots. 
You can hear them calling from quite a distance but finding one can be difficult. Remember, they are smaller than a quarter and located in standing water. They will stop calling when you get close. So, move silently or stand still until they start calling again.
Once you find the ephemeral pond, you may also find wood frogs, spotted salamanders or other Ambystoma salamanders, sometimes called mole salamanders. These temporary bodies of water are valuable natural resources that help support a rich diversity of organisms. 
Once you hear the call of the spring peeper up close, you may just want to make an annual tradition of it.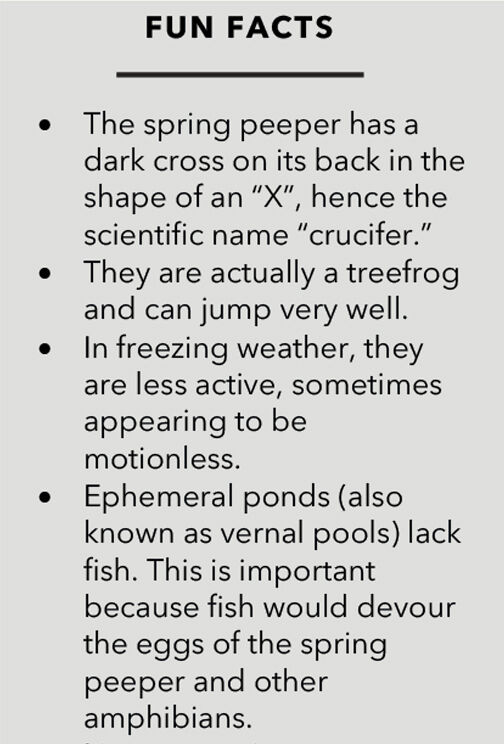 To hear the sound of Spring Peepers check out this YouTube video...
For more information contact Shannon Pennington, WCPD Staff Naturalist at Shannon.Pennington@co.warren.oh.us or call 513-833-7360.