Some of Lebanon's Best Can Be Found in One Spot with One Stop
Image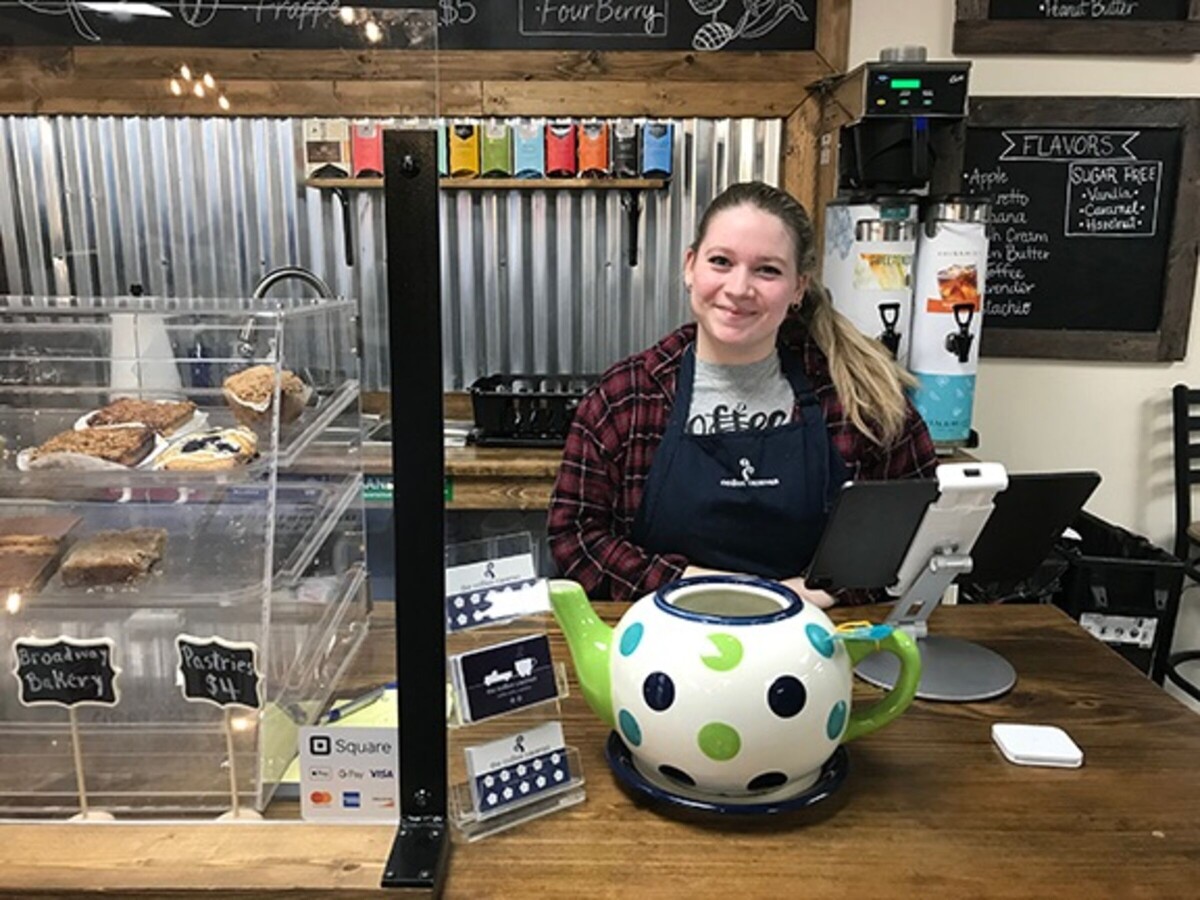 LEBANON, OH --When Covid came and shut almost everything down, Residential Community Care (RCC) owners Tony and Starr Mitchell not only kept their dreams going, they were working to keep the dreams alive for the many they serve.
"It was hard... We lost of few of our residents to Covid," Tony stopped and said as we walked through the newly refurbished building that houses Coffee Caravan. After pausing for a moment to remember those lost, we continued on with the tour of the beautifully remodeled building.
Tony explained that they began remodeling the building that sits near the pointed corner of East Street and Deerfield Rd. in October of 2020. By March of 2021 they were able to move into the remodeled brick and mortar structure at 706 Deerfield Rd. and open Coffee Caravan. During this time, RCC also moved its business offices out of the learning center building on Columbus Ave., to this site.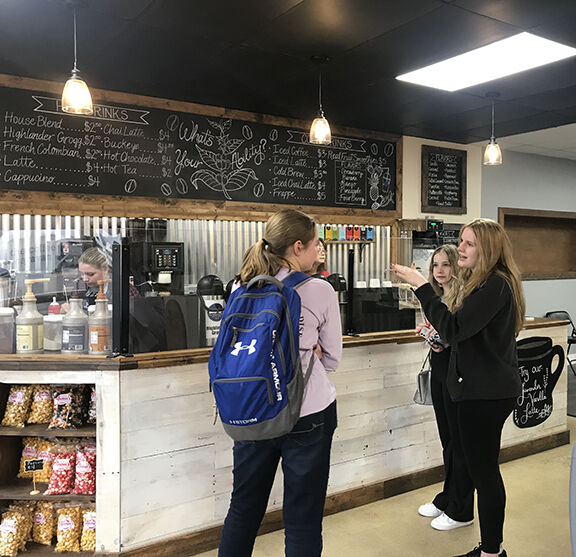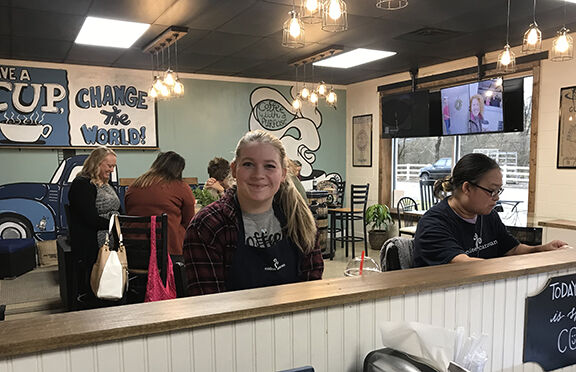 "Mark (Titmas) and Jodi (his wife) still run the coffee shop,"  Tony explained as we walked pass the long coffee bar that was to our left and an open room to our right that housed high top tables and chairs, a couch lounge and two big screen TV's. 
Also, when Coffee Caravan made the move to brick and mortar, more was added to its menu than just coffee. Mitchell noted that items from Broadway Bakery, Anna's Gourmet Popcorn and Whit's Ice cream are now available for purchase.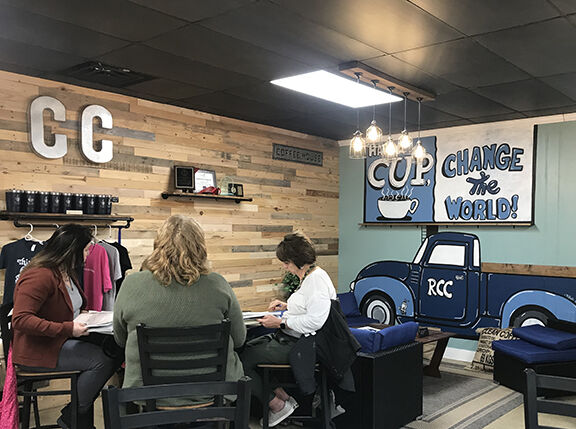 After passing the large wooden wall of the coffee shop, we entered a large open-area filled with Lebanon School's Warrior Ware.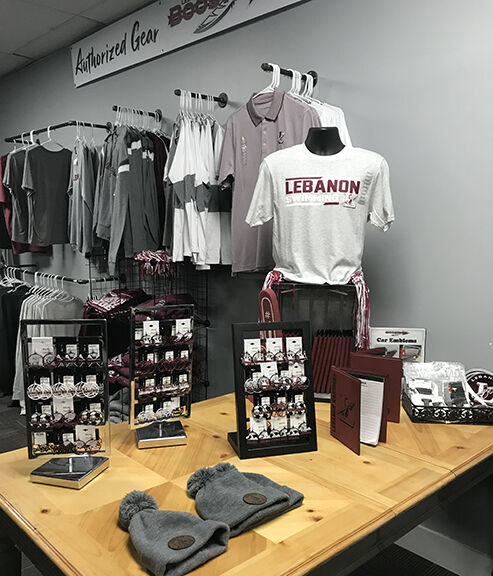 "The Lebanon Boosters Spirit Shop," he said pointing to the many maroon and white items adorned with the Lebanon Warrior Logo and/or emblem. "After we finished the coffee shop, we realized we had some open space." 
The space is no longer open. Now, housed in the newly updated and refurbished building was not only the Coffee Caravan and the Lebanon Athletic Booster's Spirit Shop, but a show room that displays some of the beautiful wood work done at SKIDZ Reimagined, and a niche to display "Ninini Point" photography by David Werner and Iron Faith Metal Works done by Joel Slanker.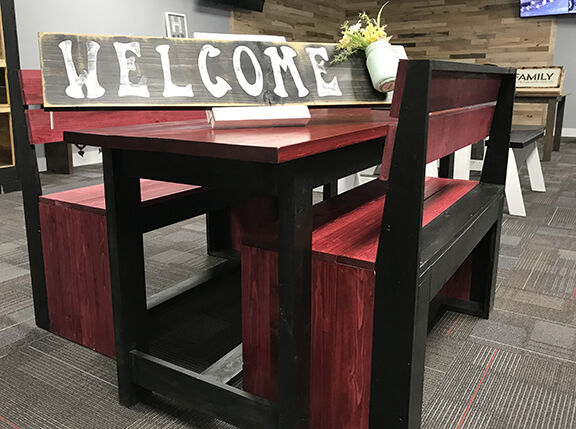 "Everything just kind of fell together," Mitchell said adding that the building's owner John Bissman of Bissman Realty had been really helpful in helping them get settled in.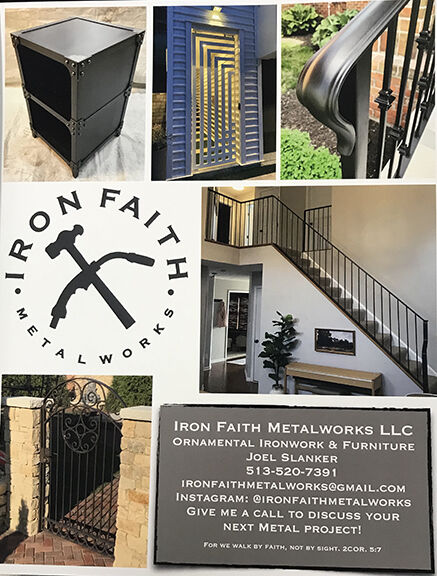 The unique aspect of RCC, SKIDZ, Coffee Caravan and Ninini Point is many of the employees and residents are people who are working to overcome leaning on their disability... to learning to use their abilities.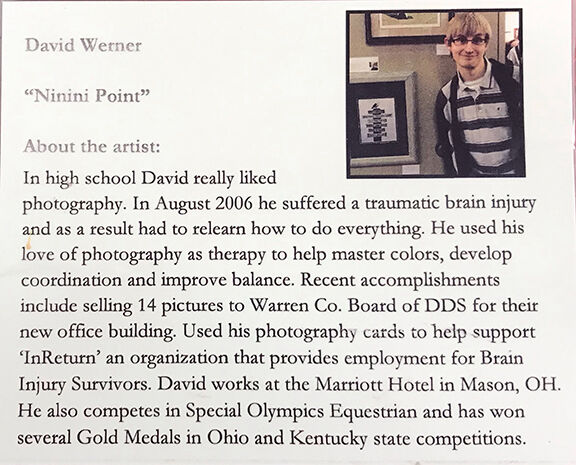 Mitchell explained that his and his wife... and actually, his entire staff's goal is to help people become as independent as possible and to treat people as people with respect and dignity.
For more information on:
Check out some of the other items for sale in the photo gallery.