Grossmann is the Unofficial Winner to be the Republican Nominee for County Commissioner
Image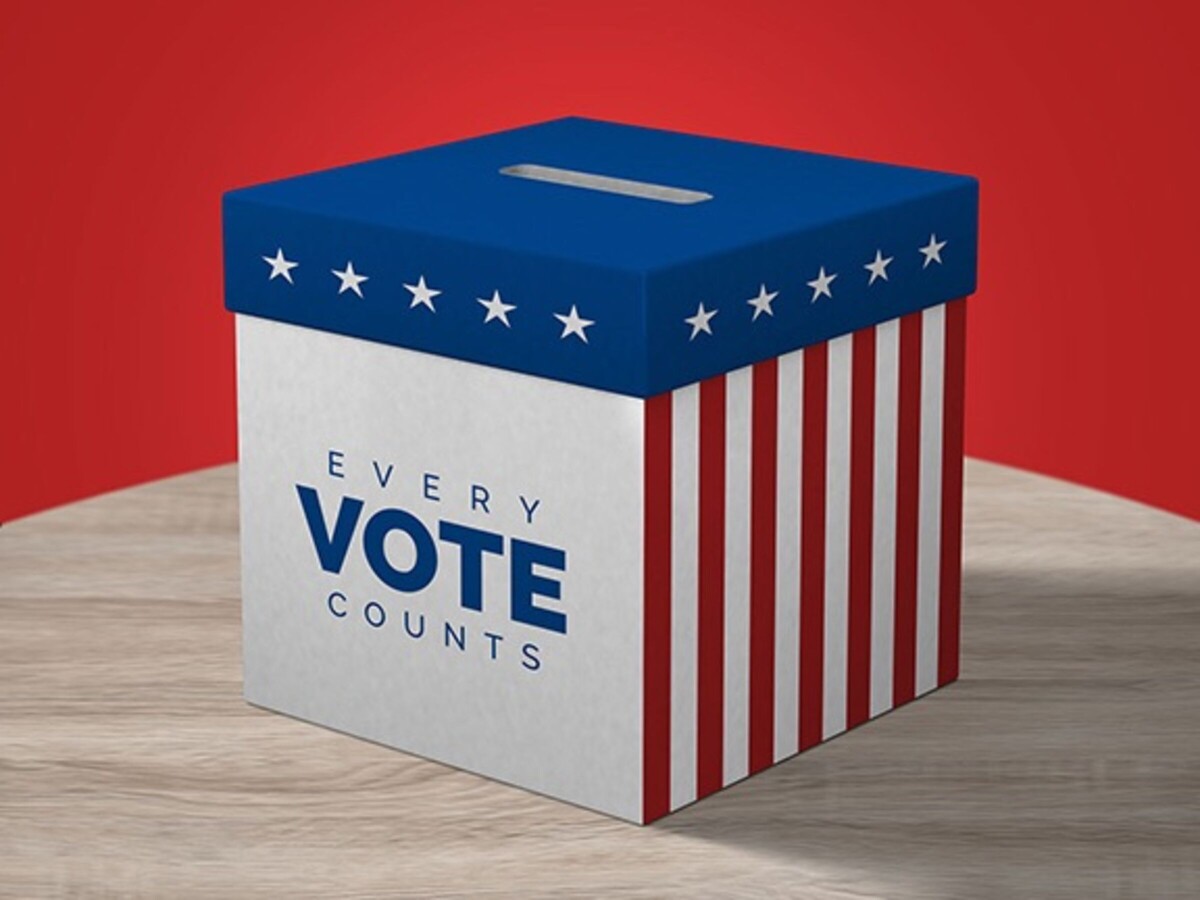 WARREN COUNTY, OH -- Warren County's Primary Ballots have been cast and counted, and the unofficial … meaning not certified … numbers are in.
All the local county  positions did not have any challengers from within their own parties, except for one...the republican candidate for county commissioner. And, it stayed a close race until the last precinct was counted.
At the end of the count, it is incumbent Tom Grossmann that will be on the November Ballot for county commissioner. Amy Brewer, who served in office in Lebanon for 32 years,  which 20 of those years she was mayor, was challenging Grossmann for the seat he has held for two terms. The unofficial count is Grossmann with 13,171 of the votes (51.40 %) and Brewer winning 12,454 of the votes (48.60% ).
Nabial Babar is the democrat's candidate that will be challenging Grossmann in November for his seat as Warren County Commissioner.
Another very close race in Warren County was the Blanchester Local School District Income Tax Levy. Blanchester LSD,  is made up of four counties: Brown, Clinton, Clermont, and Warren.
Warren County voters were actually tied: 116 For and 116 Against. The levy did unofficially fail: 
Clinton County 127 For and 200 Against  
Clermont County 88 For and 161 Against
Brown County 3 For and 2 Against
Two other ties were found in Tuesday Night's Primary counts. Both the Democrat Party and the Republican Party had ties in a precinct for their Central Committees. For the Democrats it was in Precinct 26 where there is a tie between Gina Marrone and Melva L. Soderlund. Both received 22 votes. For the Republicans it is in Precint 31 with Mark R Haake and Melissa Kramer. Both of them each received 64 votes. 
The Loveland Fire Levy Unofficially Passed in all three of its counties:
Warren County 120 For and 47 Against
Clermont County 278 For and 168 Against
Hamilton County 837 For 540 Agasint
The city of Middletown Bond Issue Passed in both Warren County and Butler County
Warren County 270 For and 174 Against
Butler County 1,531 For and 839 Against
All six of Franklin's City Charter Ammendments passed. (To read the amendments click here.)  And Precinct 55 in Mason voted to allow Giant Liquor at 4908 Socialville-Fosters Road, a D-6 liquor permit, which allows the sale of wine, mixed beverages and spirituous liquor on Sundays between the hours of 10 a.m. and midnight.
Residents in South Lebanon voted yes  (394 Yes votes /153 No votes) for a commission to be chosen to frame a charter. The people to serve on this 15-person commission were also elected. They are: 
Bryan C. Corcoran
Peter M. Geraci
Aubrey L. Corcoran
Susanne M. Mason
Willard Spicer
Angela R. Vick
Scott D. Doughman
Brian K. Payne
David A . Frasure
David Nathan Smith III
Ginger L. Mandelstein
Michael D. Wells
Clyde Adkins
David T. Parsons
Authur A. McFarland
Democrat Central Committee Precinct Winners Who Had Challengers:
PCT 8 Dee Hudson (winner) / John Wheeler (challenger)
PCT 13 Leslie A Nahigyan (winner) / Kendall Mays (challenger)
PCT 34 Nancy Sones (winner) / Laura Kujawa (challenger)
PCT 45 Nancy A. Oliver (winner) / Esther Grubbs (challenger)
PCT 47 Tara Simpson (winner) / Angela Marx (challenger)
PCT 48 Laura Sakalas Smith (winner) / Kathleen Maehler (challenger)
PCT 111 Jessica Orr (winner) / Noha Eyada (challenger)
PCT 125 Jill Bowman (winner) / Jerome Peaker (challenger)
PCT 146 Don Magee (winner) / Tamela Kerns (challenger)
PCT 149 Patricia Madden (winner) / Tracey Link (challenger)
PCT 169 Sonya C Armstrong (winner) / Brenda McAfee (challenger)
PCT 204 Stephanie Mitchell-Gould (winner) / Ronald Welton (challenger)
PCT 210 Andrea Markey (winner) / Andrea Beach & James Gilmore (challengers)
PCT 213 Linda Brainard (winner) / Kevin A. Delaney (challenger)
PCT 215 Dee McCauley (winner) / Peter M McLinden (challenger)
PCT 225 Don Shrimplin (winner) / Tiago Gnanasekaran (challenger)
Republican Central Committee Precincts Winners who Had challengers:
PCT 5 Brenda Ihle (winner) / Write-In (challenger)
PCT 15 Matt Sellers (winner) / Randall S. Logsdon (challenger)
PCT 17 Doug Shope (winner) / Brodi James Conover (challenger)
PCT 32 Barbie L. Champ (winner) / Marta Nowak (challenger)
PCT 34 Michael John Droege (winner) / Margie Murray (challenger)
PCT 37 Mark Burrell (winner) / David J. Buffenbarger (challenger)
PCT 39 Charlene A. Pelfrey (winner) / Ashley S. Chance (challenger)
PCT 41 Donald Edward Williams (winner) / T.J. Honerlaw (challenger)
PCT 42 Andrea M. Hill (winner) / Shari Huff (challenger)
PCT 44 Michael Patrick Silverman (winner) / Tresa Louderback (challenger)
PCT 45 Missy Tripp (winner) / Herbie Lee Nally (challenger)
PCT 49 Ron Macy (winner) / John F. Thompson (challenger)
PCT 50 Barbara J. Spaeth (winner) / Dan Staresinic (challenger)
PCT 52 Michelle Ashley (winner) / Vincent J. Liu (challenger)
PCT 55 Don Price (winner) / J. Steven Osborne (challenger)
PCT 67 Linda J. Miller (winner) / Tammera Ann Sims (challenger)
PCT 81 Tammy L. Silvey (winner) /Michael L. Hild, Sr. (challenger)
PCT 82 Barbara Burkard (winner) / Damon Morris (challenger)
PCT 85 Gregory S. Ulrich (winner) / Steven M. Buerschen (challenger)
PCT 90 Tina Fisher (winner) / Karen Jeanne Hoffman (challenger)
PCT 101 Jennifer Burr (winner) / Christopher M. Lazuta (challenger)
PCT 102 Desiree Batsche (winner) / Scott F. Csendes (challenger)
PCT 104 Darryl Piening (winner) / Kristen Martini & Ann Ball (challengers)
PCT 106 Vanessa Kirchoff (winner) / John Edwin Richardson (challenger)
PCT 110 James I. Toy (winner) / Stacy Lysko (challenger)
PCT 112 Joe Kraimer (winner) / Shawn Patrick Gandert (challenger)
PCT 120 John Russell (winner) / James G.Klatte (challenger)
PCT 129 Mike Gilkey (winner) / Deborah K Giehl (challenger)
PCT 137 Jason Faulkner (winner) / Kimberly L. Bilbrey (challenger)
PCT 151 Kelly M. McKoy (winner) / Patrick W. Dugan (challenger)
PCT 164 Diane Horvath (winner) / Kenneth J. Hickey, Jr. (challenger)
PCT 165 Jane Wright-Combs (winner) / Ruth Wagoner (challenger)
PCT 166 Bob Beebe (winner) / Eric Edwards (challenger)
PCT 173 Gary L. Copeland (winner) / Amanda Martinson (challenger)
PCT 175 Becky Bailey (winner) / Joshua Bibee & Tina Thompson (challengers)
PCT 176 Tom Scovanner (winner) / Robin Ruwe (challenger)
PCT 199 Janet Maag (winner) / Melissa Musick & Bobbie Grice (challengers)
PCT 204 Maryan Harrison (winner) / Lauren Renfro (challenger)
PCT 215 Seth A. Morgan (winner) / William James Schretter & Phiip D. Williamson (challengers)
PCT 216 Mary M. Wortham (winner) / Sandra Ashman (challenger)
PCT 219 Shirley Mae Miller (winner) / Barbara Zay Moss (challenger)
PCT 220 Derik A. Steiner (winner) / Bill Bendel III (challenger)
PCT 225 Janice Roeder (winner) / Joshua Styrcula & Shauna Yantos (challengers)
According to Warren County's Board of Elections Website, there were 34,218 ballots cast out of 168,219 registered voters in Warren County, which was a 20.3 percent turnout for the 2022 Primary Election. To see more results from the May 3, 2022 Primary Election click here.