Great River Connections Academy students, families and faculty visit Blooms and Berries Farm Market during fall field trip
Image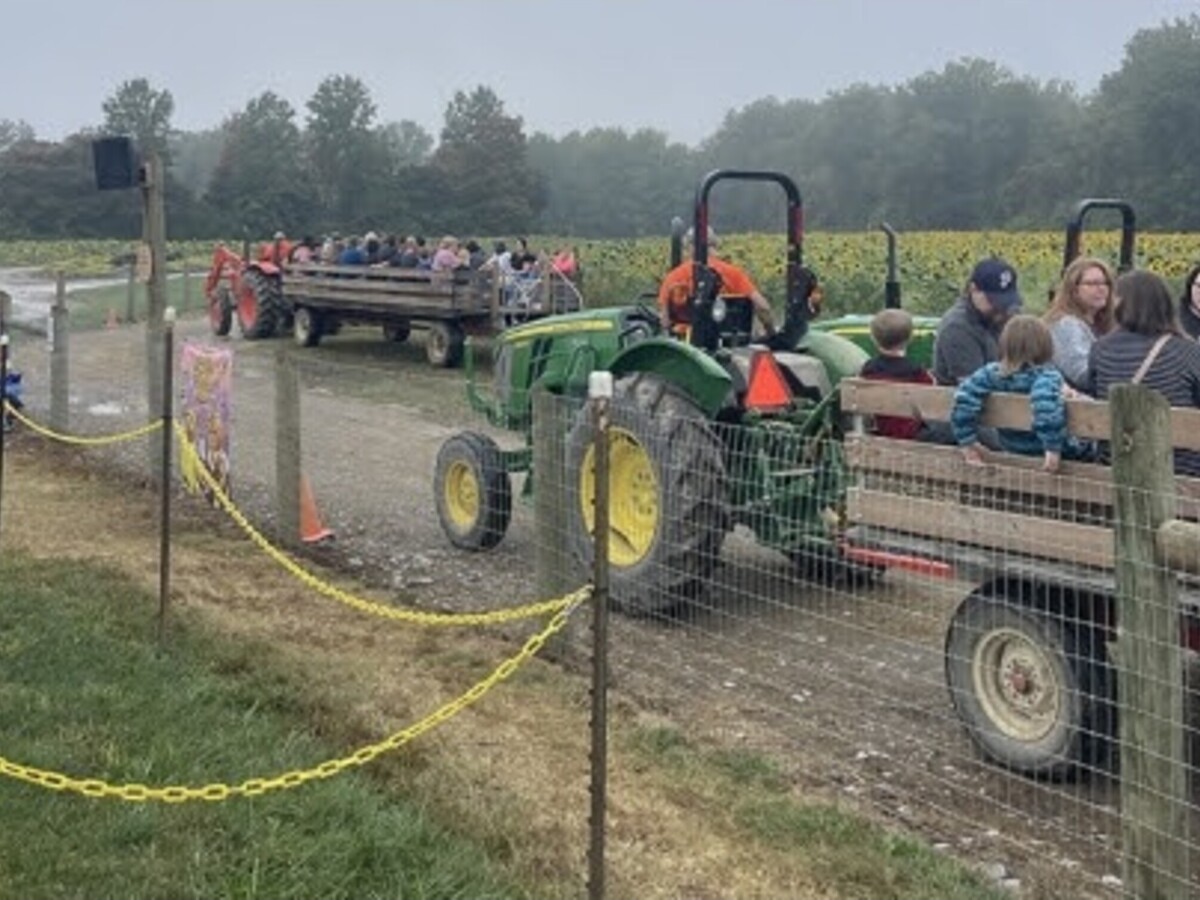 LOVELAND, OH -- More than 400 students, faculty, and parents from Great River Connections Academy, a public K-12 statewide, online charter school, recently attended field trips at four farms in different regions of the state for the school's fall "Family Engagement Activity". 
Among the farms the students visited was Blooms and Berries Farm Market in Loveland  where students were given the opportunity to tour the farm, feed animals, play a variety of games and take funny farm photos with classmates. (Great River Connections Academy students also visited Country Lane Tree Farm in Genoa —Ottawa County, Pigeon Roost Farms in Hebron — Licking County and Ramseyer Farms in Wooster —Wayne County.)
In addition to learning about Ohio's rich history in agriculture, the field trip provided students and teachers with an opportunity to interact in person and to learn more about each other. Parents were also given information and suggestions on how to connect with other families and plan local gatherings outside of school. 
In addition to this field trip, Great River Connections Academy will host other family engagement activities throughout the school year at local museums, science centers and other venues to offer students the opportunity to experience different regions of the state and to socialize with classmates.
Virtual school is a great fit for a variety of students and each student is unique. Those who attend Great River Connections Academy come from different backgrounds and choose full-time online school for various reasons. Some students prefer to take ownership of their education and benefit from the flexibility that virtual school offers, while others are looking for a safe learning environment.
---
---
Great River Connections Academy is hosting online information sessions for families interested in learning more about virtual education. A complete schedule of events as well as more information about Great River Connections Academy is available at www.GreatRiverConnectionsAcademy.com or by calling 1-(800) 382-6010.
More News from Loveland