Mason and Maineville Play Important Roles in the Anthony Muñoz Foundation Fundraiser
Image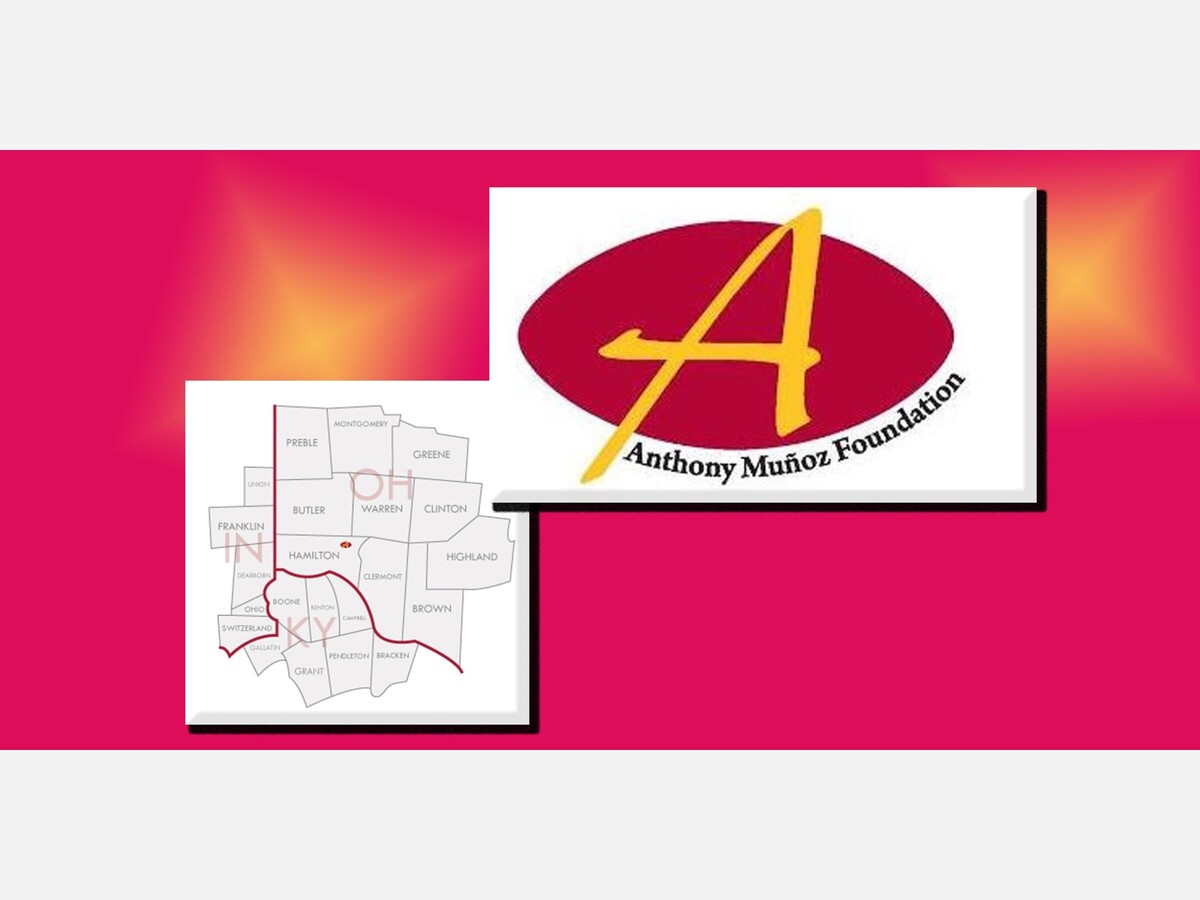 WARREN COUNTY, OH -- Anthony Muñoz, who is widely considered to be one of the greatest offensive linemen in NFL history, where he spent 13 seasons playing for the Cincinnati Bengals, is also very well known in the Tri-state region for his Furniture Fair commercials with Furniture Fair Marketing Director Ed Hartman. For over 30 years, the two have been seen working together in their TV commercials featuring big selection, Muñoz being 6'6" tall, and low prices, Hartman, who stands 5'2" tall.
"The theme played well off their height differences and, from the get go, the two of them had great chemistry...The commercials are said to have made the two men the longest running commercial duo in the Tri-State area,"  reads a Furniture World Magazine by Janet Holt-Johnstone in 2019. 
But along with this great success, Muñoz and Furniture Fair have given even more to the Tri-state region, which includes Warren County.  Muñoz, who has been actively involved in his commitment to make a difference in the lives of local youth in the region, decided to bring all of his charitable initiatives together in April of 2002 as the Anthony Muñoz Foundation. 
Over the last two decades the Foundation has touched the lives of over 55,000 youths. According to the press release back in January of 2023, the organization has awarded $700,0000 to over 306 students through the Straight "A" Scholarship and over $2 million to 100 students through its Scholarship Fund since its inception. (Seniors eligible to receive scholarship money must be within the Foundation's Area of Impact which includes 22 counties in southeast Ohio, southwest Indiana, and northern Kentucky.)
Warren County, in the next two days, will help play an important role in helping the Anthony Muñoz Foundation host its 22nd annual Hall of Fame Experience, which is the foundation's biggest fund raiser of the year. 
On Sunday June 11,  the Hall of Fame Dinner is being held at the Manor House located in Mason. The dinner, which is presented by Furniture Fair, will mark Furniture Fair's $1,000,000 donation to the Foundation. During the evening's dinner, Jim & Cheryl Semon will deliver the Impact Award Presentation that will be followed by the Scholarship Fund Presentation and a live auction.
Then, on Monday June 12, the Hall of Fame Golf Classic, presented by altafiber, will be played at TPC River's Bend in Maineville.
The event is expected to bring together 500 local partners, 180 golfers, 120 Tri-State veterans, 6 Pro-Football Hall of Famers and dozens of local celebrities. Some of the guest expected to attend are: 
Pro-Football Hall of Famers: Tony Boselli, Jim Kelly, Tom Mack, Bruce Matthews, Randall McDaniel, and Roger Wehrli 
Cincinnati Bengals Legends: Ken Anderson, Eric Ball, Jim Breech, David Fulcher, Leon Hall, Ira Hillary, John Jackson, Jon Kitna, Bruce Kozerski, Dave Lapham, Max Montoya, Doug Pelfrey, Vincent Rey, and Solomon Wilcots
Cincinnati Reds Legends: Doug Flynn and Mo Sanford
Local Professional Golfer: Kevin Hall
Former Ohio State and Cincinnati Bengals Running Back: Archie Griffin
New Orleans Saints teammates: Troy Evans and Mark Campbell
American Country Singer and Actor: JT Hodges
Current University of Cincinnati Head Coach Scott Satterfield and Defensive Backs Coach Kerry Coombs
Current Bengals Head Coach Zac Taylor and Offensive Coordinator Brian Callahan
Coach James Casey, Running Back Coach Justin Hill, Defensive Line Coach Marion Hobby, Defensive Coach Robert Livingston, Quarterback Coach Dan Pitcher, Chief of Coaching Staff Doug Rosfeld, Special Teams Coach Darrin Simmons, and Wide Receiver Coach Troy Walters
Local Mascots including FC Cincinnati's Gary the Lion, Cincinnati Bengals' Who Dey, Cincinnati Reds' Mr. Red and Gapper, University of Cincinnati's Bearcat, Xavier University's Blue Blob, and Northern Kentucky University's Victor the Viking
Hometown Favorites' including Graeter's Ice Cream, LaRosa's Pizzeria, and Skyline Chili 
Impact Award Recipient:  Bruce Kozerski
Furniture Fair Owners:  Bill and Craig Daniels
Manor House: Dave and Janet Nelson
altafiber: Leigh Fox
More News from Maineville