Two Warren County Teachers Chosen in the Top 100 out of 800,000
Image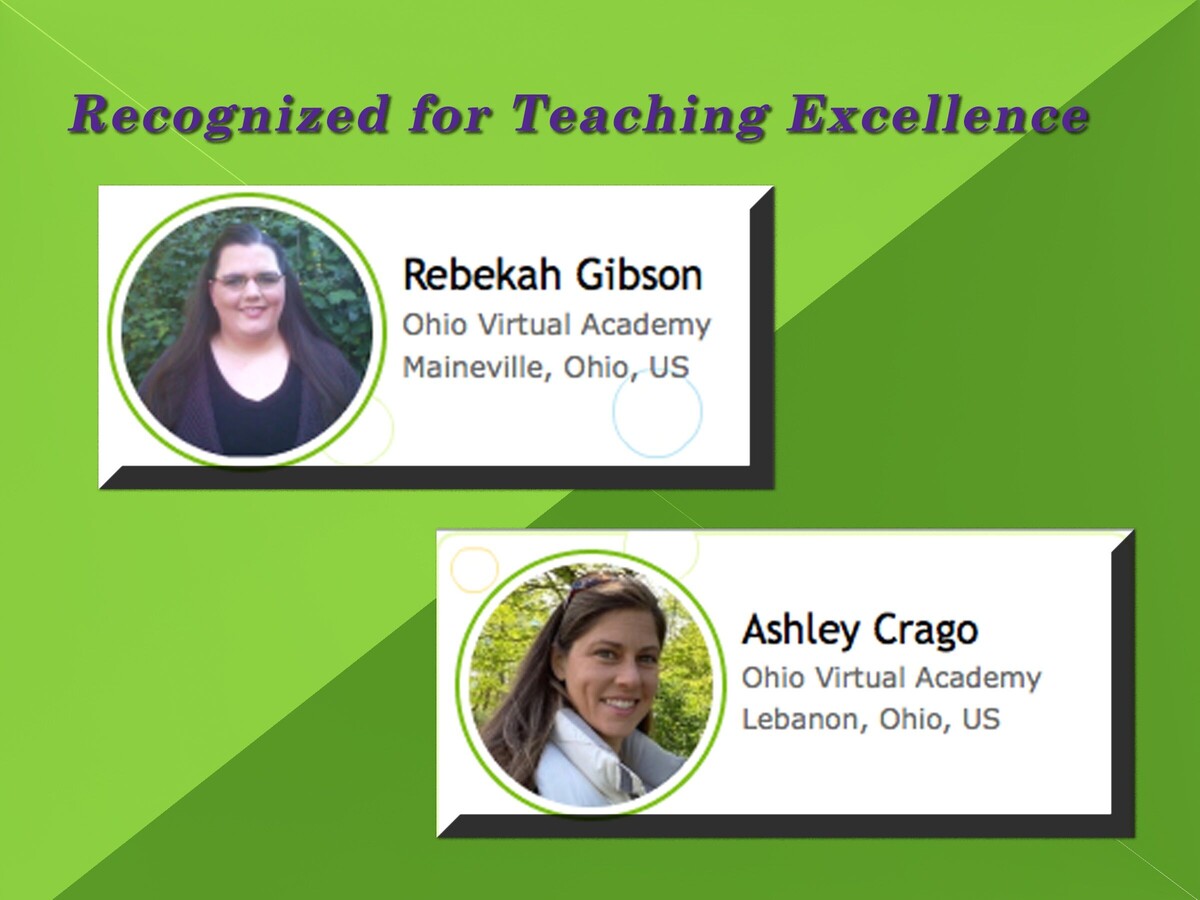 Warren County, OH -- Two Warren County teachers, Ashley Crago of Lebanon and Rebekah Gibson of Maineville made the list of Elite's Top 100 of IXL Learning.
IXL is a personalized K-12 learning program used by approximately 800,000 teachers all over the world to teach 13 million students said Eric Bates of IXL.
In its eighth year, Elite's 100 List was created to recognize remarkable teachers who serve their students with prioritizing personalized learning.
Both Crago and Gibson, who teach at Ohio Virtual Academy, used IXL during the 2020-2021 academic year to accurately identify their student's knowledge levels after a year of pandemic-related disrupted learning.
"The past few school years have been some of the most challenging, but they are also clear reminders that nothing is more important to a child's education than support from great teachers. Dedicated educators have engaged, encouraged and empowered students so that they receive the best education possible," said Paul Mishkin, CEO of IXL Learning.
"My curriculum is based on IXL. My students complete three hours of IXL lessons per subject a week...Typically my students will complete the skills independently, however, I will frequently meet with my students on a one-to-one setting to provide feedback and assistance as needed," said Gibson.
"My students are required to complete the Real-Time Diagnostic weekly on Fridays. This helps me make sure all of their Language Arts and Math recommendations are at their level. It also helps me see their growth or dive deeper to see why they may have decreased in a skill," said Crago.
IXL Analytics provides real-time insight into student progress and helps teachers make better instructional decisions in the classroom added Bates.
The Elite 100 reside in 33 U.S. states and territories, as well as in Mexico. To view the full list of this year's Elite 100 winners, visit https://www.ixl.com/resources/.
More News from Maineville