Local Realtors are Being Invited to Learn How to Prepare for Changing Market at Free Event
Image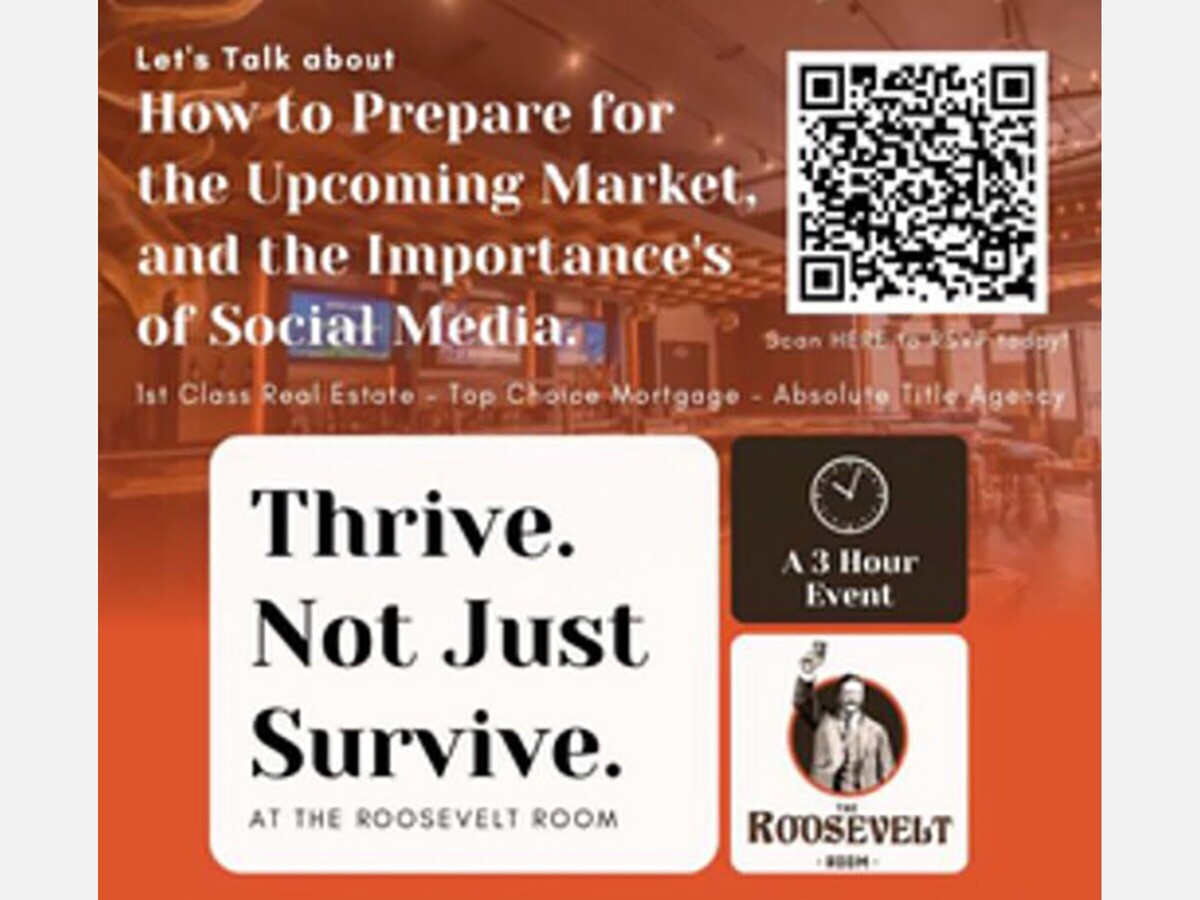 MASON, OH -- With the changing market, realtors need to know how to survive, not only for their self but for clients... and the general public as a whole.
To help real estate agents thrive in the current market and gain knowledge on how to use  social media to generate business Top Choice Mortgage, 1st Class Real Estate, and Absolute Title are putting on a FREE event for realtors.
From 5 pm till 8 pm on Thursday Sept., 8 at The Roosevelt Room  located at the Liberty Mall in West Chester, No Sleep Productions and Andy Willoughby of 1st Class Real Estate will be presenting ways to prepare for the upcoming market and the importance of social media.
The presentation will include food and two drink tickets per guest. To register visit www.eventbrite.com