A Rare Gem: Maxine A Female Orange Tabby
Image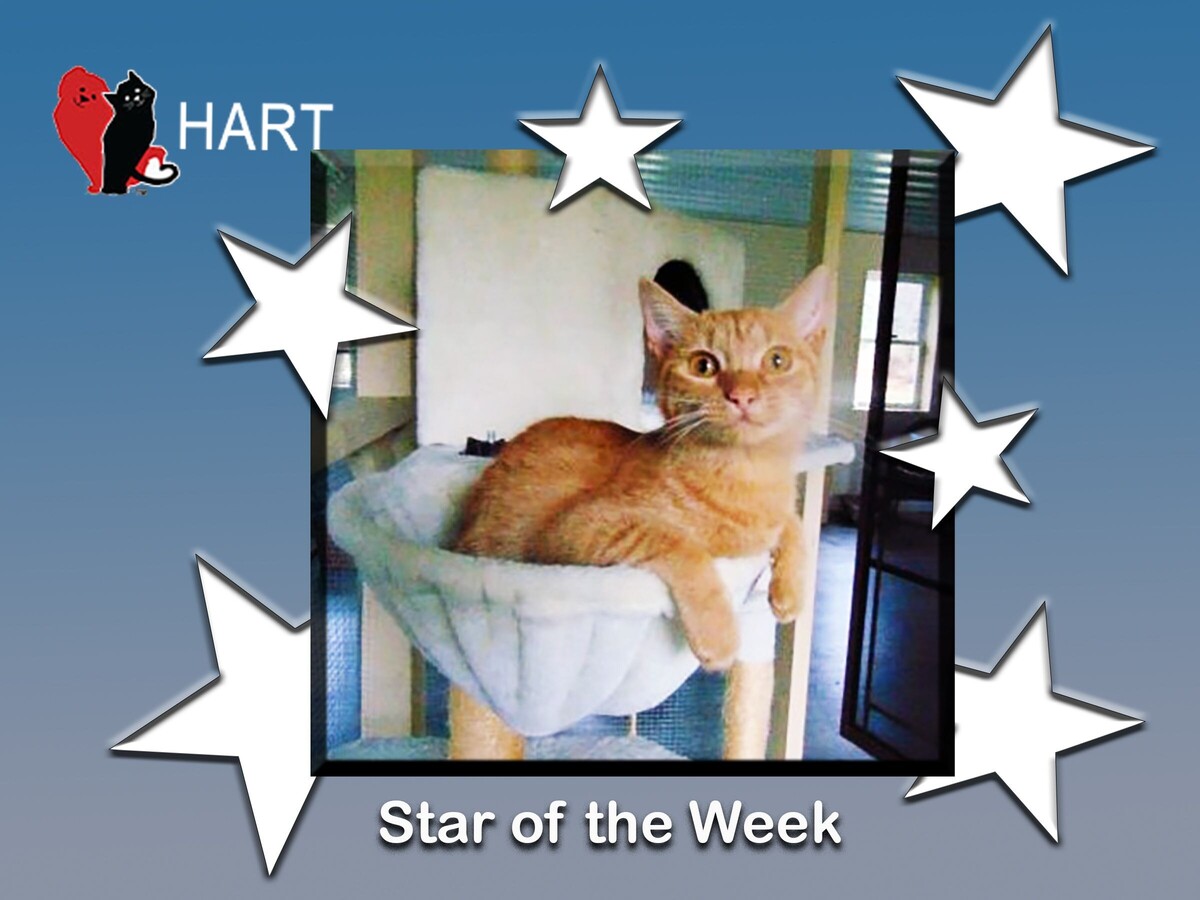 MASON, OH -- Because most orange tabbies are male, Maxine started out as ''Max".  At her first vet visit, it was discovered she is a Maxine... and it was also discovered that Maxine has a very bad heart murmur.
Her appointment with an animal cardiologist confirmed the exact condition of her heart. She has a condition called PDA and a large hole in her heart (between the left and right ventricle). Because of the hole, she cannot undergo surgery; therefore, she has not been spayed and would not survive surgery to repair the PDA, which is fixable with surgery.
The cardiologist was not comfortable guesstimating how long Maxine will live with these two conditions. Her best estimate: she probably will not live a long life.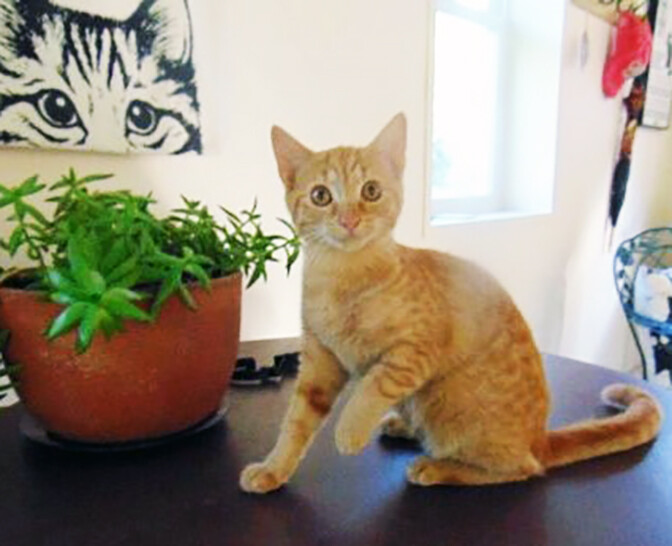 Maxine is still growing and is active and playful, though she tires a bit sooner than her fellow kittens. She is on a normal diet of dry kitten food and canned cat food. She needs a tiny pill portion (a diuretic) in her canned cat food twice a day, and she also gets an herbal liquid, which she easily ingests.
She thoroughly enjoys petting and attention. This special needs kitten needs a special person or family to give her the best life she can live!
If you are interested in any of our kitties, please complete an online cat adoption application available at www.rescueahart.org/adopt/cat-application. The application will put you in touch with a HART volunteer.

WarrenCountyPost.com is working with HART (Homeless Animal Rescue Team) in helping them with their mission, which is:

Helping them rescue homeless animals,

Saving them from euthanization, abandonment, and abuse

Placing them in forever homes.
All HART pets are fully-vetted (spayed/neutered, up-to-date on all vaccines, micro-chipped, and on heart worm and/or flea and tick preventative) at time of adoption. To help HART perform its mission, WarrenCountyPost.com will be "Spotlighting" an animal that needs a Forever Home on a weekly basis. To learn more about HART visit their website here.