EVENT AT "THE LOUNGE" TO BENEFIT HART
Image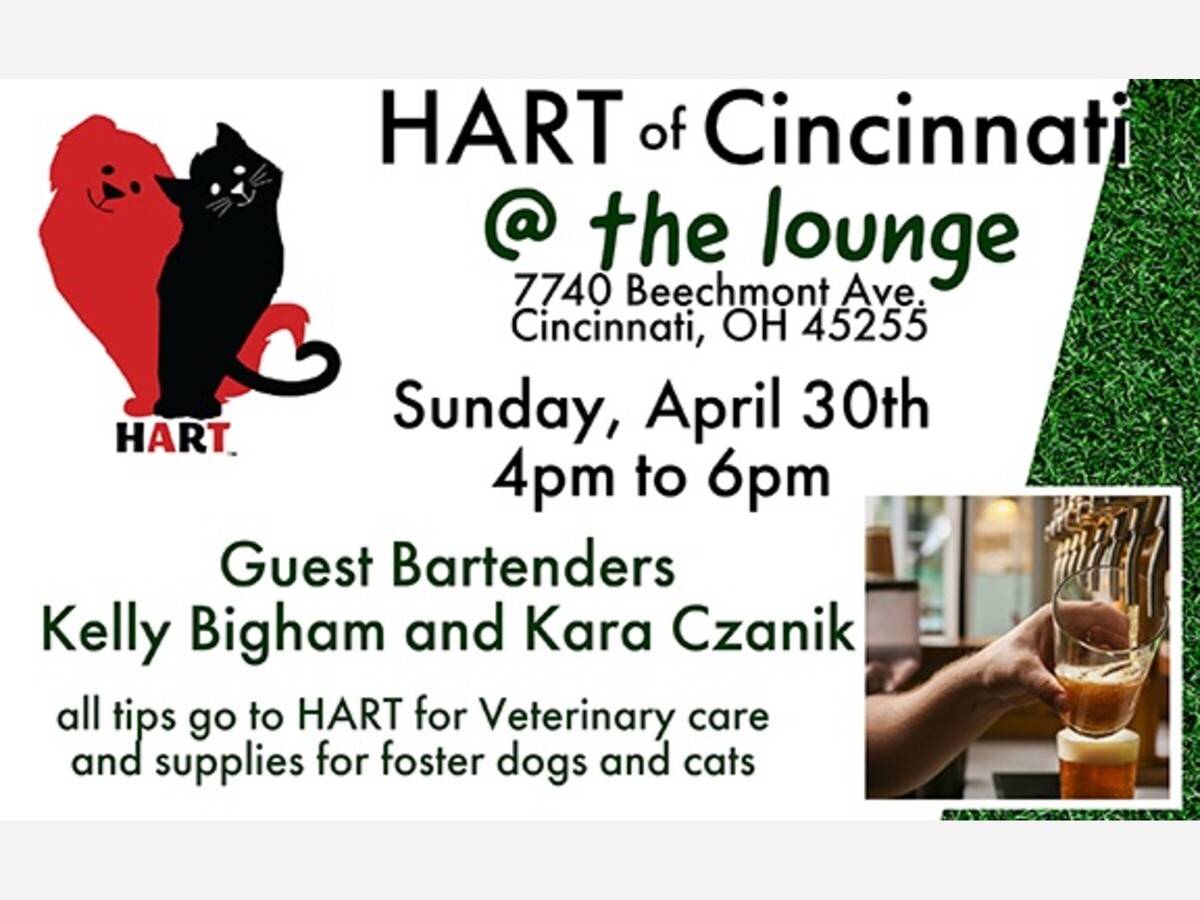 MASON, OH -- HART volunteers Kelly Bigham and Kara Czanik will serve as guest bartenders, and all tips they receive will go to HART to help cover veterinary care and supply costs for the dogs and cats awaiting adoption. HART volunteers will also be on hand with several of HART's available dogs - maybe your new, furry family member will be there! 
"We're looking forward to a fun afternoon at The Lounge and hope the community comes out to support us. We'll be holding a raffle for a nice gift basket and will have copies of HART's new cookbook available for purchase," said Rosemary Ramey, a HART volunteer who is helping coordinate the event for the non-profit rescue.
Bigham also mentioned that HART is one of the area non-profits participating in this year's Flying Pig Marathon raffle event and will be selling tickets that day. 
"Each ticket purchased is a $5 donation to HART and if your ticket is drawn as the Marathon's grand prize winner, you'll receive $5,000 and so will HART!" explained Bigham.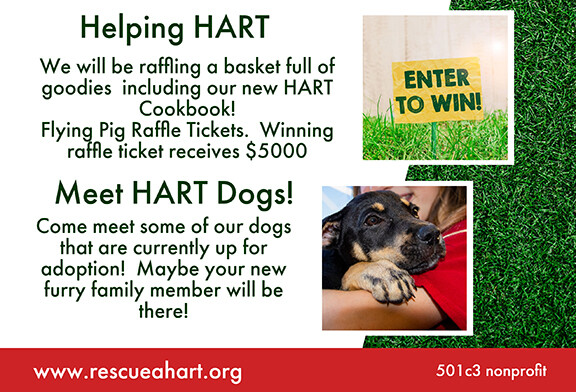 Hours for the event are 4:00-6:00 p.m. The Lounge is located at 7740 Beechmont Avenue, Cincinnati 45255. For information on available HART animals and to complete an adoption application, please visit their website: www.rescueahart.org.