A look inside: MHA tenth graders learn biology in historical perspective
Image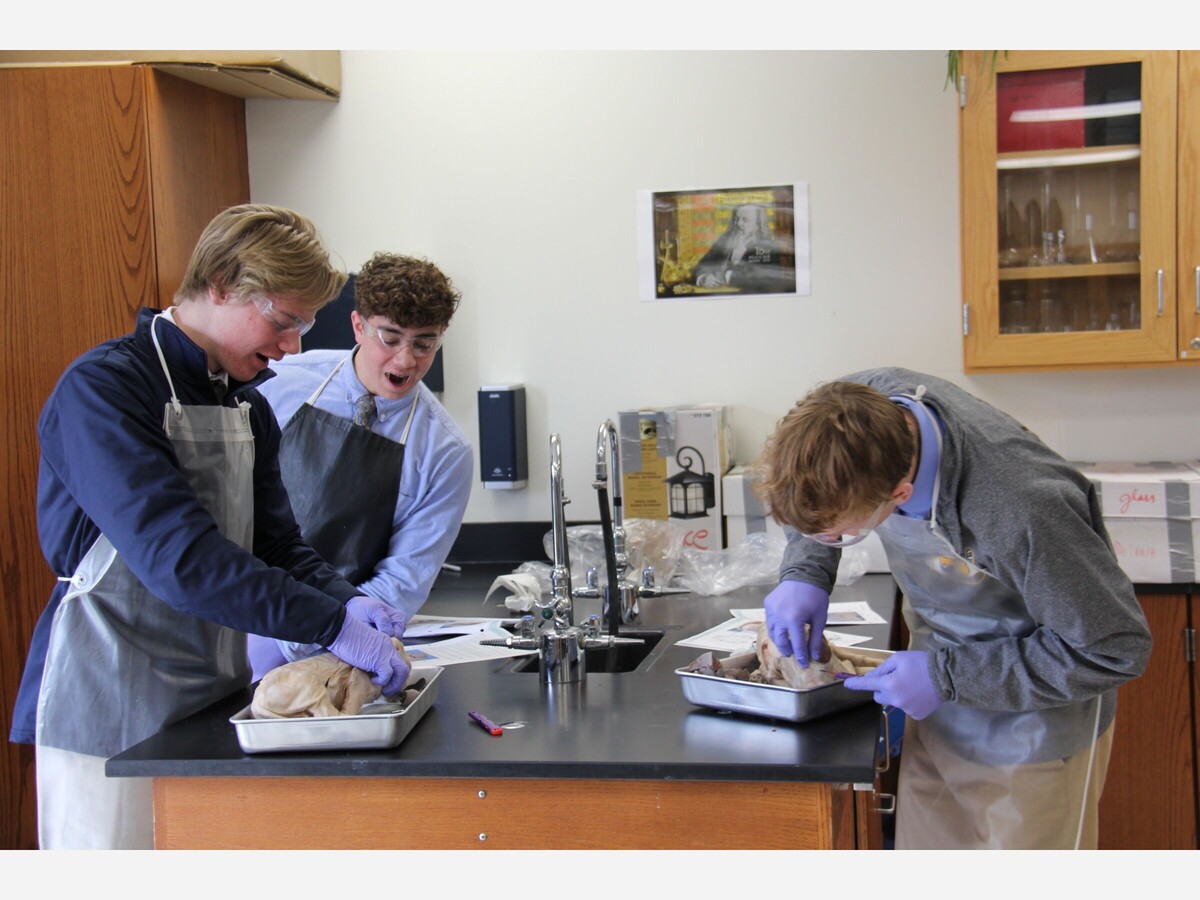 MASON, OH -- It's just past 10 a.m., and the science room smells of formaldehyde. Sophomores huddle around the lab tables with excitement and trepidation. Some students carefully approach the fetal pig, eager to learn more about its anatomical design. Others look less enthused.
The pig dissection lab is part of an intentional biology curriculum that fosters a greater cultivation of the tools of learning – observation and inductive reasoning – and teaches science in a way that helps students see the discipline in its historical perspective. The class also integrates Christian theology.
"The fetal pig dissection lab along with short demonstrations throughout the year illustrate scientific principles, processes, and concepts," teacher Mrs. Ruth Hopson said. "These increase the students' ability to apply what they learn and to see science in a more concrete form."
During the first semester, the tenth-graders were introduced to how the human body systems are integrated, how the body performs life processes, how the systems depend on each other, and how man's view of science has changed over time.
"This approach organizes the material historically. Students learn biology in the same progression as mankind – moving from what is more easily observed to more complex and abstract biological concepts. For example, before the invention of the microscope, we began with observation of what we could see," Mrs. Hopson explained. "Additionally, this progression from macro to micro naturally facilitates historical and theological discussion."
Students also maintain a science sketchbook with notes and drawings to capture their observations and reinforce the lessons.
"We do not want this to be another biology class that just fills students with facts," Mrs. Hopson said. "Instead, we want to instill awe and wonder for our amazing God."
Story and photo contributed by Lisa Knodel