Third Grade students Enjoy Book Tasting at Bestseller Bistro
Image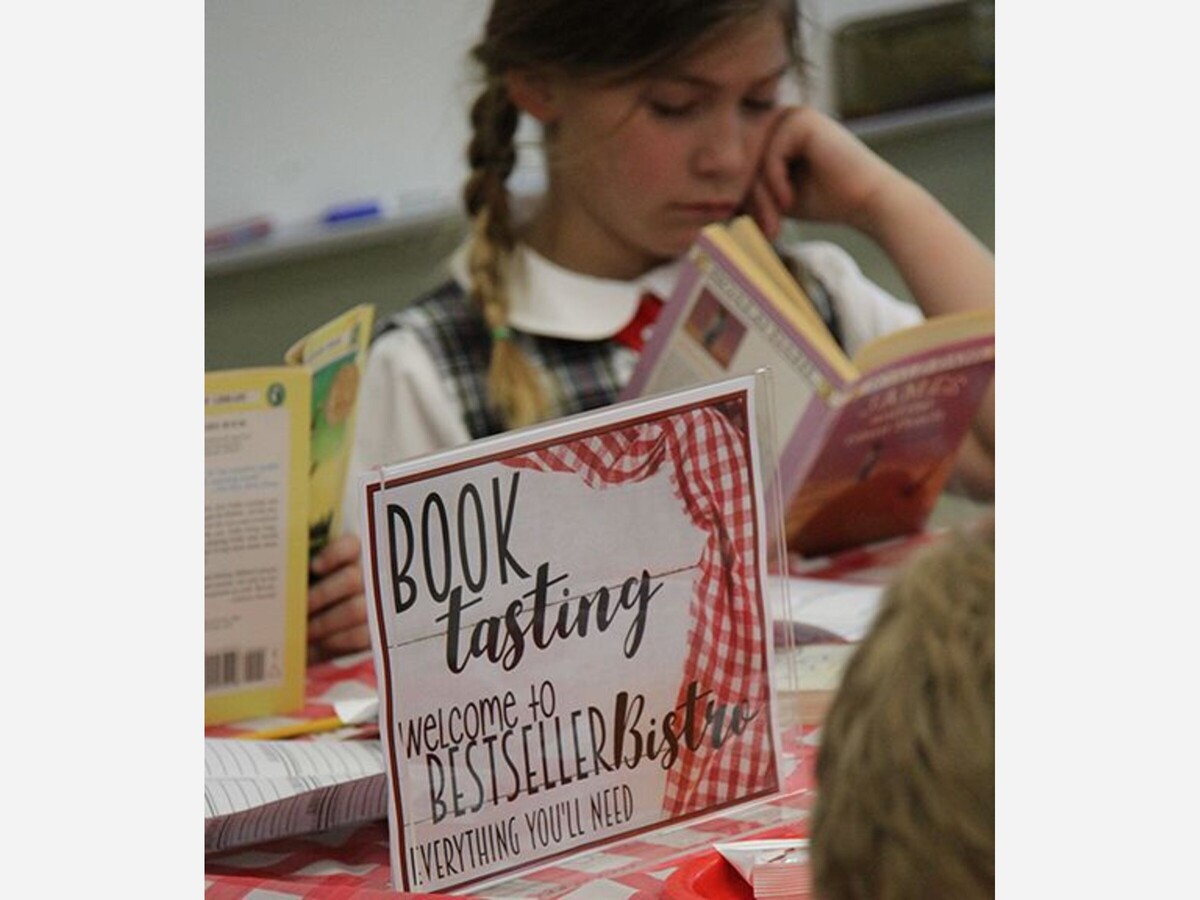 MASON, OH -- Mars Hill Academy third graders recently were treated to a special book tasting at "Bestseller Bistro."
Students enjoyed snacks while indulging in a half hour of reading time and trying snippets of books from their table. They got a "taste" of at least five different books at Bestseller Bistro, were the motto is "Come hungry for knowledge, leave full of excitement."
They journeyed into a fantasy adventure, followed along with a family narrative, and took a humorous romp with a motley crew of animal friends. At the end of the tasting, students each chose one book they'd like to continue reading at home.
The book tasting was part of a literature initiative started by third
grade teacher Traci DeBra. Throughout the year, the students were
divided into smaller reading groups and read six books together. They
discussed writer's moves, meta-narratives, and personal connections.
During the month of May, these groups were student led and met weekly.
The students decided on the number of chapters to read each week and
prepared their own discussion questions. Bestseller Bistro was the
finishing touch for book club.
"All their pondering this year has truly paid off in developing skilled readers and deep thinkers," DeBra said.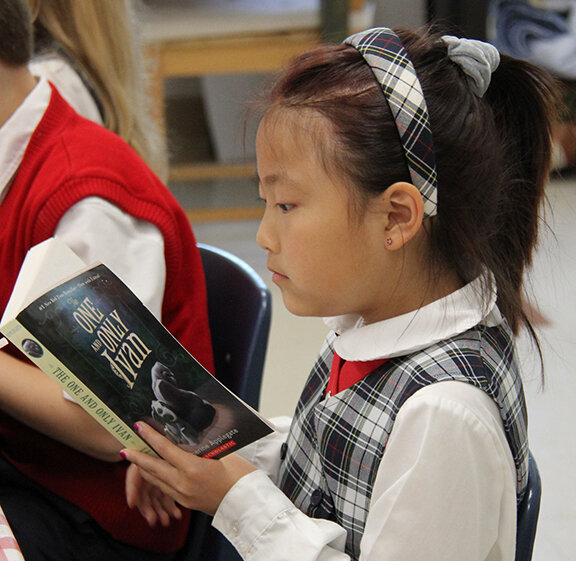 Photos courtesy of Lisa Knodel Marketing & Communications Director Mars Hill Academy