Wine, Chocolate and Great Weather Made Downtown Middletown a Happening Place Saturday Afternoon
Image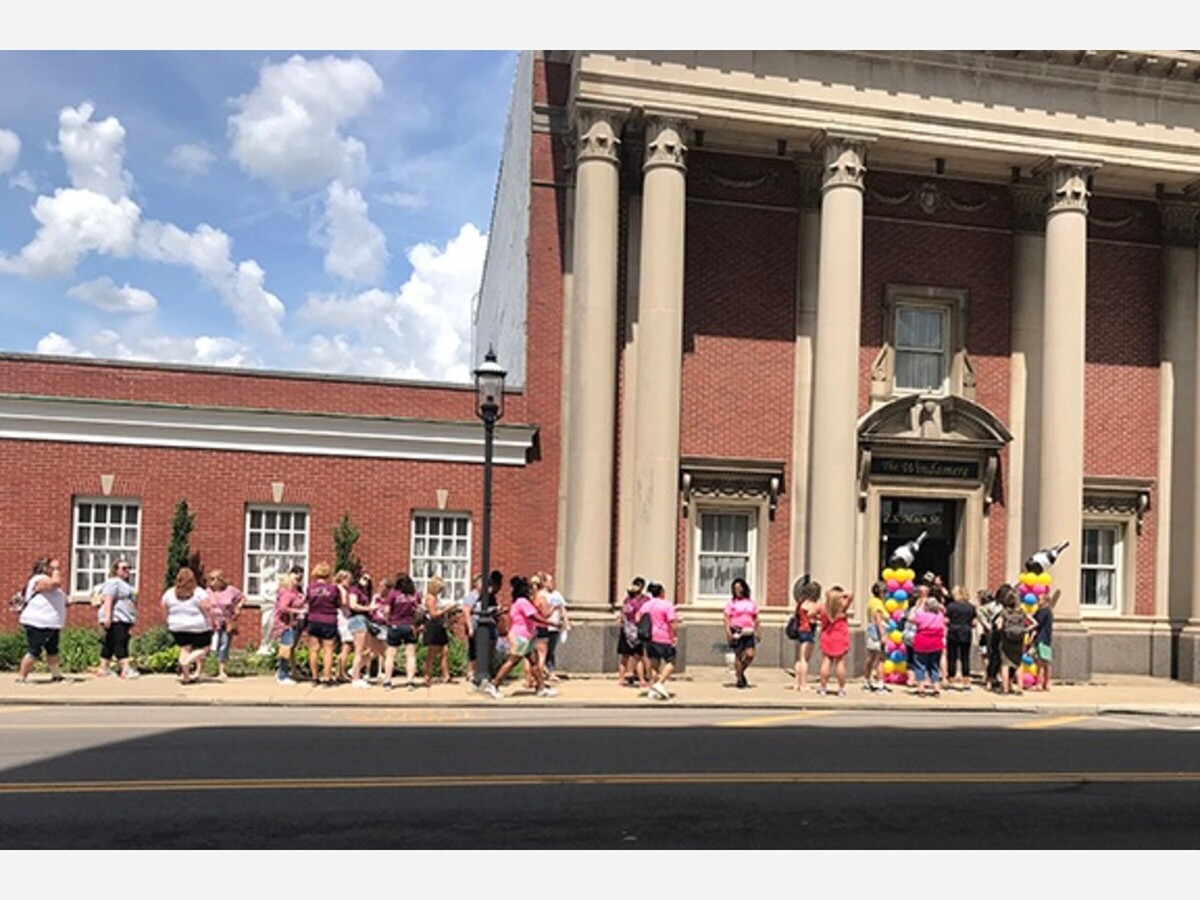 MIDDLETOWN, OH -- It turned out to be a wonderful sunny summer day for the ladies in south western Ohio who like wine and chocolate.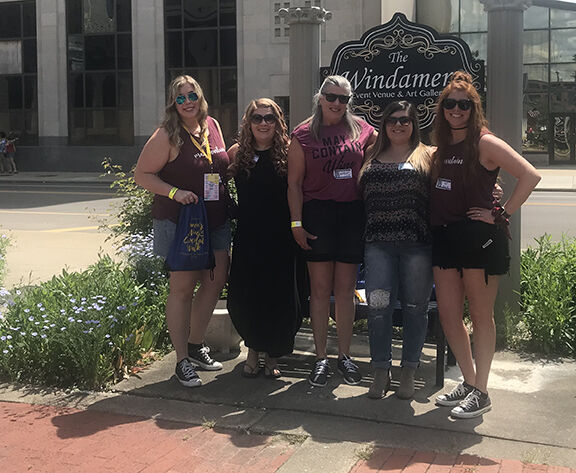 Downton Middletown held its 9th Annual Women's Wine and Chocolate Walk. The event helps local downtown merchants market their shops while woman 21 and older enjoy time together drinking wine, eating chocolates and shopping the local vendors.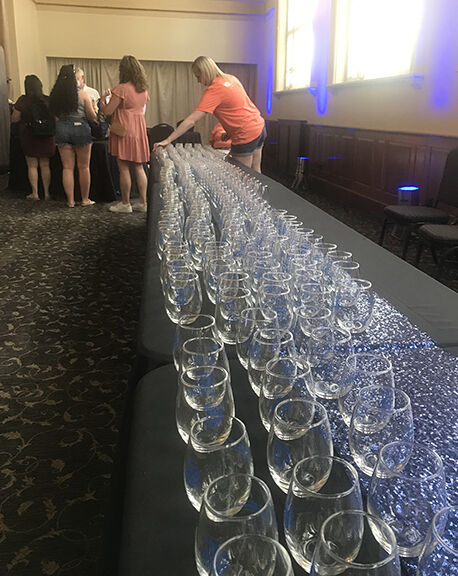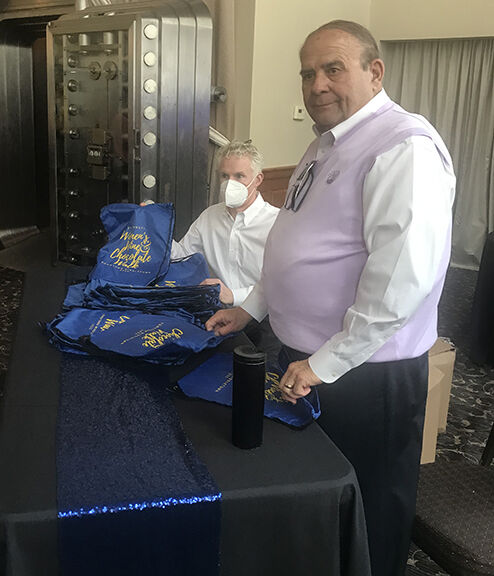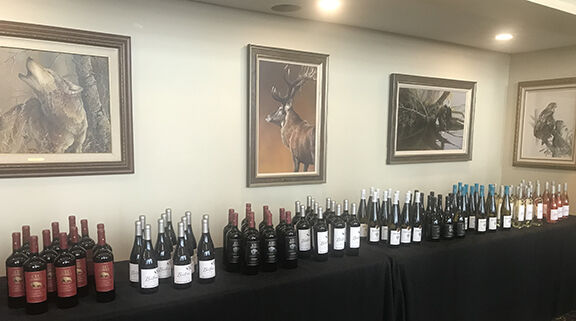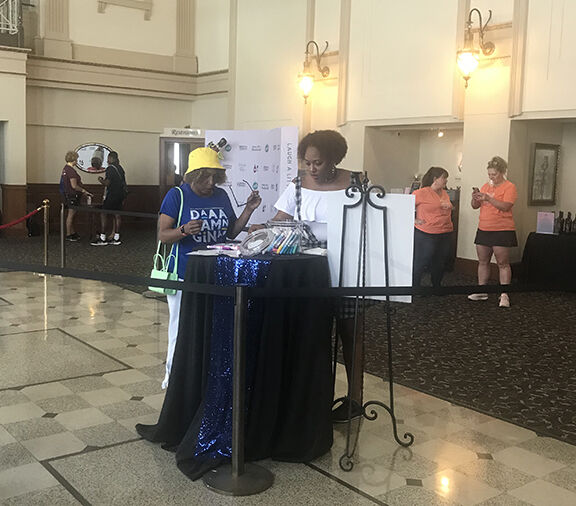 While some who came were "regulars".... knowing the drill and wearing matching shirts, others were new explaining that even though this was their first time, they were coming back next year.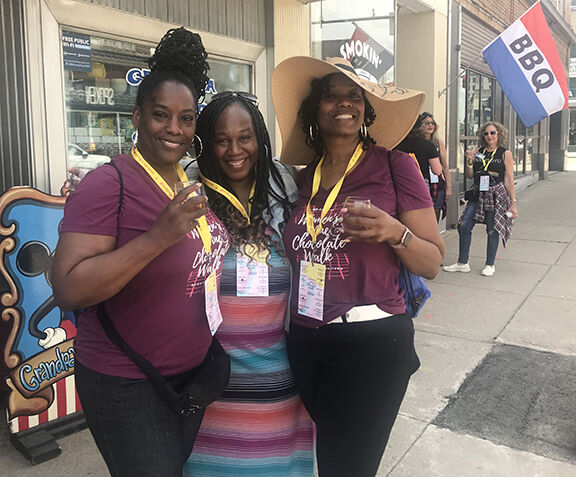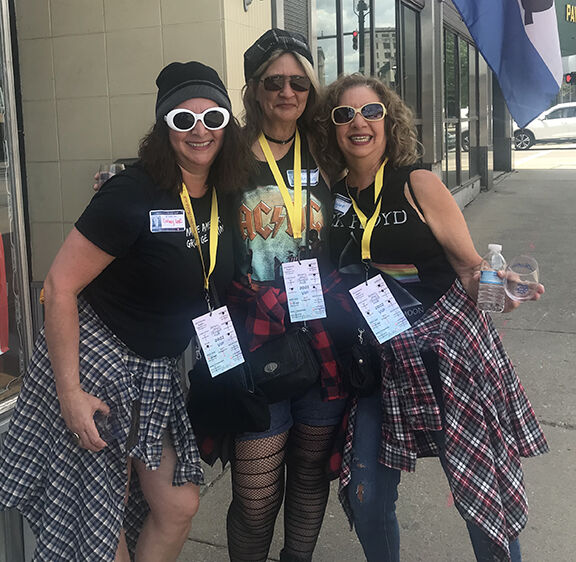 Groups of women who had made Middletown's Women Wine and Chocolate Walk a tradition were easily spotted as they walked the streets with matching shirts.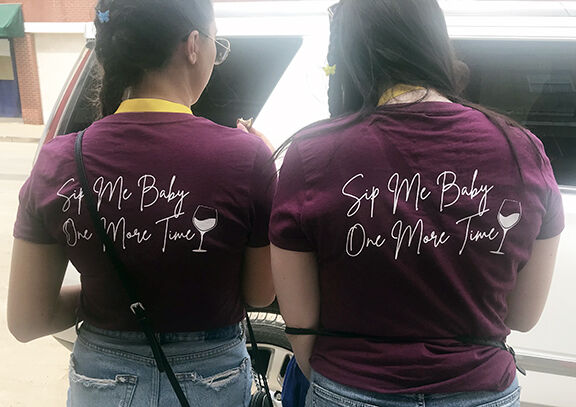 The event, which was created to showcase Downtown Middletown, has grown in to an annual event that has ladies creating t-shirts and planning parties to return "next" year. 
"Oh, we will be back!" said one happy wine drinker who was new to the annual event.
"I haven't missed one yet... even when it rained. I came and had a blast," said another.
Businesses, community groups, husbands and friends helped make the event possible by stepping in and being the wine pourers at the 10 different wine spots, which included the businesses of ...
Digital Visuals
Connections
PAC
BNW
White Dog
Grandpa Joe's
Central Pastry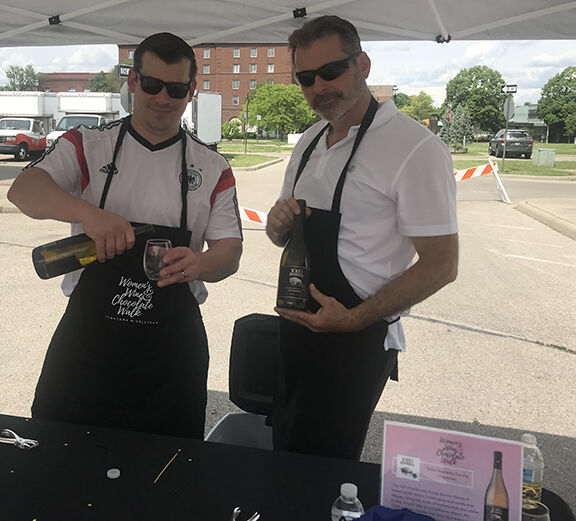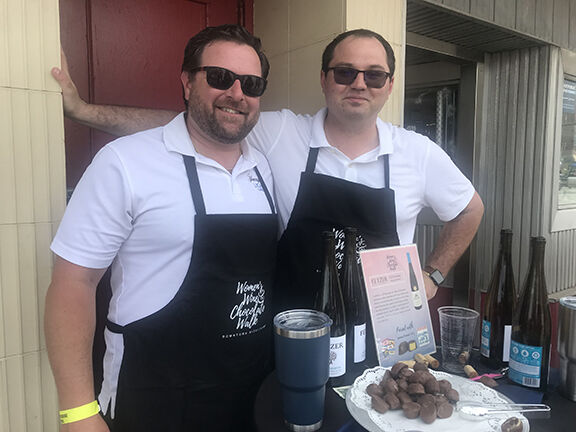 The chocolate stops were:
Swire Inn
Sorg Theater
Pendlton (PAC)
MZ Jades
Spoken Bicycles
Grandpa Joe's Candy Shop
Digital Visuals
White Dog Distilling Company
Central Pastry
BMW Motorcycles of Greater Cincinnati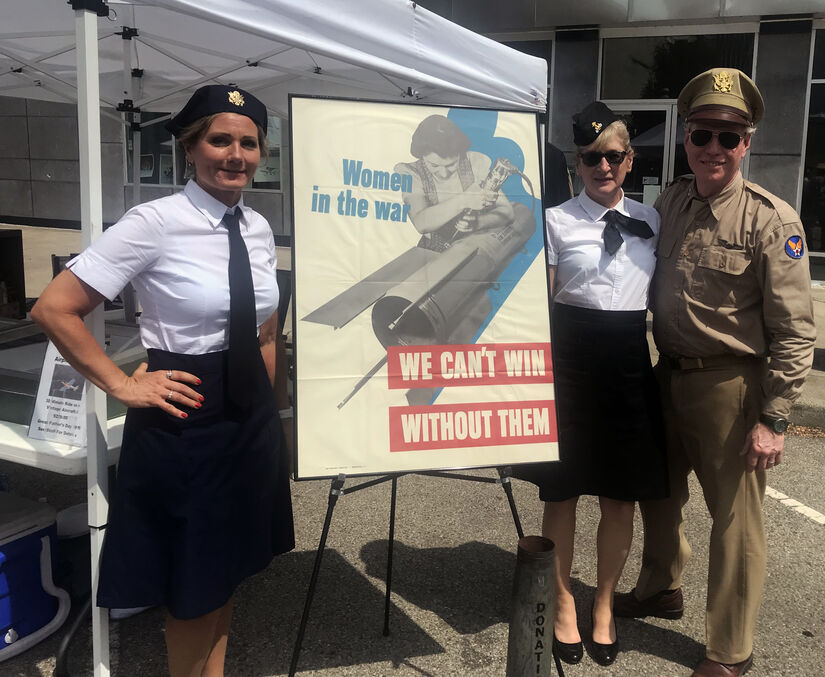 To keep in touch with more events happening in Downtown Middletown visit its Facebook page at https://www.facebook.com/CityOfMiddletownOH.