Image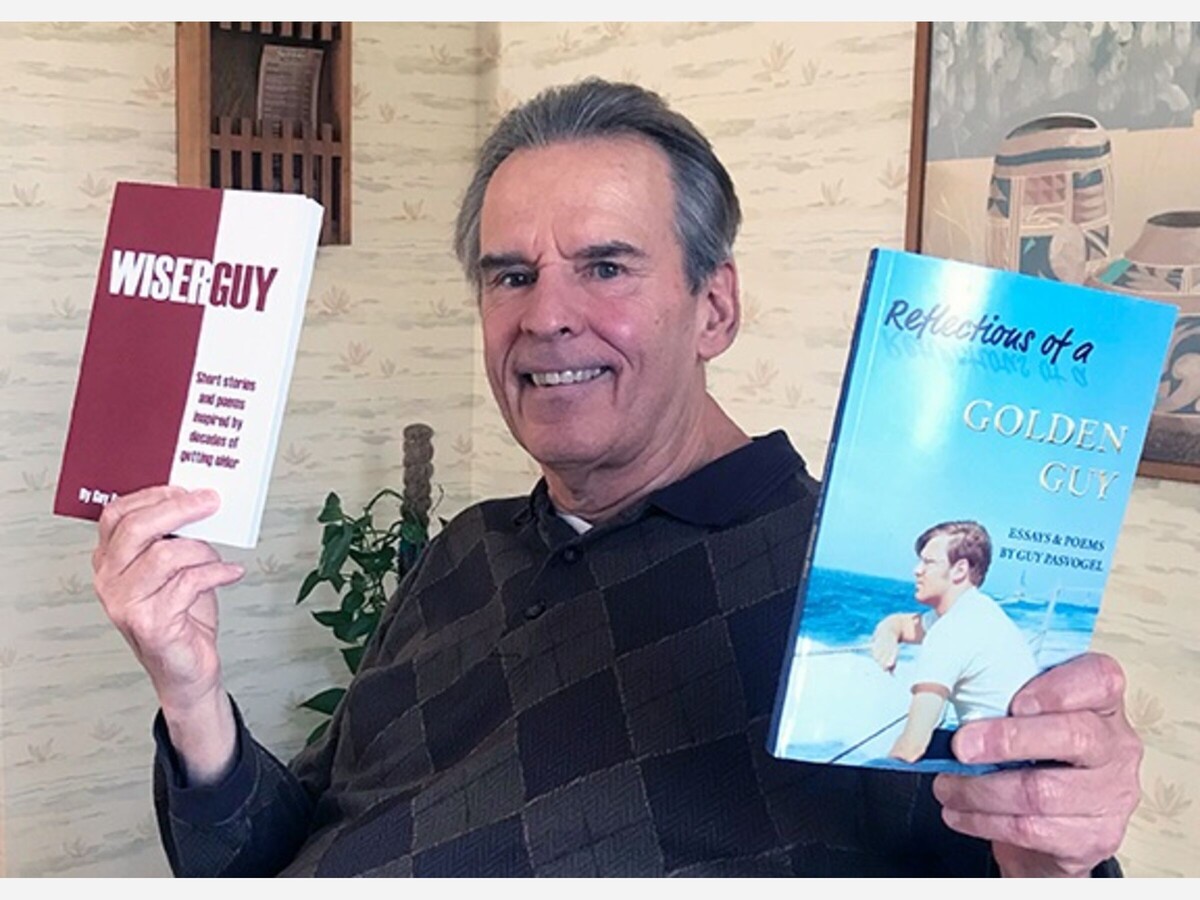 SPRINGBORO, OH -- As I write this, it has been exactly three weeks since the Kansas City Chiefs defeated the Philadelphia Eagles on February 12th in Super Bowl LVII. I am sure many of you watched the game at a local watering hole or Super Bowl party. You might have drunk a few too many adult beverages and woke up with a giant hangover on Monday, the 13th.
Not me. I chose instead to spend a quiet sober Sunday at home and totally thumb my nose up at the NFL by not watching. No, I am not a "teetotaler," nor am I against football. I am an avid Cincinnati Bengals fan who has attended two Super Bowls in person to see my Bengals lose to the 49'ers, once in 1982 and again in 1989. 
Back then I could party with the best of them. 
Tickets, then, were affordable to attend the big game. I paid $40 for a Super Bowl ticket at the Pontiac Silverdome in 1982 and $100 to attend Super Bowl XXIII in Miami. Believe me, tailgate parties were a lot more fun in Florida than in Detroit, Michigan! 
In last year's Super Bowl (Bengals vs. LA Rams) I witnessed (not in person) what was my first inclination that the NFL is rigged. I saw victory snatched away from the Bengals by a phantom holding call on linebacker Logan Wilson, giving the LA Rams a first down at the 5 yard line. I have watched that play at least 20 times since then and saw no foul. 
This year in the AFC title game, the KC Chiefs set up their game winning field goal on a punt runback that saw not one but two blocks in the back ignored by the refs. On the final play before the winning field goal, two holding calls were ignored but a penalty (legitimate) was called on Joseph Ossai of the Bengals hitting Patrick Mahomes out of bounds. 
Kick good, game over. 
You might call me sour grapes about these outcomes, but I watched the highlights of Super Bowl LVII on February 13th (without a hangover OR a bias, I might add) and I saw another questionable call of defensive holding on James Bradberry of the Eagles that essentially gave the game to the Kansas City Chiefs. 
Is it not a shame that such a well played game should be decided by yet another yellow flag by the officials?
Here is my take on the way the script was written well before to determine the outcome. Call me a conspiracy theorist but here it goes… 
First off, legalized betting is now allowed in Ohio and in many other states. Sports betting sites have sprung up everywhere. Sites like FanDuel, Caesars, DraftKings, and BetMGM are sportsbook companies quite willing to take your money. 
The House ALWAYS wins. Wouldn't it be easy to control the point spread to their advantage (yellow flag, missed extra point, injuries)? Follow the money… 
Tom Brady, the Golden Boy of the NFL for the last fifteen years is retiring. Rob Gronkowski (Gronk), his favorite tight end receiver hung up his cleats last year and is doing commercials to promote his image (and the NFL).
Now, the NFL needs a new hero to grab the baton. 
That chosen hero is Patrick Mahomes. You have seen him on TV ads promoting State Farm Insurance all football season. He is the new household name (Aaron Rodgers was dumped from State Farm commercials when he would not take the vax).
Is it not a coincidence that the Super Bowl this year was played in State Farm Stadium? The stage was set…it also so happened that the Kelce brothers, Travis and Jason, would be playing each other on opposing teams. What a script!
Meanwhile, Mahomes's trophy wife Brittany Mahomes is auditioning for "The Real Housewives of Kansas City'' by facebooking every event in the last three weeks (her husband guzzling beer at the victory parade, courtside attendance at a Dallas Mavericks game and a Hollywood type birthday party for their infant daughter). 
She is promoting the Barbicore fashion trend by wearing hot pink outfits at her sightings. Her hubby Patrick has appeared on Jimmy Kimmel live and favorite receiver Travis Kelce is about to host Saturday Night Live…hmmm. 
Brother Jackson Mahomes, not to be outdone, has been accused of assault by a Kansas City waiter and owner of a restaurant. On February 25th, the 22 year old allegedly pushed a waiter multiple times and then forcibly kissed the female owner of the restaurant in her office (it is all on tape). He has lawyered up, so stay tuned…
These episodes the last three weeks make the fake WWE (World Wrestling Entertainment) look like Romper Room in a roped in playpen (yes, there are still a few people out there that believe that the WWE is legit).
On February 13th, I was really hoping to put the NFL soap opera to bed for nine months and look forward to Reds opening day on March 30th. What I have experienced the last three weeks is a Super Bowl hangover that is lasting a lot longer than a few too many adult beverages could ever muster.
What I am NOT looking forward to is a ten year hangover of Patrick, Jackson and Brittany Mahomes ad nauseam. Don't get me wrong, Mahomes is a great quarterback and can manage the KC offense like no other. However, it is pretty obvious who is calling the plays at home. Good luck with that.
I find it refreshing that we Bengal fans have Joe Burrow as our quarterback. He is all about winning. No flashy image, no commercials on TV promoting his and the NFL's image. He has a girlfriend, but she chooses to stay in the shadows and not promote HER image. His parents seem to be down to earth (Dad ex-coach) and can be seen tailgating with the rest of us fans at home games. Very midwestern down to earth.
Writing this has helped me immensely to get over my 3 week Super Bowl hangover. I still love my Bengals! The NFL? Not so much.
More News from Springboro