Barks at The Barrell Happening This Saturday
Image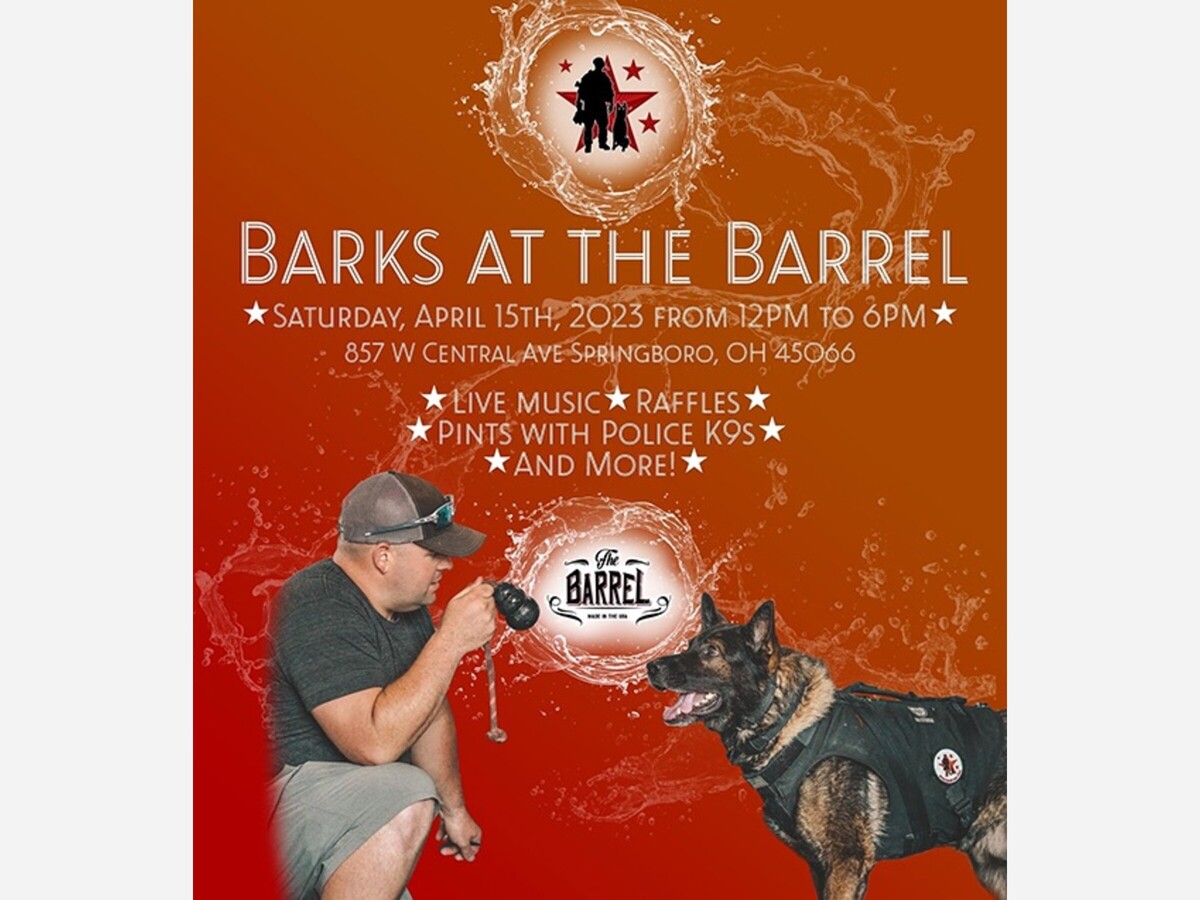 SPRINGBORO, OH -- This Saturday is your chance to do something special for man's bestfriend, head to Barks at The Barrel in Springboro.  
"This will be the 2nd annual Barks at the Barrel," said owner Dawn Roskovich who is sponsoring the all day fundraiser to help raise money for Spike's K9 — an organization that "aspires to ensure every K9 receives exactly what they need."
"Money raised that day will go to help purchase ballistic vest, protective equipment, medical cost assistance, or top-of-the-line training programs and equipment for the K9's that serve our police, our military and actually us when it comes to search and rescue efforts," Roskovich explained.
The non-profit organization was founded by James Hatch, a retired Special Warfare Operator, who was a K9 handler. And, on several deployments, his life was spared by the work of a K9. It was Spike, a K9, that assisted if not saved him several times that the organization is named.  
In Hatch's book "Touching the Dragon" he shares the story how Spike, a truly memorable K9, lost his life after  a bullet meant for an insurgent, went through the insurgent and into Spike... taking the K9's life. Then, on his last deployment, the night he was crictally wounded, K9 Remco lost is life while saving him.
From that point on, Hatch tells how he decided to give his life to training and the care and preservation of working dogs.
There's significant and essential cost along with time invested into a K9's training and conditioning to ensure the K9 is an asset to their team, as well as, to reduce risk of harm to themselves and others when working. Roskovich, who is a dog lover herself and loves her country, wanted to find away to help. So, she decided to sponsor the annual event Barks at The Barrel where 10% of all sales that day will go straight to the dogs.
Along with the great food and drinks, there will be auctions, raffles, K9 demos and live music by:
1 to 1:45 Tyler VanB
2 to 2:45 9Eight Central
3 to 3:45 Mike & Tiffany
4 to 4:45 Shane DeMoss
5 to 5:45 Benny Bodine
6 to 8 4Low
The Barrel is located at 857 W. Central Ave. in Springboro. For more information visit the Barrel FB Page
More News from Springboro