Who's Playing Out Brought To You By Hall Around Town Radio
Image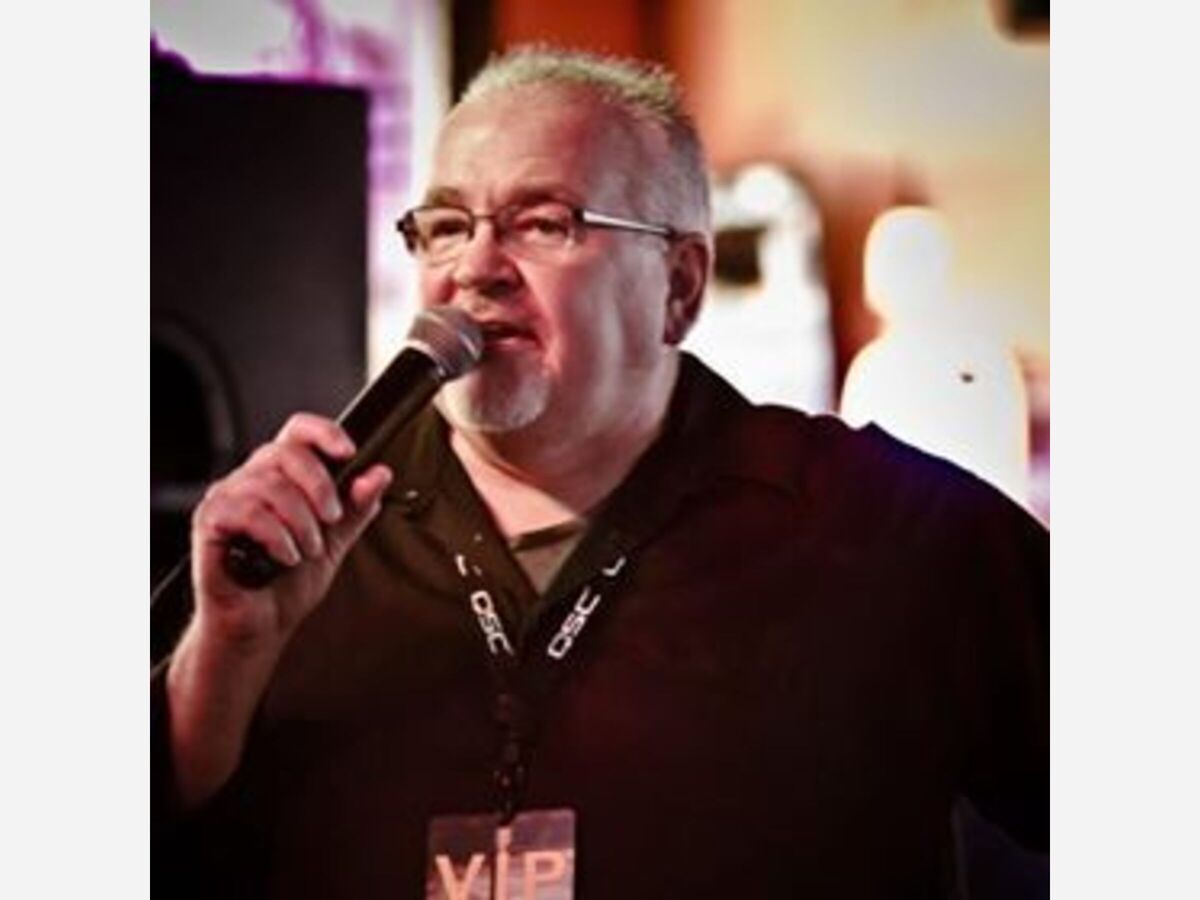 Who's Playing Out for Thursday, July 15, 2021
Brought to you by Scott from "Hall Around Town Radio"
A little live music can turn an ordinary day into a memorable experience. The area's top musicians take center stage at some of the tri-states best restaurants and nightspots, bringing live music to our region nearly every night of the week. Make your first stop here weekly to find out "Who's Playing Out" at one of our live local music venues.
Bands and solos brought to you by our friends at Froggy's in Monroe, Ohio and Hall Around Town Radio (follow us on Facebook)
Froggy's in Monroe
Fri 9-1 Hot Cargo
Sat 9-1 Social Chemist
Tue- 6-9 Jacob William
Wed- 6-p Second Helping 8p- Karaoke with Dj Songz
Online seating reservations / tickets at www.gotofroggys.com
Mr. Boro's Tavern Springboro.
Wednesdays – Queen of Hearts Drawing 107K No Winner
Thursday – Beauty and the Beast 7pm
Friday No Refunds Band 8 to 11
Saturday – 9Eight Central 8pm
Sunday – 4Reel 2 to 5
The Belle & The Bear (Montgomery)
Thursday Jam featuring the area's best musicians 7:30 pm
Friday – Stoney Doperella 8pm
Saturday – 4 Reel 8pm
Sunday Strumday
Tuesday – Jamie Combs
Little River Bar and Grill (Oregonia)
Thursday DJ Songz
Friday with Bryan Scott – Bike Night 6pm
Saturday Sarah Sugar at 7pm
Lebanon Grand Opry House
Saturday – Stage and Dinner Show with Jessie Lynn and the TNT Band, Scott Luck and Sean Poole 6pm
The Blue Note Harrison
Friday – The Iron Maidens, Flatline and Sweet Sister Mercy
Saturday – Bad Habit doors at 5:30
Pohlman Lanes & Scott's Bar & Grill (Hamilton Ohio)
Family Entertainment Complex 954 Pyramid Hill Blvd., Hamilton Ohio
Thursday Karaoke with DJ Nick 7 PM to 11 PM
Friday 07/16/2021 7pm to 11pm Bladerdash Outside on the RiverStage
Saturday 07/17/2021 Michelle Robinson Band Outside On The RiverStage
Wednesday Live music from the Standard Country Time Band 1 to3 PM
Heathers
Thursday Route 88 Unplugged at 6:30pm
Friday The Inturns 7pm
Saturday Short of Stable 7pm
Tuesday Acoustic Music 6:30
Wednesday "Name That Tune" Trivia with Scott 7pm
Soft Rock Café
Karaoke Friday and Saturday 7pm
Scotty Long / DJ Songz
Thurs- Little River Bar and Grill- Karaoke Party
Tuesday The Barrel Karaoke 7pm
Wednesday Froggys Karaoke
Scott Hall – Hall Around Town Radio
Tuesday Trivia at Mr. Boros Tavern 7pm
Wednesday "Name That Tune" Trivia at Heathers 7pm
Thursday at the Belle & Bear Open Jam
Bands, Solos and Duos
Cody Doench
Wednesday – Host Open Mic Night at the Stable in Eaton 7 to 10
Acoustic Blue Band –
Thursday Ann & Mike - Par's Place - Thursday 6:30 - Fairfield, Ohio
The Sonny Moorman Group
Saturday the 17th The pike bar and grill, Springfield Pike Ohio 8 - 12
Monday open jam at McCauly's Pub in Sharonville 7 to 11
DAT Band
Friday 7/16 Dat Band headlines the city of Lebanon's 3rd Friday on Mulberry St.
Event starts at 5pm with Lakewood followed by Sam Dearie at 6:30 and DB 8-11.
Kevin Cooper
7/18 3:30-5:30pm: solo/acoustic at Belle & Bear Strumday Sunday
Mon 7/19 6-10pm playing backup at Kevin Fox's 40th anniv. show-MVP in Silverton
Michelle Robinson Band:
Thurs: Thursdays in the Park at Austin Landing 6:30-9:30
Fri: Opening for Phil Vassar at Riverfront Live 7PM
Sat: Pohlman Lanes 7-11
Tori Faith
Sunday 7/18 ~ Squeaky Squirrel (Taylor Mill) ~ 6-9 pm
ReDD
Saturday 7/17 @ Borderline - ReDD playing 8-10pm, opening for The (new) Carey Hunley Band (all 90's nostalgia jams!) 10-2am
Amy Newhart
Fri-Acoustic-7/16 -The Pour House-Centerville 9-12
Sat-Full Band-7/17-Miami Valley Gaming/Tracy Byrd 5-6:30
Sun- Acoustic 7/18-Behm's landing-Celina,OH 2-5
Doctor Reverend
Saturday at The Florence Y'alls Stadium 7/17 9:00 ( after the game )
Thom Stephenson
Friday-ZaaZoo @ Wiedemanns Fine Beer 7pm
Saturday St. Cecelia's Festival in Oakley with Gee your band Smells Terrific 8pm Sunday @ Little Miami Brewing Co. Solo 4pm....Thanks Scott!!!!
Brian Gilliam
Wed 7/21 11:30AM-1PM Brian Gilliam with Red Idle Rejects duo at Courthouse Square downtown Dayton
Audio Graffiti
Saturday 7/17 - private party
Wednesday 7/21- Mr Ed's Put in Bay, oh (1-5 and 9-1)
Chad Applegate
Saturday July 17th Chad Applegate solo at Gustos in Crest Hill IL (Chicago). 9 til 1
Shawn Bell and Blowin The Damn Fuses
Sat July 17th Grub Pub in Hamilton Ohio 9 to 1
Until Rust
Thursday 7/15 The Rusty Taco Beavercreek, Oh 8-11
Friday Until Rust & Heath Bowling 7/16 Franklin, Ohio Private Show 8-12
Saturday 7/17 Romer's Bar & Grille Bellbrook, Oh 8-11
Shane deMoss (Solo)
Wednesday 7/21 Milano's Miamisburg, Oh 7-10
Rise II Reign Band
Fri 7/16 Doors at 6pm Show 7pm Thompson House w/ Smile Empty Soul Newport, KY
Sat 7/17 9pm to 1am Wings Sports Bar Vandalia, Ohio
Mon 7/19 Rise II Reign Duo 6pm to 9pm Joey's Roadhouse Cincinnati, Ohio
Tues 7/20 Rise II Reign Duo 6:30pm to 9:30pm Heather's Café Springboro, Ohio
Wed 7/21 Rise II Reign Duo 7pm - 10pm The Belle & The Bear Cincinnati, Ohio
LoveBomb
Friday opening for Blues Traveler JD Legends Franklin, Oh 7-11.
Linus Tate
Friday July 16th One More Bar & Grill Bright, IN 8PM
Saturday July 17th Smoke Justis Covington, KY 7PM
Alex Poteet
Sunday July 18th The Belle and The Bear Strumday Sunday 1PM
Billy Brown
Thursday July 22 at 7:30pm - Big Ash Brewing in Cincinnati OH
Route 88 Unplugged
Thursday at Heather's 630-930 Springboro, OH
The HomeGrown Band
Saturday - Little York Tavern 8-12
Shifted Fate
Saturday, July 17th 9-1 The Sherman's Bier Hall Batesville, In.
Wesley Green Acoustic
Friday, 16 July Monkey Bar. 1-5pm
Saturday, 17 July Mr. Boro's w/9eight Central 7-10pm
Don't Tell Steve
Saturday Kreimers Bier Haus 7-11
Short of Stable
Friday 7/16 Acoustic @ Misery&Jen 8-12
Saturday 7/17 Heather's 7-11
The Weekend Effect
Saturday - Froggy's at the lake Saturday July 17th 7:30 -11:30
Matthew Allen
Fri 7-16 Lucky Star Brewery 8-11pm
Sat 7-17 AJ's Franklin Tavern 8-11pm
Spungewurthy
Saturday July 17th Kingspoint Pub 9pm-1am
Last Call acoustic trio
Thursday July 15th Bargos 6 to 10
David Thornton
Thursday, 7/15 7:00-10 (Hosting) Acoustic open mic The White Dog Distilling Co Middletown, Oh
Saturday, 7/17 7:00-9 The Swire Inn Middletown, Oh
Heath Bowling
Thursday 7/15 Beauty and the Beast Mr Boro's 7-10p Springboro, OH
Friday 7/16 Private Party W/ Until Rust 8-12p Franklin, OH
Saturday 7/17 Shadows Pub 8-11p Fairborn, OH
Tuesday 7/20 Open Mic 8-11p Franklin Tavern Franklin, OH
Wednesday 7/21 Fairfield Pub 8-11p Fairfield, OH
Jordan Wood
Friday 7/16 Queen City Harley Davidson - Full Band Bike Night 6-10p Fairfield, OH
Saturday 7/17 Private Party Wilmington, OH
Monday 7/19 Misery & Jens Open Jam 8pm - ? Hamilton, OH
Thursday 7/22 Land of Illusions - Bike Night 7pm - 10pm Middletown, OH
Seiter Haus
Friday at Maiden City Brewing Co.
Saturday at The Squeaky Squirrel
Deadwood Alley
Friday night at Setters Sand Volleyball..
Crown Watts
Saturday at Rick's Tavern
The SunBurners
Friday at the Shott amphitheater at Yeatman's Cove Friday 7-9,
Saturday Duo at Pirates Cove 1-5,
Sunday Latitudes Coney Island 2-5!
Vinyl Countdown
Saturday at the Newport Italianfest on from 8-11 PM.
https://www.facebook.com/vinylcountdowncincy/
If you would like to have your musical act featured on our weekly podcast or in Warren County On-Line News contact us @Hall Around Town Radio on Facebook! For additional Band information follow our daily Facebook "Live at Five" program @Hall Around Town Radio