Who's Playing Out Brought To You By Hall Around Town Radio
Image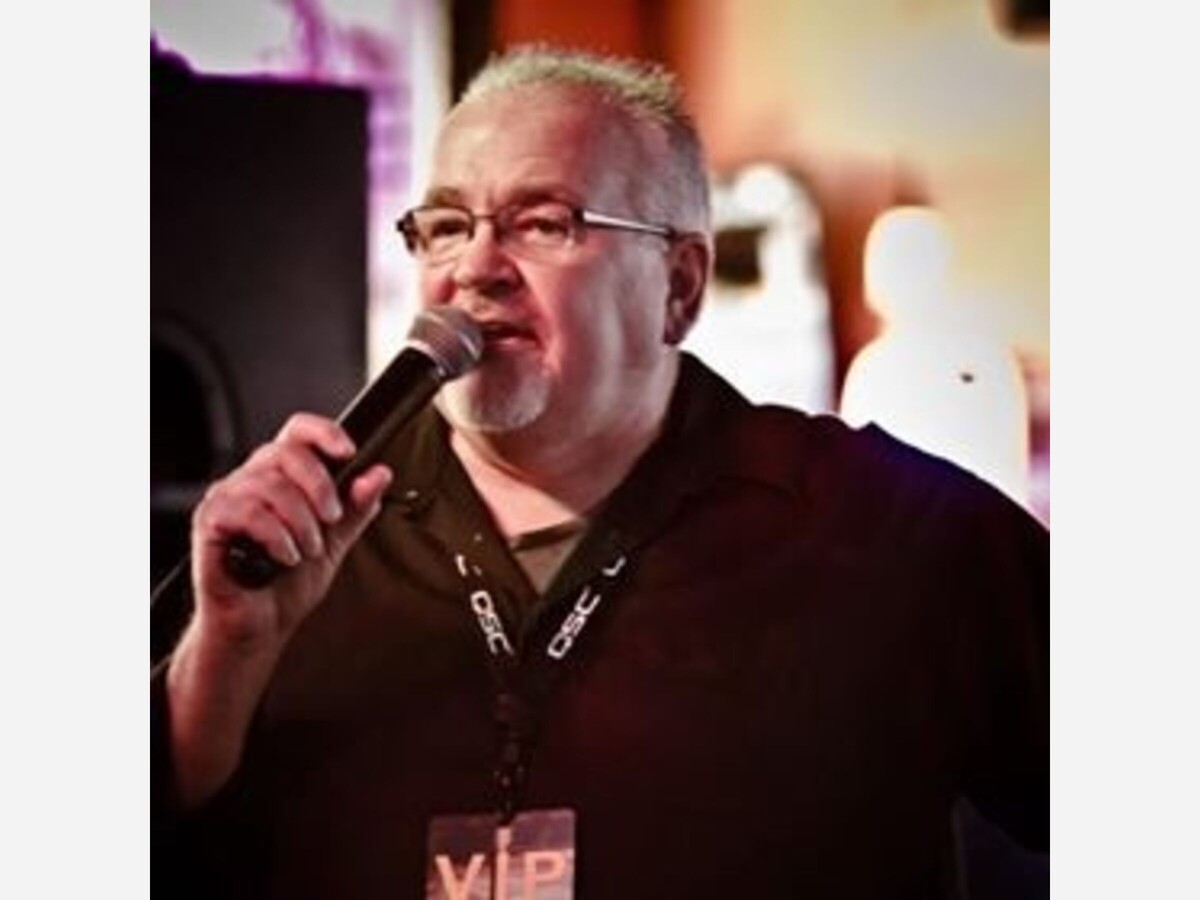 Brought to you by Scott from "Hall Around Town Radio"

A little live music can turn an ordinary day into a memorable experience. The area's top musicians take center stage at some of the tri-states best restaurants and nightspots, bringing live music to our region nearly every night of the week. Make your first stop here weekly to find out "Who's Playing Out" at one of our live local music venues.
Bands and solos brought to you by our friends at Froggy's in Monroe, Ohio and Hall Around Town Radio (follow us on Facebook)
Froggy's in Monroe – Sponsor of our Thursday LIVE show on Facebook Now open at 11am daily.
Friday- 4-7 Happy Hour acoustics return with Joe Jordan
Friday at 9pm- Social Chemists Christmas Party
Saturday - 9p Miss Jaque' Christmas Gala
Wednesday - 8p Karaoke with Dj Songz
Online seating reservations / tickets at www.gotofroggys.com
---
Mr. Boro's Tavern Springboro.
Thursday – Private Event
Friday – Jamie Combs and Dave Bicknell 7pm
Saturday – Christmas Bash with 9Eight Central 6:00pm
Sunday – NFL Games
Tuesday – Trivia with Scott at 7pm
Wednesday – Queen of Hearts
---
The Belle & The Bear (Montgomery)
Thursday Jam featuring the Cincy area's best musicians- Guest Host Thom Stephenson @ 7:30 pm
Friday – Miss Jaque 8:30 pm
Saturday – Ugly Christmas Sweater Party with Caffeine 8:30pm
Sunday – Football
Monday Game Night 6pm
Tuesday – Jamie Combs 7pm
Wednesday – Friends Christmas Trivia 7:30
---
Lebanon Grand Opry House
Saturday –Oldies Christmas Stage and Dinner Show with Jessie Lynn and the TNT Band
Monday and Tuesday – Breakfast With Santa 9am to 11am
---
Sorg Opera House
Starts tonight thru Sunday Scrooge 8pm
Tickets at Cincyticket.com
---
Soft Rock Café
Karaoke - Friday and Saturday 8pm
---
Crooked Handle Brewing Co.
Friday– Live Music – Zane Gerlach 6pm
Little River Bar and Grill (Oregonia)
Thursday – DJ Songz Karaoke
Friday – Beauty and the Beast 7pm
Saturday – Hot Rod and the Fastlane 7pm
Sunday – Pancake Brunch and pictures with Santa 12pm
---
The Blue Note Harrison
Friday – Last in Line Vinny Appice - Black Sabbath/Dio, Phil Soussan – Ozzy, Vivian Campbell -Dio/Def Leppard/Whitesnake, Andrew Freeman - Offspring/Lynch Mob with Flatline and Russell Jinkens XL opening – 5:30pm doors
Saturday – The Classic Rock Experience, With The Diaz Brothers and Sweet Sister Mercy
Doors open at 5:30
Tickets available at …. CincyTicket.com
---
Family Entertainment Complex 954 Pyramid Hill Blvd., Hamilton Ohio
Friday - Rachel Holt 7pm to 11pm
Saturday - H&R Rock 7pm to 11pm
---
Hidden Gem Music Club
Wednesday – Open Mic
Thursday – Closed
Friday – Counting Skeletons 8pm
Saturday – Wild Front Tears 7pm
Sunday – Blue Heron Trio Holiday Party 7pm
---
Scotty Long / DJ Songz
Thurs- Little River Bar and Grill- Karaoke Party 7 to 11pm
Friday – JD Legends 9pm
Saturday Sunday - Legends Bar 9 to 1:30am
Tuesday - The Barrel "The Sing Off" Karaoke 7pm
Wednesday - Froggys Karaoke Party 8pm
---
Miami Valley Gaming
Friday – JNI 8 to 11pm
Saturday – The Menus 8 to 11pm
---

Milano's
Wednesday – Paul Cullen 7pm
---

Scott Hall – Hall Around Town Radio
Tuesday Trivia at Mr. Boros Tavern 7pm
BAABS Bar and Bistro
Saturday – Kids Christmas with Santa 2pm
Saturday – Adult Xmas Party 8pm
DC Roadhouse – new venue in Middletown – Grad Opening Saturday


---





---

Bands, Solos and Duos




Lil' Heat
Saturday – Foleys Irish Pub in Reading – Ugly Sweater Party 7 to 11pm

Thom Stephenson
Friday December 17th Silverton Cafe with Gee Your Band Smells Terrific
​Sunday December 19th The Monkey Bar Thom Stephenson 12-4pm Toys for Tots
Wednesday December 22nd Little Miami Brewing Thom Stephenson 6pm

Vaughn Sutherland
Friday 7-10pm. Lucky Star in Miamisburg
Saturday 7-10pm Old Dayton Pizza at Riverside
Kick Engine
Friday at Stanley's Pub with Melodk Eye

DV8
Saturday – Mad Tree Brewing 8pm
Michelle Robinson Band
Friday at Bristol Republic in Columbus 10-1
Saturday at Bobby Mackey's 7-9:30

Latter
Saturday in Greenville, Sloopy's 4th Annual Fugly Sweater Bash with Lätter! Special Guests, local rockers from the 80's AXSENT. 9-1am
Kevin Cooper
Thursday 730-1130pm: B&B jam
Friday 9pm-1am: The Hanky Panks at MVP Sports Bar & Grille (Ugly Sweater party)
Curt Cranmer Jr
Friday Dec 17th 8-12 @ Misery & Jen
Crown Watts
Friday at Ricks Tavern 8pm
The Trouble with Tina
Thursday – Gano Tavern 6:30 to 9:30
Route 88
Friday 9-1 Katz Lounge Kettering, OH
Truk
Friday -Wings Vandalia full band with special guest Mack McKenzie 9:30-1am
Linus Tate Unplugged
Friday - Ertel Cellars Winery Batesville, IN 6PM
Six String Hustle
Thurs 12/16 6-10 Trillions Sports Bar West Chester, Ohio
Fri 12/179-12 Knollwood Tavern Beavercreek Ohio
Sat 12/18 8-12 Misery&jen Featuring Nathan Jenkins Hamilton, Ohio
Wed 12/22 6-10 Jimmy Bs Cincinnati, Ohio
The Weekend Effect
Saturday - O'Connors in Springfield 9pm-1am.
Dallas Moore Band
Friday night at Trillions. 8pm
Don't Tell Steve
Saturday 8pm Trillions
David Thornton
Thursday - Jayne's On Main (Miamisburg) (Every Thursday) 7:00-9pm
Fri, 12/17 Middletown ELKS LODGE #257 7:00-10
Sat, 12/18 The Common Beer Company (Mason) 7:30-10:30
Kevin McCoy Band
Thursday- The Lounge 8-11pm
Friday- Ward Davis Southgate House
Saturday- Smoke Justis 7-11pm
Wesley Green Music
Friday, 9eight Central The Barrel 8-11
Saturday 9eight Central Mr. Boros 8-11
Heath Bowling
Thursday 12/16 Fairfield Pub 7-10p Fairfield, OH
Friday 12/17 Little River Bar(BNB) 7-11p Oregonia, OH
Saturday 12/18 Dogberry Brewing West Chester, OH 7-10p
Wednesday 12/22 Open Mic (AJ's) 8-11p Franklin, OH
Billy Brown
Friday 7pm - The Varsity in Cincinnati OH
Saturday 9pm - The Squeaky Squirrel in Taylor Mill KY
Sepia Heyday
Saturday the 18th Leo's at the slice in Middletown doors at 6 the Ordeal starts at 7
Sunday at Legends in Cheviot doors at 7
RED HOT RIOT
Saturday - Christmas Party-Macadu's in Milford-Saturday,-8:00-12:00
Jordan Wood
Friday 12/17 Grub Pub - Full Band 9pm Hamilton, OH
Saturday 12/18 Possum Saloon - with Wes Ship Guest 9pm Bright, IN
Monday 12/20 Misery & Jens Open Jam 8pm - ? Hamilton, OH
If you would like to have your musical act featured on our weekly podcast or in Warren County On-Line News contact us @Hall Around Town Radio on Facebook! For additional Band information follow our daily Facebook "Live at Five" program @Hall Around Town Radio