Merge (W)Right: What's your name?
Image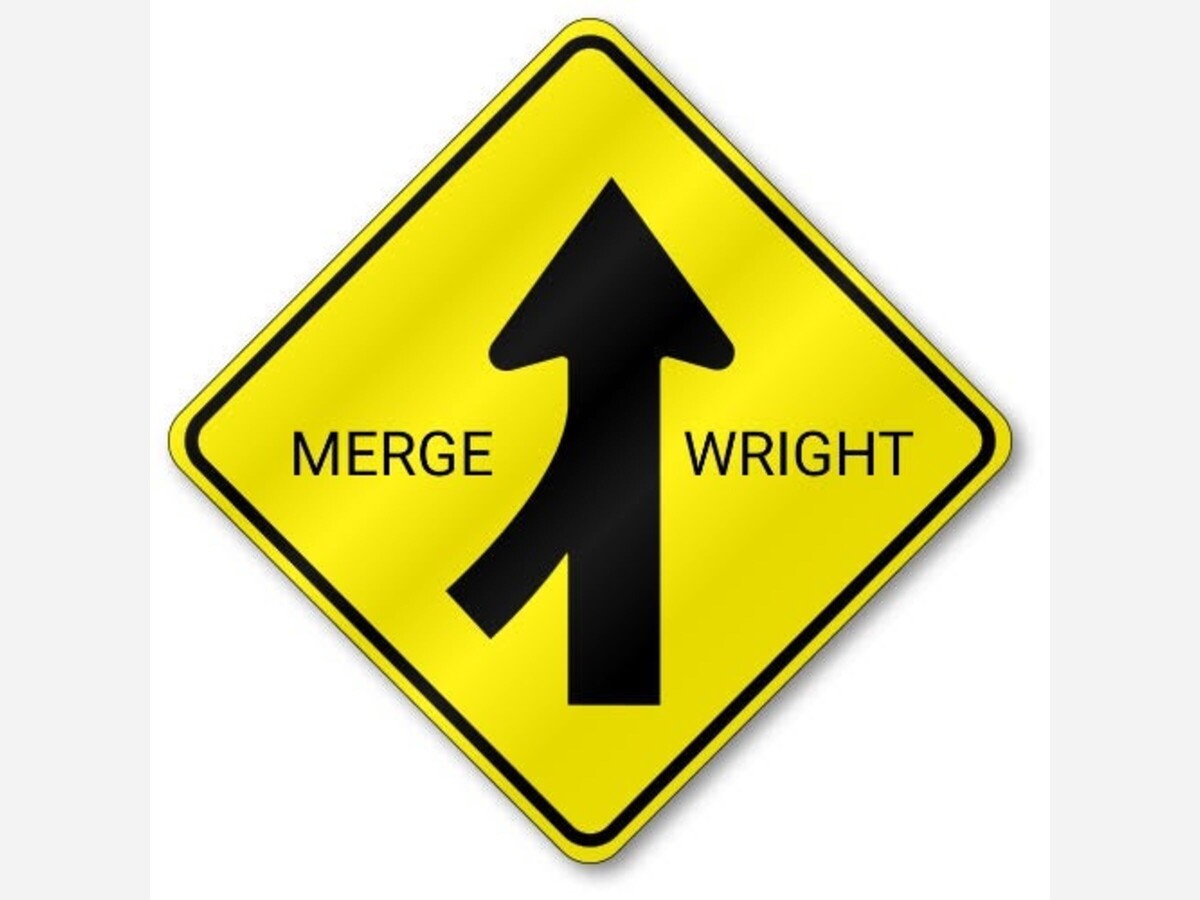 SPRINGBORO, OH -- Picture this if you can.... A first grader in Cincinnati spots a new girl in kindergarten. She's so cute. 
He introduces himself and asks "What's your name?" 
"Louise," she replied, and a life long relationship began. 
They were best friends all through grade school, dating in Jr. high and high school and then, without a second thought, marriage. 
Louise died in the summer of 2013, and in the first days of Autumn in 2014, Jim Helton, broken hearted and missing his wife greatly, passed away to be with her again. Jim, the owner of CFS Auto in Springboro for many years, died at home. 
I will never be able to say enough wonderful things about Jim or his family. I met him in 2002 while working on Expo. Jim was a chamber member and twice president of the Springboro Chamber of Commerce. A very caring, loving human being that respected everyone. 
His ability to relate past experiences, education, information and frivolity was amazing. He could have you in hysterics one moment and tearful the next. One story that stuck like Elmer's glue in the back of my mind was when he was the CEO of a German company flying back and forth monthly from Cincinnati to Germany. 
A regular flyer on a regular flight, he became friends with the airline staff, pilots, co-pilots, cabin attendants, etc. One month he arrived early at Kennedy in New York and was offered an early flight to Germany instead of hanging around the airport for 4 or 5 more hours. 
Sure, he thought, more time to unwind, get ready for Monday and relax. When his flight landed he picked up a rental car and drove up north on the Autobahn to his hotel. He checked in to his room, dropped off his luggage and headed to the restaurant for a meal and coffee. When he returned, he flipped on the TV to catch local and world news before doing some reading and prep for the next days meetings. 
The lead story would effect Jim for the rest of his life as tears began trickling down his countenance. The flight that he had always taken every month for two years and never missed, until that day, had crashed... and there were no survivors.  He could never understand why he arrived early in New York, why he was offered an earlier flight, and why he was still alive. It was a miracle, a blessing from God.
Jim's love for automobiles was unbelievable. He was up to the second informed about every automobile in the world. His mind was the Google of automobiles. He was still drag racing one of his several high performance vehicles. 
Jim served as an Indy 500 crew member one year and his driver won the event putting an amazing ring on Jim's finger. It was crazy... to crew once and win the Indy 500!
Jim invited me one Sunday to go for a ride in several of his ultra high performance vehicles. Unbelievable, 100 mph in seconds on Route 4 on a clear stretch with no traffic. We went back and traded to another model, then another ... and another. They were all once in a lifetime experiences. 
His garage that he owned with his son John handled all my automobile repairs for ten years. I never once mistrusted his advice or suggestions. We served on the Expo committee for years and had some wonderful times working together.
Our music interests were somewhat varied... he being a heavy metal guy and me being a Top 40 guy. But, we could work past that as long as he didn't turn his metal up to loud when I was riding shot gun in one of his rides. 
I talked to Jim just a few days before he died, and he sounded well. Two weeks earlier, he had had the flu, sinus infection and sounded horrible. 
He said, "Don, this is what Louise had, and I took her to the ER. She was admitted and never came home. I won't go to the ER."
The three times we talked in his last couple weeks, he told me over and over how much he missed Louise. The things he did for her he couldn't do anymore, and the things she did for him he couldn't have anymore. He was so lost without her. 
I could feel the hurt in his voice each time. Automobiles, racing were gone...he had lost Louise his true love. And now, we have lost a true gentleman and wonderful human being... James Helton. God Bless you Jim...you were an awesome friend to have here on planet Earth. 
Mergewright@yahoo.com is open for comments 24 hrs 365 days a year. Closed on 02/29 every 4 years. Phunny side of the street will return next week. 
More News from Springboro