Waynesville was the Site for the 8th Annual Southwest Ohio Jeep FC Gathering and Swap Meet
Image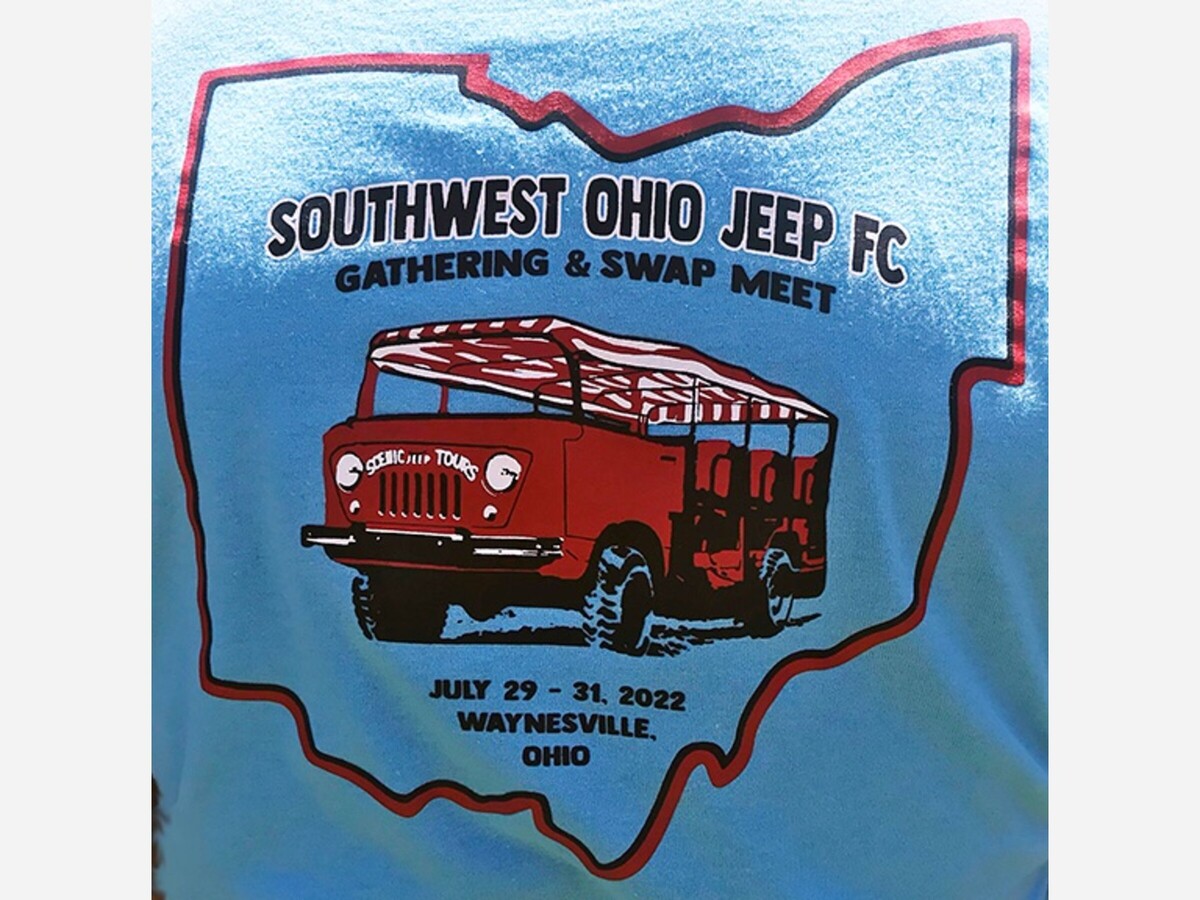 WAYNESVILLE, OH -- The 8th annual Southwest Ohio Jeep FC Gathering & Swap Meet was held in Waynesville this weekend. Hosted and coordinated by Roger Martin, the event has been created to bring FC enthusiasts together.
"FC stand for forward control," explained Martin, who noted that there are now only two FC Swap Meets and Gatherings that he knows of in the US: The Southwest Ohio and the FC Jamboree in Lake Mill, Iowa in September.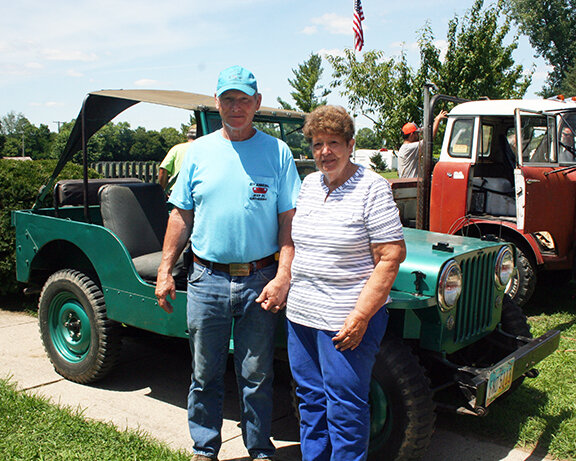 Craig Brockhaus of Defiance, Missouri explained more about a FC. The passenger compartment is moved as far forward as possible, and the engine sits up front with the driver, he explained.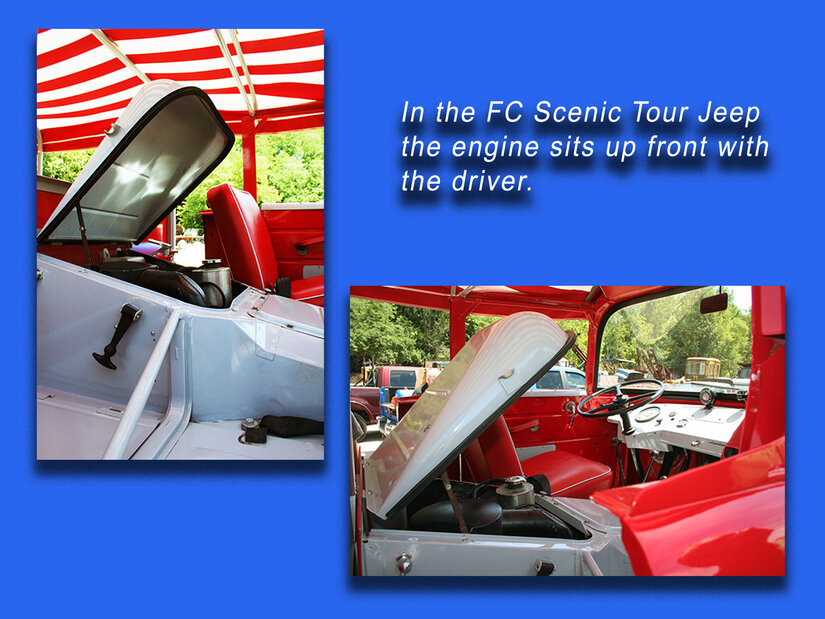 Brockhaus, who owns one of the only three ever built San Juan Scenic Jeep Tours, brought his refurbished Scenic Tours Jeep with him to the meet.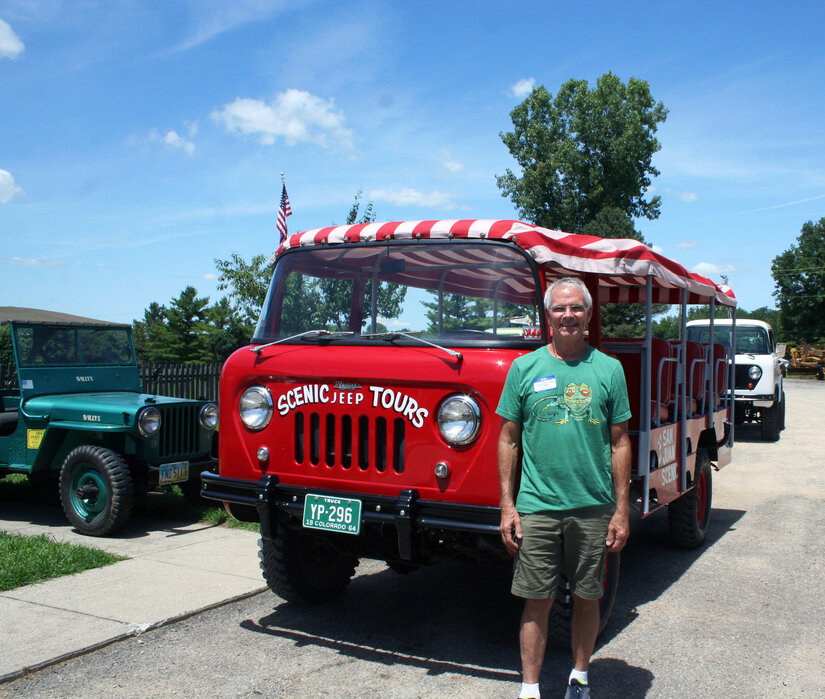 The Jeep FC was produced by Willys Motors from 1956 to 1965. The Forward Control models were primarily marketed as work vehicles for corporate, municipal, military, as well as civilian use.
Bill Dodge from eastern Tennessee explained at one point the US Military had contracted to have 2000 FCs built by Kaiser in four different body types, but that the exact number of what was built is not really known.
According to a Motor Trends Article, "the exact production numbers are not clear, but the best estimates run in the 400 range." (To read more click here.)
To show the four types that were to be built, Dodge turned around to show that the shirt he was wearing had the four different vehicles embroidered into his shirt.
Type I — M676: Truck Cargo Pickup
Type II — M677: Truck Cargo 4-Door
Type III — M678: Truck Carry All
Type IV — 679: Truck Ambulance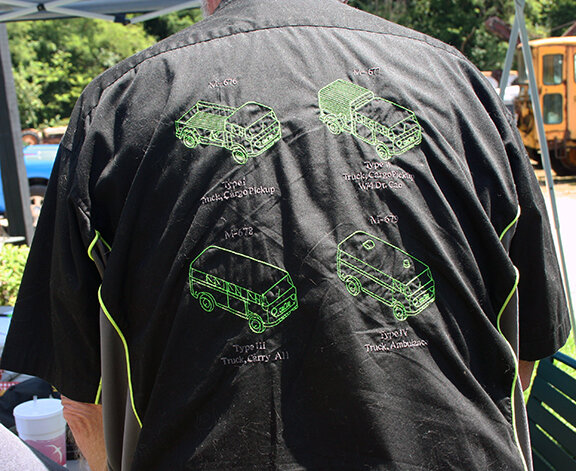 Along with bringing his FC shirt, Dodge also brought his 1964 Kaiser Jeep FC...whose motor is completely refurbished.
"The motor is done. Now it's the body work that needs to be finished," said Dodge about his FC that he ended up selling to Martin over the weekend.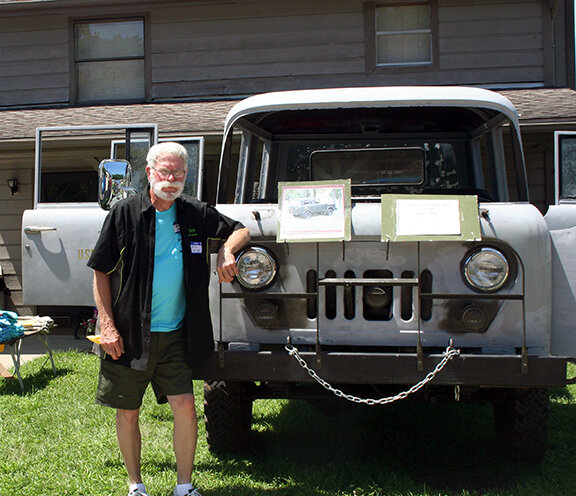 "I have other projects I have to finish," he smiled.
Fixing them up to their original look and getting them running is the drive that brings the FC owners going and gathering together.
While Waynesville's Paul Grice doesn't own a Jeep FC, that doesn't keep him away from joing the event. He comes to the meet each year and brings his 1942 Jeep.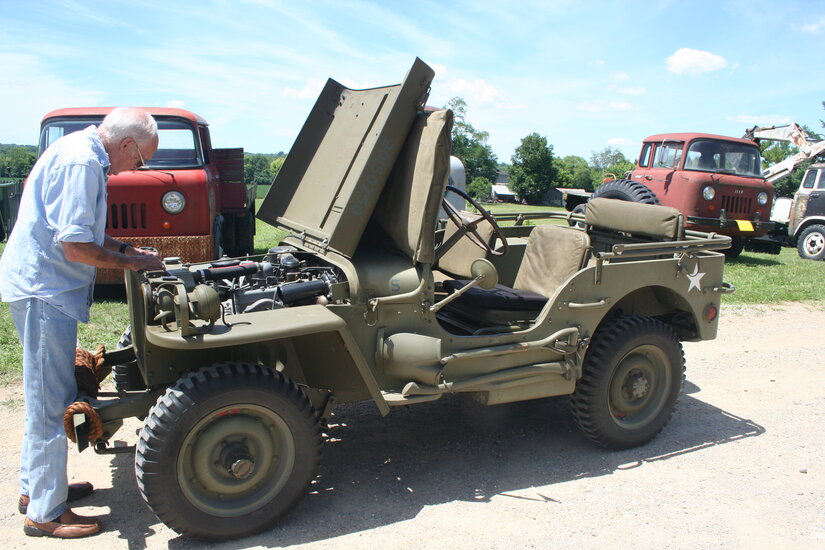 "Willy's wasn't able to keep up with the contract, so Ford stepped into help," Grice said explaining that everything on his 1942 Jeep has an "F" engraved or stamped on it to represent Ford built it.
"Even the bolts have a "F" engraved on them... even though Ford did not get the contract (from the government on WWII), he wanted people to know he was the one building these Jeeps," Grice said.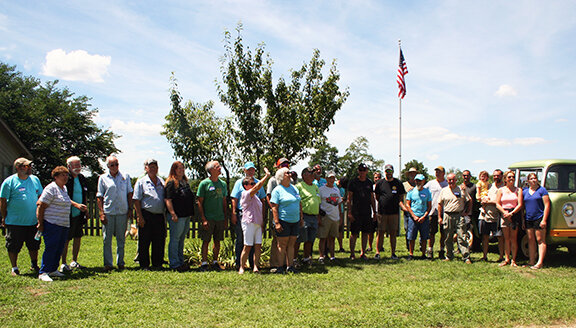 To see more photos from this weekend check out the photo gallery below, and to learn more about FCs visits The FC Connection.