Warren County Parks Recognize Outstanding Volunteers
Image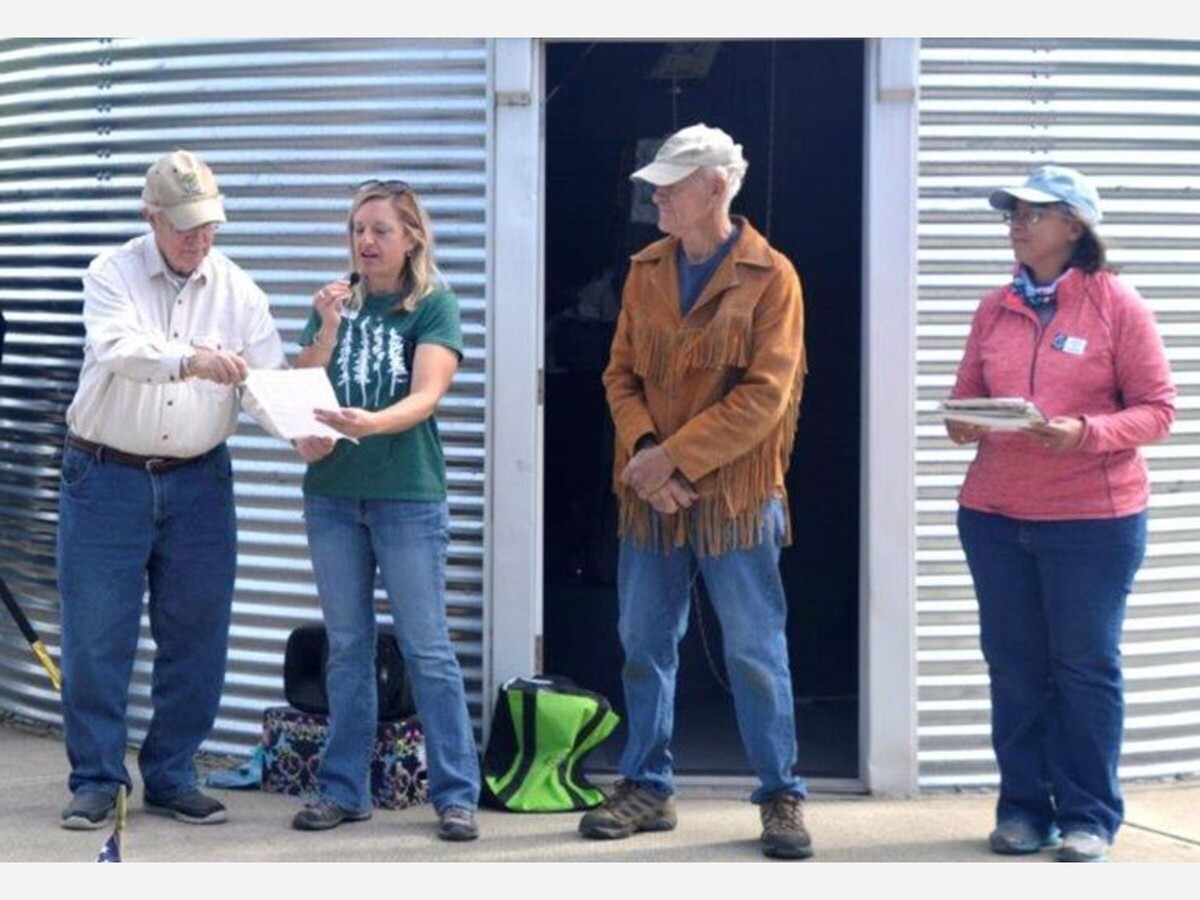 WAYNESVILLE, OH -- Festival goers at Hisey Park took time out from pumpkins and alpacas to honor long-time Warren County residents and volunteers for their dedicated service in Warren County Parks.
Friends of Warren County Park District President, Dianna Kenneally presented Bill Lindauer and Dave Woehr with the new "Park Champion" award. This award recognizes volunteers who have invested their time and energy in protecting our parks and educating the community about our beautiful Ohio native plants and animals.
Lindauer, who is a retired teacher, was one of the first Friends members to obtain his Ohio Certified Volunteer Naturalist certification. He has educated countless residents with his extensive knowledge of native plants along hikes in Warren County parks and Tech-Free Tuesday programs.
Lindauer has planted and helped maintain extensive native plant gardens and nurseries at both Hisey and Warren County Armco Park.
"And to the delight of children all over Warren County, he has been responsible for planting and harvesting the pumpkins for Fall Fest for many years," Kenneally added.
Woehr was also one of the first Warren County OCVNs and an avid nature enthusiast. He has led numerous nature programs in Warren County Parks, Fort Ancient, and Caesar's Creek.
"Many have enjoyed Dave's nature photography contributions to the Warren County Post and Caesar's Creek's Nature Tidbit series," Kenneally said.
Woehr was actively involved in the acquisition of Armco Park by Warren County, and it was  Woehr's idea to hire a park naturalist – an idea that he sold to the Warren County Park Commissioners.
The result of that... "sold idea is Warren County's wonderful park Naturalist Shannon Pennington and the amazing expansion of nature education programming that has resulted," Kenneally said.
Pennington was on hand to thank both Woehr and Lindauer before the crowd of 200 plus."Our nature outreach programs have grown significantly over the last several years, and we have these two gentlemen to thank for that. On a personal level, their guidance and support have meant a great deal to me; I know that whenever I have a question, at least one ...and probably both, will be able and willing to help me find the answer."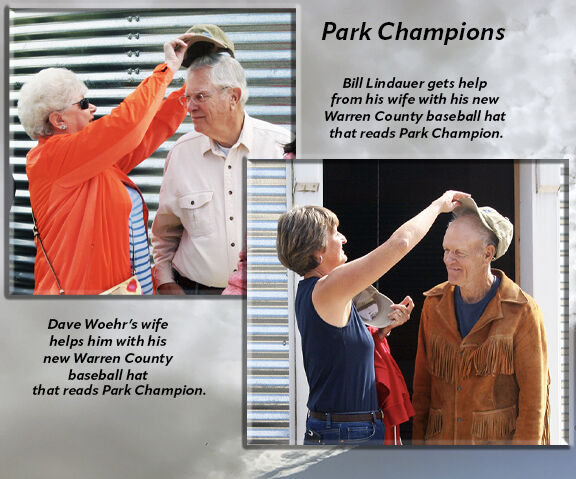 "Next time you visit Warren County Park, look around and enjoy the natural beauty of native plants and wildlife, brought to you in part by the dedicated volunteers working in our parks. Join us in congratulating Bill and Dave on their well-deserved recognition," Kenneally said.
To watch the presentation click the video below....
More News from Waynesville