Warren County Parks Recognize Outstanding Volunteers
Image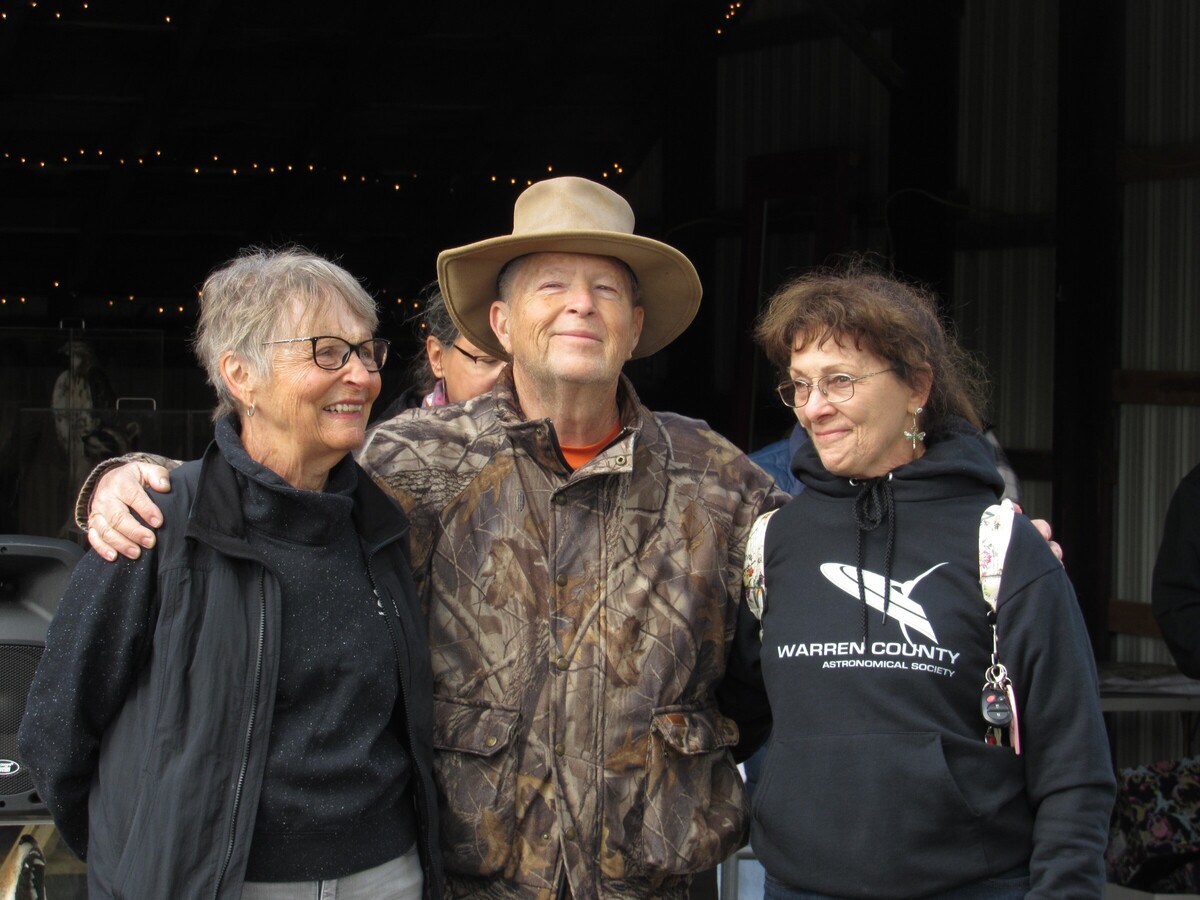 Story courtesy of Friends of Warren County Park District
WAYNESVILLE, OH -- On October 7 th , festival-goers at Hisey Park took time out from pumpkins and alpacas today to honor long-time Warren County residents and volunteers for their dedicated service in Warren County Parks. Friends of Warren County Park District President, Dianna Kenneally presented Jim Prickett, Judy Bay, and Kathy Schroeder with the 2023 "Park Champion" award.
This award recognizes volunteers who have invested their time and energy in protecting our parks and educating the community about our beautiful Ohio native plants and animals.
Judy Bay and Kathy Schroeder come as a team. They are the co-founders and first presidents of the Friends of Warren County Park District way back in 2006. They ran the first membership drive and the first fundraising campaigns. In addition to starting the organization, they also were instrumental in making nature education a key part of our park's programs.
Without their initiative, many of the Warren County Park's most popular programs such as Tech Free Tuesday and Cops & Bobbers would never have existed. Judy is also an officer in the Warren County Astronomical Society and Kathy is actively involved in the Little Miami Conservancy.
Jim Prickett is a beloved member of the Waynesville and Warren County Community. Not only is Jim a local business owner, but he is also a board member of the Friends Home Museum in Waynesville and is currently serving as the Secretary of the Friends of Warren County Park District. 
Jim, however, is best known for being the founder and chairperson for the Hisey Fall Fest for the last 17 years. Thousands of local kids and their families have shared in the excitement of fall with hayrides, Civil War cannon shots, and picking their own pumpkin from the pumpkin patch over the years – all because of Jim's passion and dedication.
According to Warren County Park Naturalist, Shannon Russell Pennington," Our nature outreach programs have grown significantly over the last several years, and we have these three wonderful volunteers to thank for that." 
Next time you visit Warren County Park, look around and enjoy the natural beauty of native plants and wildlife, brought to you in part by the dedicated volunteers working in our parks. Join us in congratulating Jim, Judy, and Kathy on their well-deserved recognition.
To watch the presentation, visit the Youtube below....
More News from Waynesville