Meet Some Of Chamberlain Jr. Drama Club's Cast In Beauty And The Beast Jr.
Image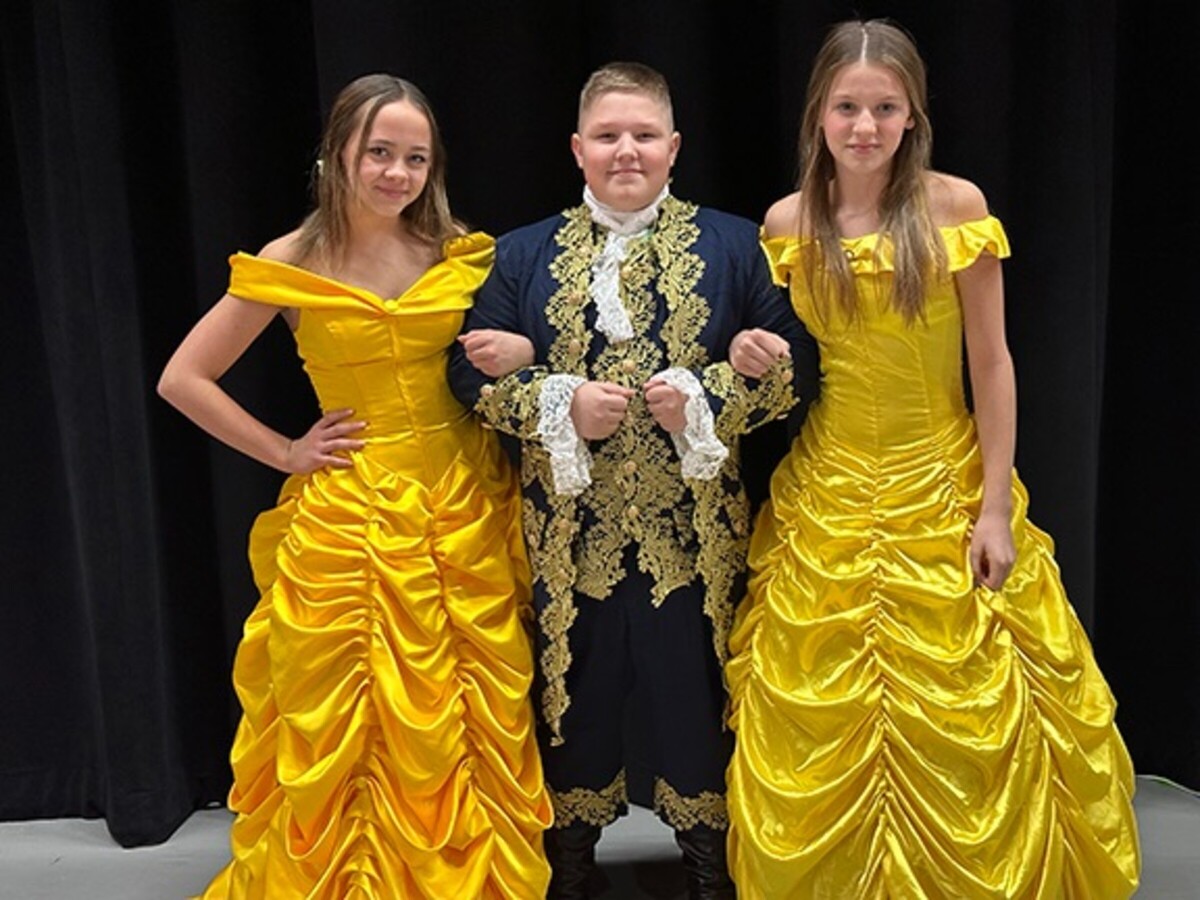 CARLISLE, OHIO -- Chamberlain Jr. Drama Club invites you to "be their guest!" as they present Disney's Beauty and the Beast Jr. on stage at the CHS auditorium March 3 through 5 under the direction of the brother and sister team Quentin and Mackenzie Hammock. 
While neither majored in theater during college, both enjoyed participating in high school theater productions offered at Carlisle when they were students there....either on the stage performing as in Mackenzie's case or for Quentin off the stage running  the lights, cameras and audio. 
Quentin, who earned his BA in Mass Communications and Educational Technology from Wright State is the Technology Assistant at Carlisle Local Schools, while Mackenzie, who also graduated from Wright State, holds a BA in English with an emphasis on Technical Writing.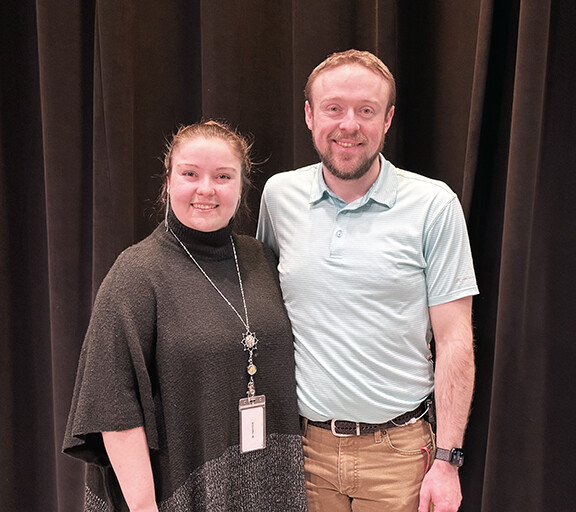 Both noted that the theater program was not as active when either of them went through school in the early 2000's. But today, with the new school theater and two young adults willing to grow a program they wished they had when they were in school, the theater program is now Carlisle's largest extra curricular school program — with over 120 students grades 5th through 12th participating. 
Beauty and the Beast, which will be the 6th show produced in the new school theater, has a cast of 70 members. 
The WarrenCountyPost.com caught up with five of the show's leading cast members; Bella Brown, Brianna Pelfrey, Ryder Benton, Aiden Lahiff and Braxton Miller to chat and learn a little more about them. 
Ryder Benton —The Beast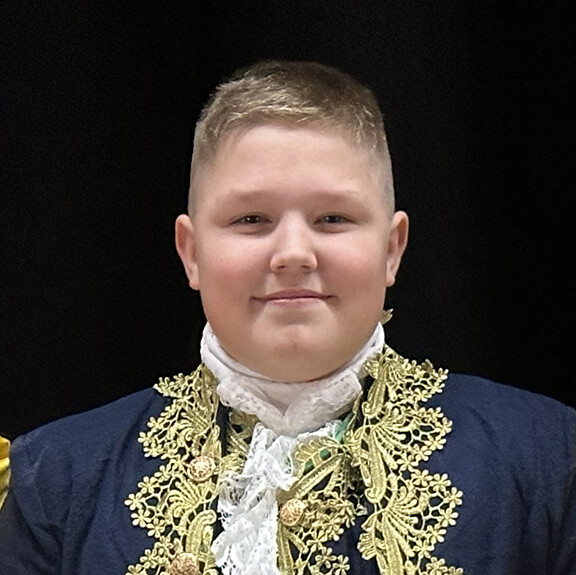 Ryder has been cast as The Beast in this year's production of Beauty and the Beast Junior. This is his second show with the Chamberlain Jr. Drama Club as an actor. Last year he played Olaf in Frozen Junior. Along with acting, Ryder has helped back stage in the productions of Sister Act and Pride & Prejudice. 
Ryder explained he really enjoys acting. "I've wanted to be an actor ever since I was young, and when I figured out we had a theater program, I've had a chance to follow the dream." 
Ryder is in the 7th grade and would like to continue acting. He's already looking into colleges that offer acting. 
"I've got a little time to find the one I want," he added.
Bella Brown - Belle (Yellow Cast)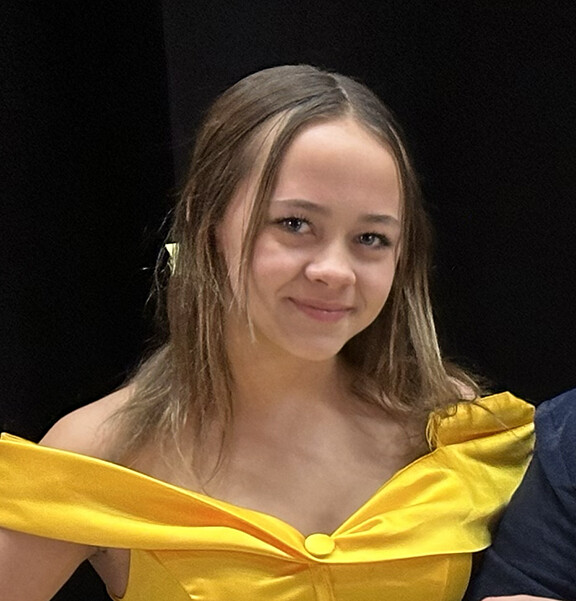 Bella will be playing Belle in two of the four performances. 
"I've always loved her as a Disney Princess because we almost have the same names, and growing up, she was just one of my favorites," said Bella, who is in the 8th grade and has been involved in the Carlisle Theatre Arts program since the 5th grade.  
In those three years, Bella has been in several productions: Anastasia, White Christmas, Frozen, Sister Act and Pride and Prejudice.  After she is done with Beauty and the Beast, she will start to get ready for CTA's next production Mama Mia.
Along with Belle being her favorite Disney Princess, Beauty and the Beast is her favorite play that she has been in so far. "I liked Frozen... I just think Beauty and the Beast is a more elegant show," she explained.
When Bella isn't practicing a play, taking singing lessons or cheering (competition and side line), she might be found playing volleyball with her team mates on the Chamberlain Junior High team.
Brianna Pelfrey — Belle (Blue Cast)
Brianna will also be playing Belle in the two performances Bella is missing.
"I was really inspired by the other Belle (Bella Brown)," Brianna explained in how she decided to try out for Beauty and the Beast. But, this isn't her first play, she was in Frozen Junior last year along with Pride and Prejudice. 
Once this production is over Brianne will begin rehearsing for Mama Mia, which is her favorite musical so far.
When Brianna, who is in the 7th grade, is not practicing for a play, she can be found taking singing lessons at Star City in Miamisburg or practicing her cheers for either the junior high sideline cheer team or the junior high competition cheer squad.
Aiden Lahiff - Gaston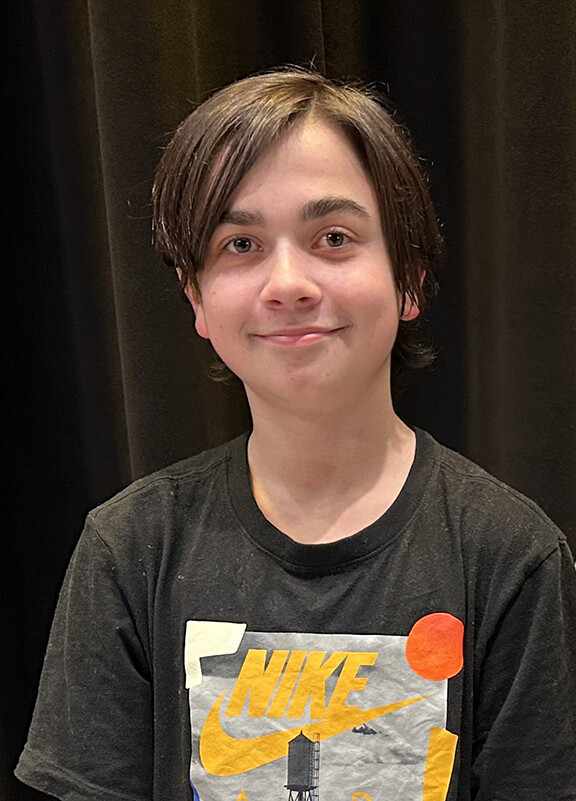 Aiden will be playing Gaston for three of the four shows. 
I have to miss Sunday so Braxton is going to play Gaston," explained the Carlisle 8th grader.
Aiden got the acting bug last year after playing Hans in Frozen Jr. "It was really fun," he added.
While he really has enjoyed both of the CTA's plays, he explained that his favorite play is Hamilton, which some of the Carlisle students participated in when performed at Miami University.
When asked if he wants to continue with acting in the theater, Aiden gave a definite, "Yes!
Braxton Miller - Gaston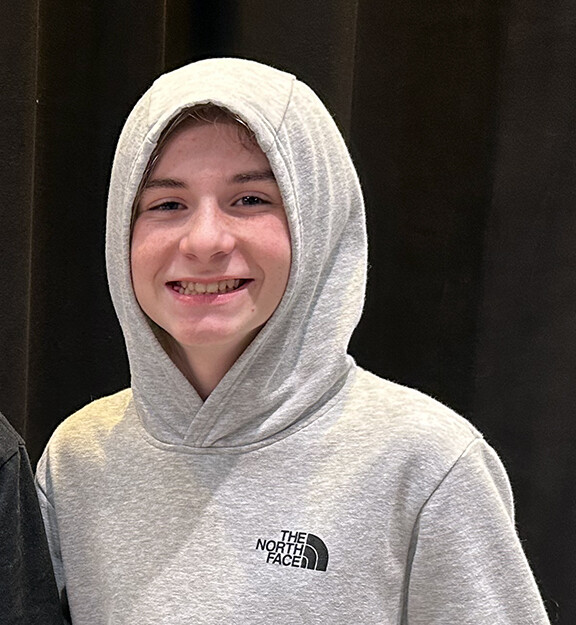 Braxton will be stepping in for the Sunday afternoon show to play Gaston, as well as, play the Bookseller in all four shows.  
Braxton has been in several productions: High School Musical, Newsies, Anastasia, White Christmas, Frozen Junior, Sister Act and now, Beauty of the Beast.  
"Newsies has been my favorite so far," explained the 9th grade Carlisle High School student. 
Braxton has even spread his wings outside of CTA when he performed in Oliver at the Springboro Community Theatre last year.
When asked if he wants to continue in the theatre world, Braxton said, "I pretty much have to." 
To buy tickets for the show visit chstheatrearts.org. To see the other cast members, check the image gallery below for a list of names.