A Lesson Learned in Sixth Grade Stays Alive In 23-Year Old Christa Harris
Image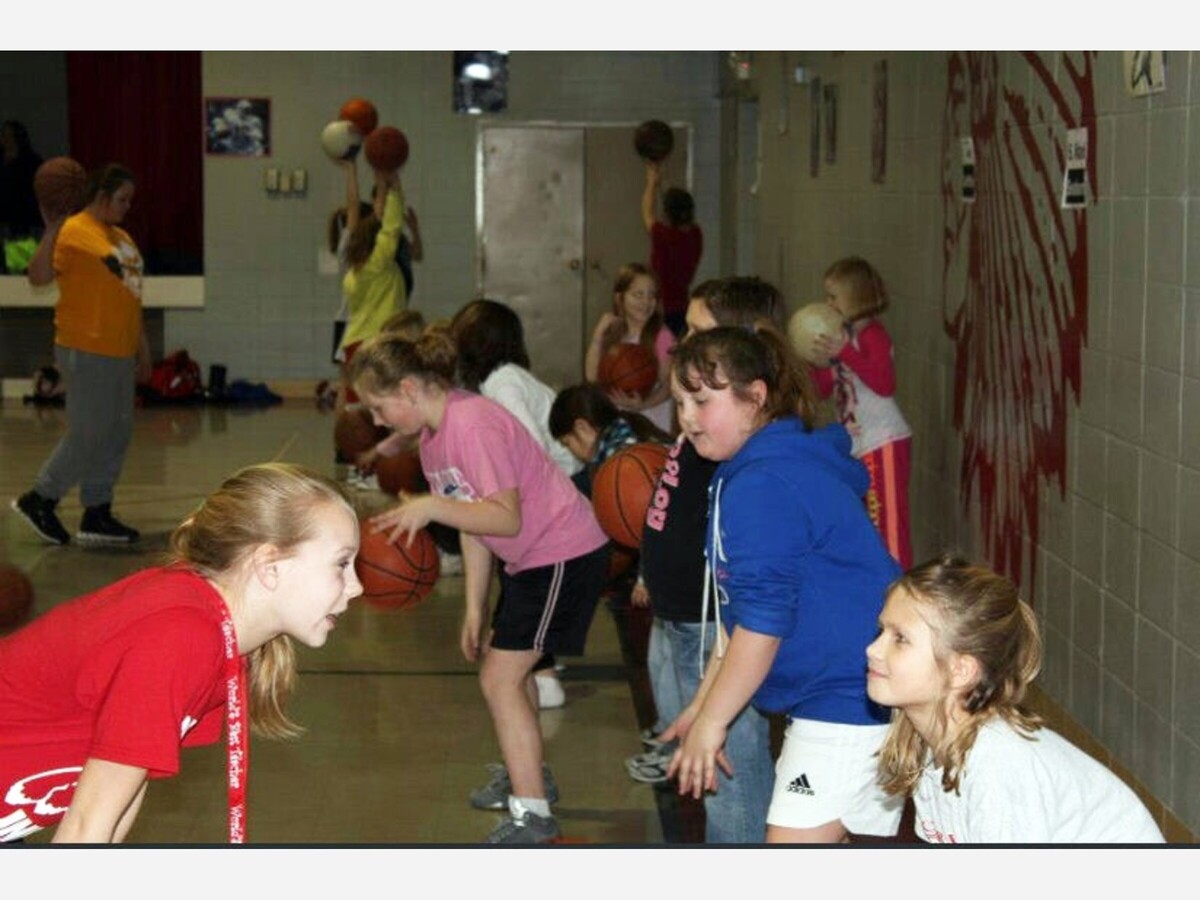 CARLISLE, OH -- Christa Harris, who is now a first year teacher at Franklin's Hampton Bennett, still found time in her busy schedule of teaching and coaching to hold her FREE basketball clinic and food/supply drive for two important organizations that help those in need.
Back in the 6th grade, her dad Craig Harris wanted to teach his family a lesson on serving others.  Being a good basketball player, Christa choose to share her ball skills with others in the Carlisle community. And, rather than have the participants pay for the clinic, she ask for a food or toiletry donation to be given to the Hope House in Middletown. (Read full story here on clinic came to be.)
Now 12 years later, Harris is still holding the FREE clinic. But, she not only collects items for the Hope House in Middletown, she has added the Franklin Food Pantry, and she has opened up her clinic and food/toiletry donation drive to Franklin students to participate in as well.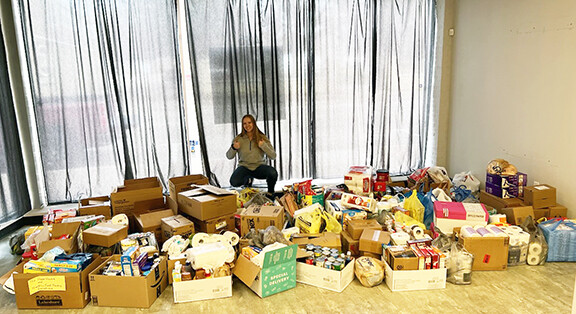 "We might have had about 20 (participants) my first year," Christa said adding that this year there were close to 200 participants that came out. There with over 110 the first night and another 60 the following night.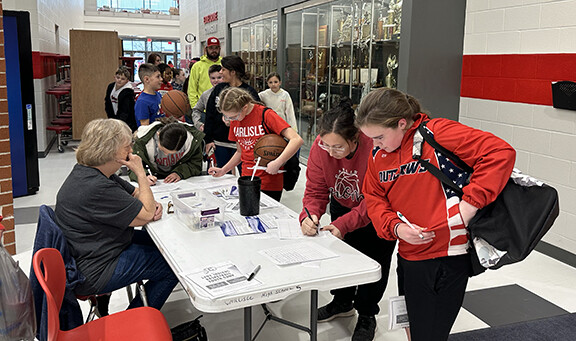 "We might have to add another night and break the grades up even more," said her dad Craig that helps volunteer to teach the future basketball players.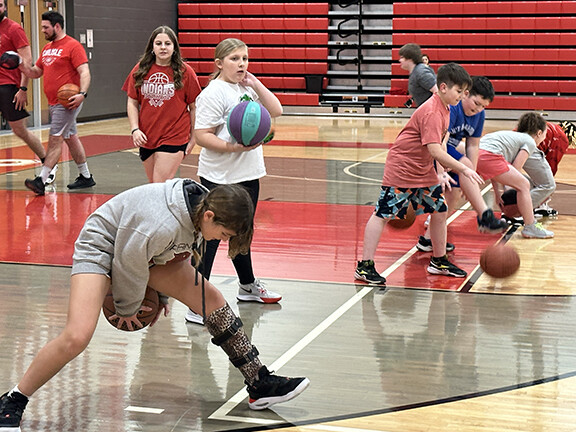 Before the kids started learning ball technics and skills, they learned about ways to help the homeless and people in need in the Warren County community.
Kami Barnes, the Volunteer Coordinator of the Hope House Mission, where Christa has volunteered for more than half of her life, came to speak to the kids at the beginning of the clinic. Barnes explained what a homeless shelter does and how it's there for people who find themselves in situations where they need help. She also thanked all the participants for their donations.
"I am amazed and very thankful for all the supplies and food that was donated," said Barnes as she overlooked all the donations.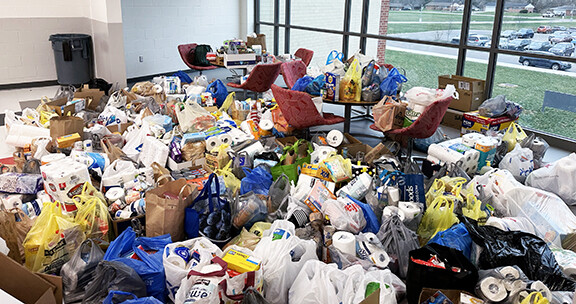 "I could not do this by myself," Christa said adding, it was through the help of both the Carlisle Boys and Girls Basketball Team players and the many other volunteers the clinic was a success.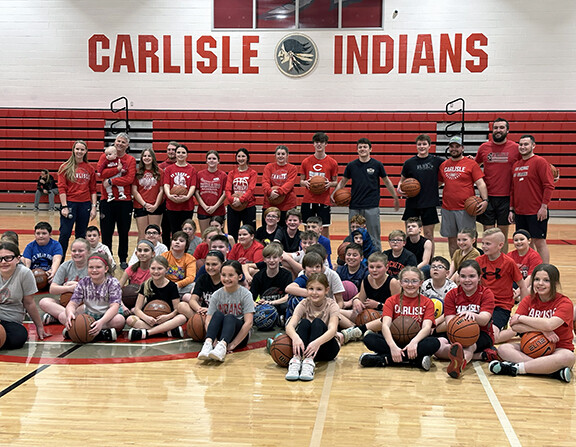 Student volunteers:  Britany Chaney, Draike Sams, Jaiden Lawson, Brooke Lakes, Nevaeh Miller, Ashlyn Allen, Layla Knapp, Alaina Eldridge, Mya Howard, Jade Wysong, Brynn Gill, MaKenna Bicknell, Blake Lawson, Connor Smith, Cole Harmeyer, Carter Seaborn, Jonah McIntosh, Lorena Miller and Makayla Miller
Adult Volunteers: Craig Harris, Kim Harris, Tony Phillips, Lesley Miller, Sierra Orth, Jacob Gill, AJ Keeton, Justin Flor, John Giles, Adam Giles, Jacob Hecht, Daniel Smith, Bailey Allen, Angie Allen, Loretta Harris, Rodney Milligan, Kelly Milligan and Kami Barnes (Hope House Volunteer Coordinator) 
Businesses that helped sponsor class prizes: Peoples Bank, CINDAY Solutions, LLC., Carlisle Athletic Boosters, Valley Real Estate Services, Church in the Village, A&G Pizza, D. Smith Lawn Care Services, First Realty Group, Bilbrey Marketing, The Farm on Central and Special T's.
Click here To learn more about Franklin Food Pantry or to learn more about the Hope House Mission click here.