Meet the Award Winning Cast of Carlisle's Mamma Mia
Image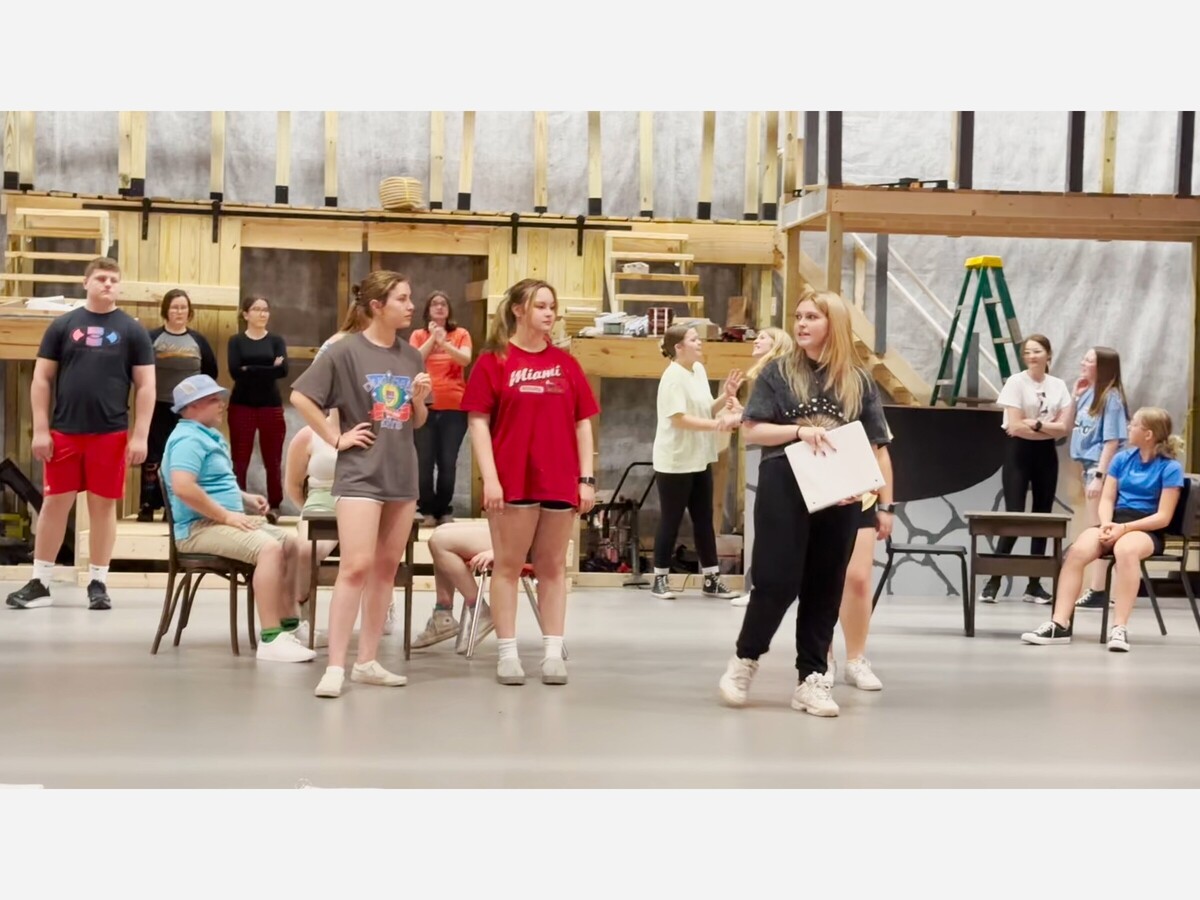 CARLISLE, OH -- Now that spring is here, many students and teachers have summer break on their minds. But for the students and staff involved in the Carlisle High School Theatre Arts program, their thoughts tend to be on the fictional Greek island of Kalokairi — at least until the last weekend of April when the award winning musical Mamma Mia hits the Carlisle Theatre Stage. 
Carlisle High School Theatre will be performing the romantic musical comedy written based on the songs of pop group ABBA three times. 
Friday April 28 at 7PM
Saturday April 29 at 7PM
Sunday April 30 at 2PM
Three 2022 MVHSTA (Miami Valley High School Theatre Awards) award winners are part of the  Mamma Mia cast. They are:
WYATT BENTON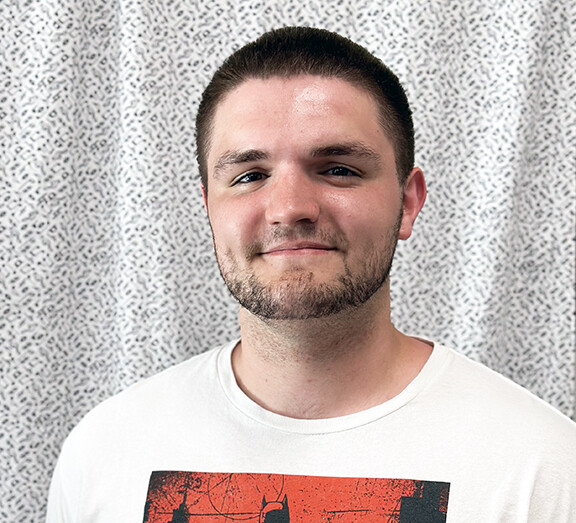 Benton, who won Outstanding Student Director of a Musical for Sister Act for the 2022 MVHSTA, will be playing Harry Bright a former rock star. 
"I love rock music in real life this is why I wanted this role. They wanted me to go for Sam Carmichael, a businessman, but I love rock music so much I had to try out for Harry," explained the Carlisle Junior. 
Benton, who enjoys playing guitar in real life and has tried picking up the keyboard, added he really likes stage managing and the technical side of the theater. "I love working with the lights and how everything works together to make a great show." 
Along with his involvement in the theater, Benton is also an athlete. Until recently he played football and basketball as well as track. "I'm hoping to go to state in track this year," he said, adding that due to two injuries to his ACL and some other major injuries to his legs, he has gotten out of high contact sports and more into sports that keep him in shape
After high school Benton hopes to go to college and study computer science and stay involved in the technical side of theater.  
---
REESE COLE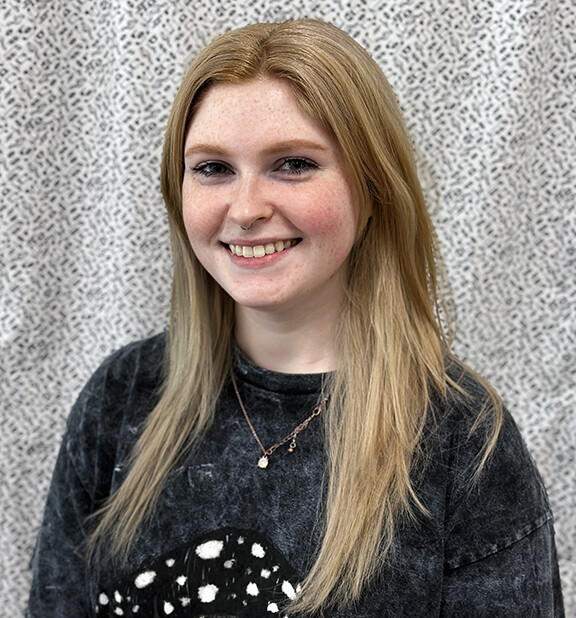 Cole, who is playing Donna Sheridan the mother of Sophie the soon-to-be-bride, won the 2022 MVHSTA Outstanding Lead Actress in a Musical for her role as Mother Superior in Sister Act. As part of the award ceremony, Cole got to sing her Mother Superior solo on the Schuster Stage.
Cole is a senior at the Warren County Career Center where she is studying cosmetology. She explained that while she cannot take classes like choir or band, she is able to do extracurricular activities with Carlisle.
"I used to be on the swim team too, but now I just do theater," she said.
When asked about her future plans, Cole explained that after she graduates this spring, she wants to take some time off and focus on auditions and doing more community theater. 
---
CRUZ ALLISON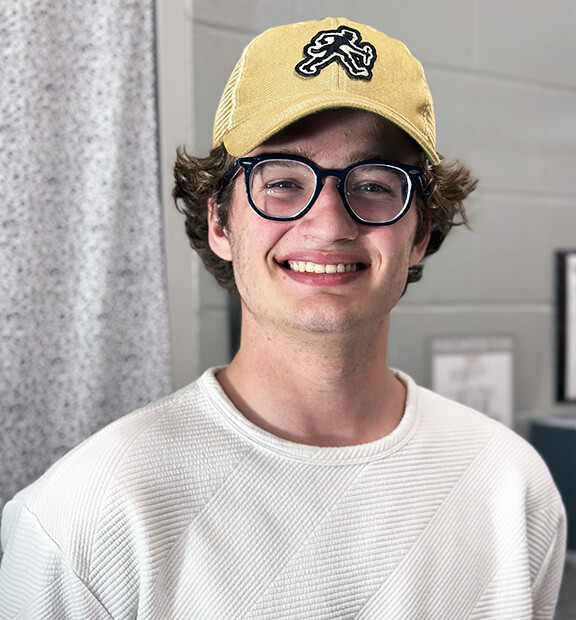 Allison won two merit two 2022 MVHSTA Merits for Lead Actor in a Musical. One was for his role in Sister Act the other for his role in White Christmas. Now for the 2023 musical, Allison is playing Sam Carmichael, one of Sophie's possible fathers. 
"Sister Act was probably my favorite show to do on stage, but I think this one will top it," Allison said. 
Allison who had been doing theater since the 5th grade has been performing in both Carlisle Theatre and Hamilton's Expiring Arts done at Miami University Hamilton Campus.
"Probably my favorite musical was Newsies but my favorite musical experience was Fiddler on the Roof," Allison added.
Along with being in theater, Allison has lettered in football, basketball and track. He is vice-president of his junior class, participates in the Academic Quiz Team and is in the National Honor Society.
"My favorite subject is math, and I do like English but the literature part of English, but then I like science... I just like learning," explained the junior who hopes to study physics or engineering with a minor in film.
"I do love movies," he noted.
---
KALEN BROWNE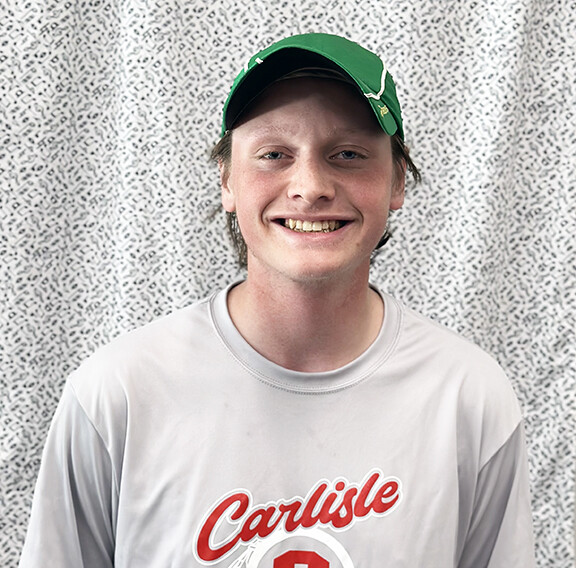 Browne who is a junior plays Bill Austin, an Australian business man. 
"I'm one of the potential fathers," explained the experienced actor. Browne started his career back in middle school when he auditioned for Beauty and the Beast and got the part of young Chip.
Along with acting, Brown helps make the sets with his dad, Drew Browne. "We've been making them ever since I was in the 7th grade."  When asked if his dad was in construction, Kalen explained that his dad was an IT person but got involved in making the sets when he got involved in the theater program.
"Now we do it together," Kalen said adding that he knows he only has one more year before he graduates so he is hoping someone comes through in the younger grades that he can take under his wings as an apprentice and teach him about set building.
"I would love to make a career in this but if not I do want to keep it as a hobby," Kalen added. 
---
LEXI WELLS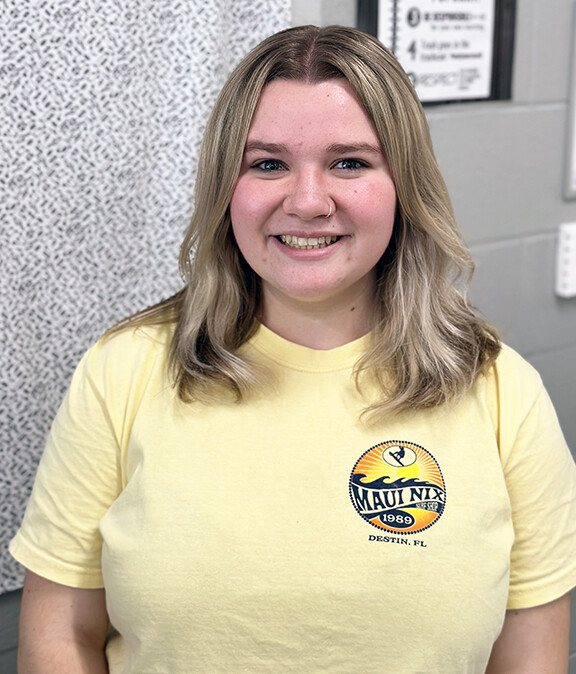 Wells plays Sophie, the soon to be bride wanting to find her father. 
I've been doing the theater since the eighth grade," she said..
"My favorite role so far was in Pride and Prejudice, but this one takes the cake... This is my dream role" she added.
Along with being in choir, Wells is also a member of Carlisle's Select Choir and on the Carlisle's Golf Team. 
While she truly loves performing, Wells has plans to go to college to become a nurse. 
"I hope to do some theater while I am in college... it's my favorite thing to do," she said.
Written by Catherine Johnson, Mamma Mia's  plot follows a soon-to-be -bride who invites three men to her upcoming wedding without her mother's knowledge in the hopes of finding if one of them could be her father.
To purchase tickets visit visit https://carlislehs.booktix.com/.
---
Cast List
Donna Sheridan................................................... Reese Cole
Sophie Sheridan.................................................. Lexi Wells
Rosie Mulligan ................................................... Carlie Bishop
Tanya Cresham-Leigh.............................................Olivia Wills
Sam Carmichael.................................................. Cruz Allison
Bill Austin..........................................................Kalen Browne
Harry Bright.......................................................Wyatt Benton
Sky...................................................................Ashton Pelfrey
Lisa..................................................................Sierra Carpenter
Ali....................................................................Abby Campbell
Pepper...............................................................Duncan O'Neill
Eddie................................................................Braxton Miller
Father Alexandrios................................................Austyn Benton
Greek Chorus (Frontline Vocalists)
Lilliana Griffin, Mary Martin, Faye Planck, Mollie Snyder, Vivian Soma, Brianna Theiss
Sophie's Friends
Bella Brown, Abby Campbell, Sierra Carpenter, Elsie Dobbins, Chloe Harrison, Natalie Holt, Chloe Lucas, Brenna Matthews, Hayden Moore, Darcie Osborn, Brianna Pelfrey, Raiden Shotwell, Madyson Temple, Avery Woods
Sky's Friends
Cruz Allison, Austyn Benton, Ryder Benton, Wyatt Benton, Kalen Browne, Matthew Harrison, Aiden Lahiff, Braxton Miller, Duncan O'Neill
Dancing Islanders
Ryder Benton, Bella Brown, Abbie Campbell, Elsie Dobbins, Chloe Harrison, Natalie Holt, Chloe Lucas,Duncan O'Neill, Darcie Osborn, Brianna Pelfrey