Carlisle 6th Grade Student Speaks To The Ohio House of Representatives Insurance Committee
Image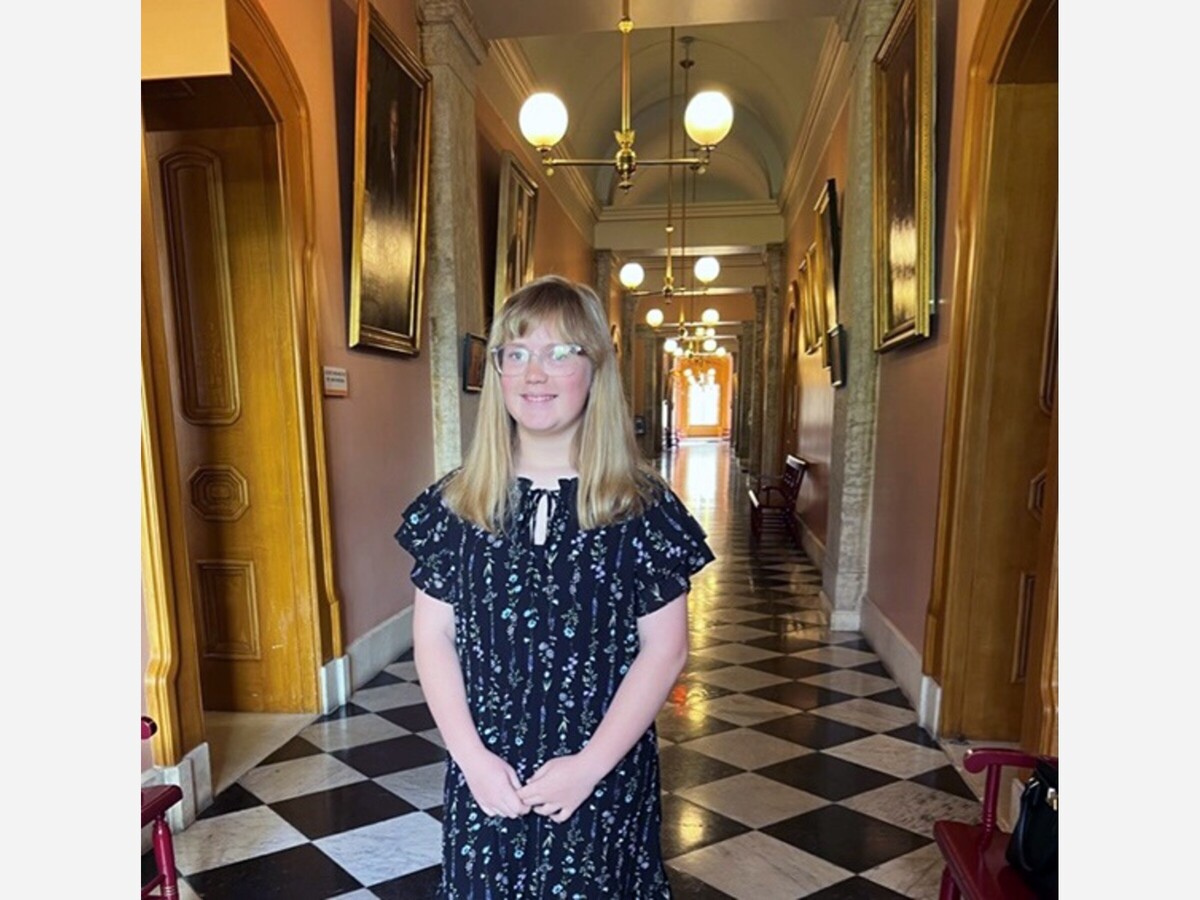 CARLISLE, OH --Natalie Osborne, who is a current 6th grader at Carlisle Elementary, was born with bilateral sensorial hearing loss, which requires her to wear hearing aids. And, hearing aids  can cost from $4,000 to $8,000 for a pair according to How Much Do Hearing Aids Cost In 2023? by Sandra Gordon in Forbes.com July 2023. 
"In Ohio, hearing aids and related services are not covered under health insurance. Families are responsible for covering all expenses," explained Natalie's mother Missy Osborne. 
Currently, there are 25 states that require that health benefit plans in their state pay for hearing aids for children. Over the last few years, legislation has been brought to the Ohio State House Floor to try to get Ohio to join with these 25 states.
In May of 2019, State Reps Allison Russo and Casey Weinstein introduced House Bill 243 into the Ohio Legislature, but the bill never passed the House. The bill, which became known as  Madeline's Law, named after Madeline Rohlin from Cuyahoga County who was diagnosed with hearing loss when she was two, was re-introduced earlier this year.  
Co-sponsored by State Representatives Bob Young (R-Green) and Casey Weinstein (D-Hudson) of the 135 General Assembly as House Bill 152, Carlisle's Natalie Osborne was given the opportunity to testify at the Ohio House of Representatives Insurance Committee in support of Madeline's Law.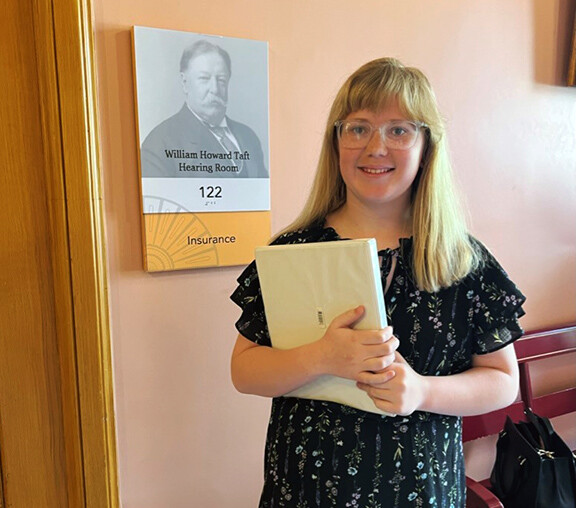 "On May 10, Natalie spent the day at the State House in Columbus where she testified about her need to wear hearing aids. She shared about obstacles she has with school, sports and everyday life and how her hearing aids are a necessity for her," explained her mother Missy.
According to her mom, Natalie argued that childhood hearing aids, which are considered cosmetic devices by many insurance providers in Ohio, are required for safety, education and everyday life and should be provided to every child in Ohio who has hearing loss.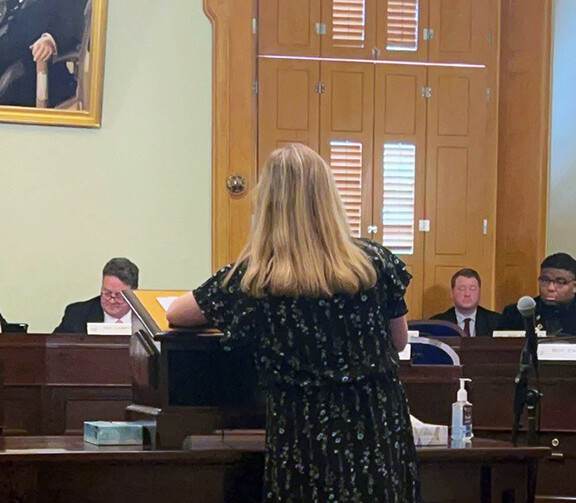 "Natalie told the State Representatives how she wears her hearing aids 'all waking hours,'" Missy noted, adding, "Natalie was honored to represent the children of Ohio who wear hearing aids."
If this Bill passes, it would require health insurers to cover up to $2,500 per individual hearing aid for Ohio residents under the age of 22, and it would also require coverage for related services such as hearing aid fittings and hearing exams.
"This bill is a step forward in supporting Ohio kids and families, and I am so proud that it received overwhelming bipartisan support," Weinstein said in a statement. "I believe that every child has the right to hear, grow, and thrive, and passing Madeline's Law sends a message that we are fighting to make that a reality in Ohio."
"One of the biggest hurdles for Ohio families is the high cost of hearing aids. These devices can cost upwards of $6,000, which is daunting, especially for families on a budget," Young said in a statement. "We cannot afford to overlook the importance of hearing health in our children's overall well-being. I hope Madeline's Law continues to receive strong support in the Senate.
House Bill 152, which passed in the House, is now awaiting further hearings in the Senate. Natalie is anticipating the opportunity to testify in the Senate.
More News from Carlisle