Over 85 Veterans Were Honored At Carlisle Local School On Friday
Image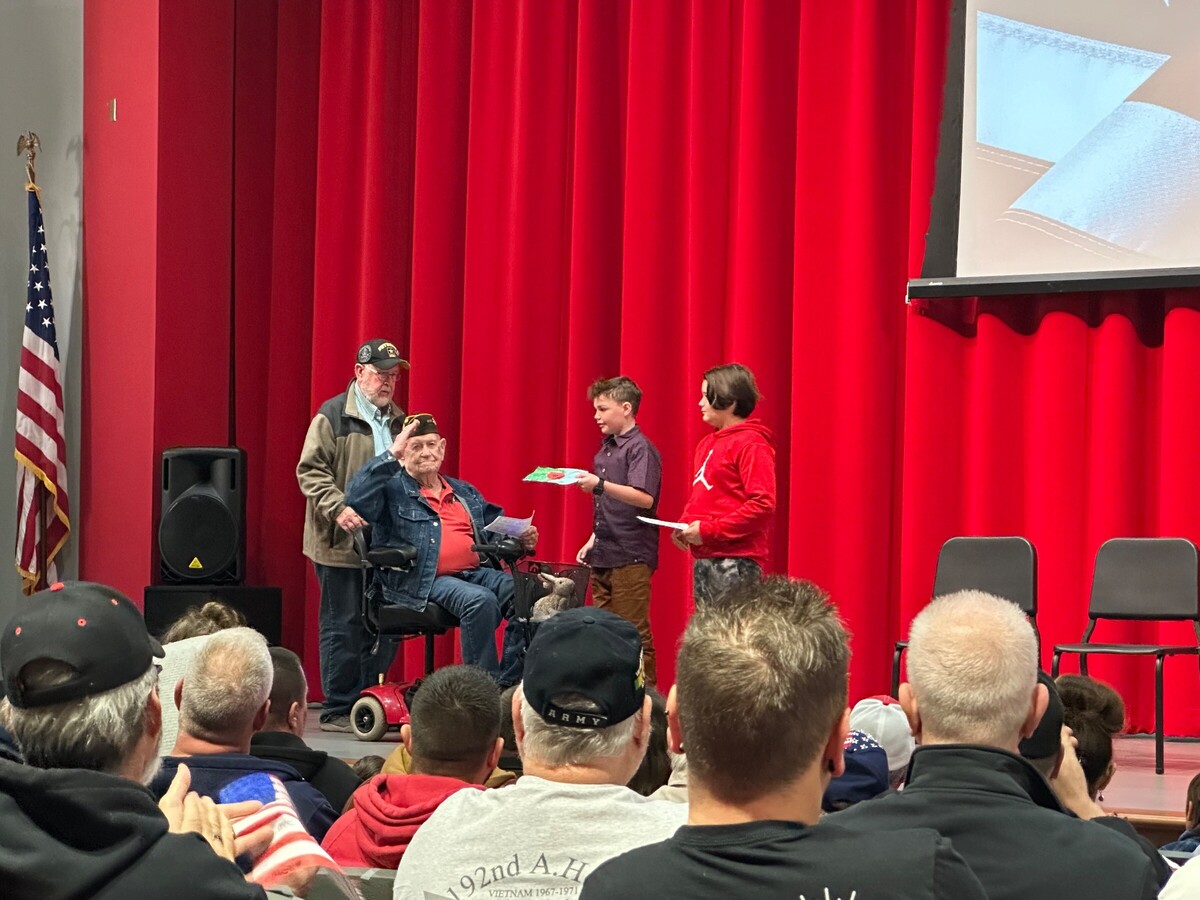 Thanks to Sheila Baker, Tangie Taylor and Amanda Warren for the photos.
CARLISLE, OH -- Carlisle Local Schools Veteran's Day Ceremony was on Friday, November 10th. Principal Dearwester honored over 85 Veteran's for their service, while students read  and presented the veterans with letters of thanks.
The oldest veteran who attended this year's assembly was 95-year-old veteran Harold Days, who served in the Navy in Washington D.C. from 1945-47. While in Washington, Harold met President Harry Truman. Harold attended the ceremony with his son Steve Days, who served in the National Guard from 1970-76.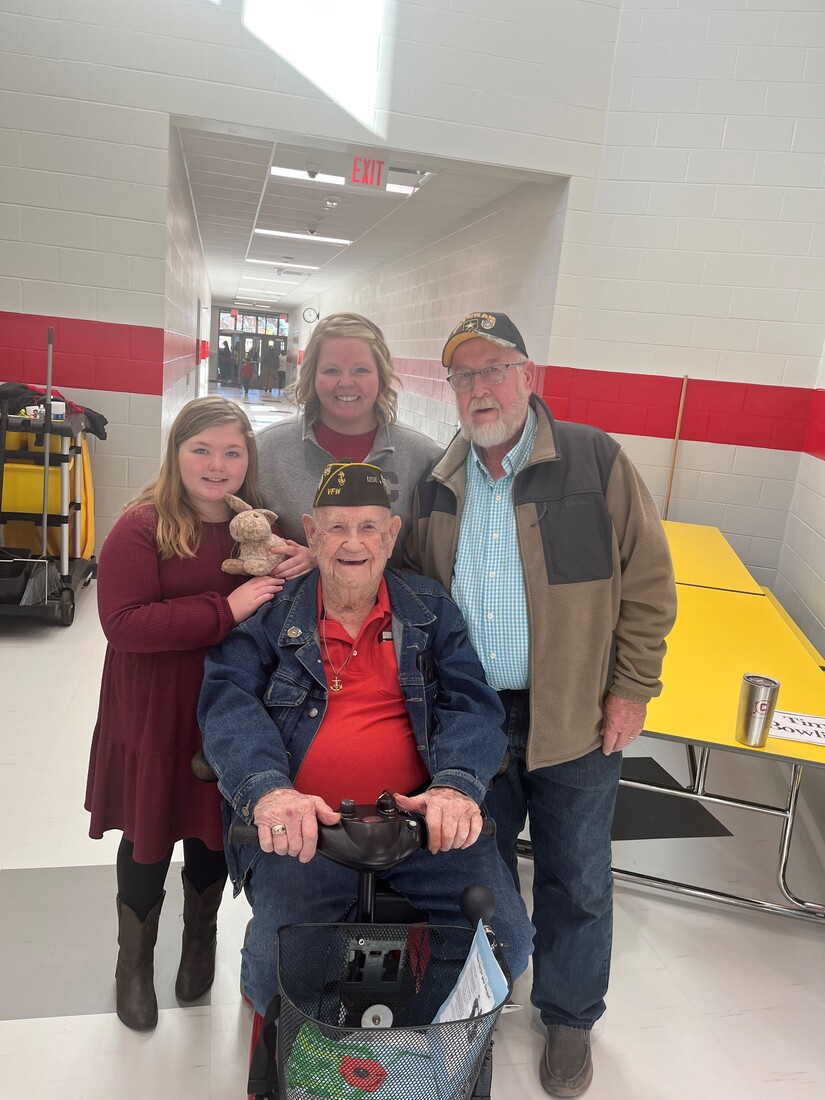 Along with Harold, the other veterans were honored. One being Todd Chaney, who served 4 years in the Navy during the time of Operation Shield and Operation Desert Storm. He was an aviation structural mechanic assigned to air squadron VS-27 Sea Wolves at Naval Air Station, Cecil Field Jacksonville, Florida. 
Chaney worked on flight controls and hydraulic systems of anti submarine jet air craft. During his time, he completed training missions aboard the Aircraft Carrier USS Theodore Roosevelt, and also Naval Air Station Roosevelt Road in Puerto Rico.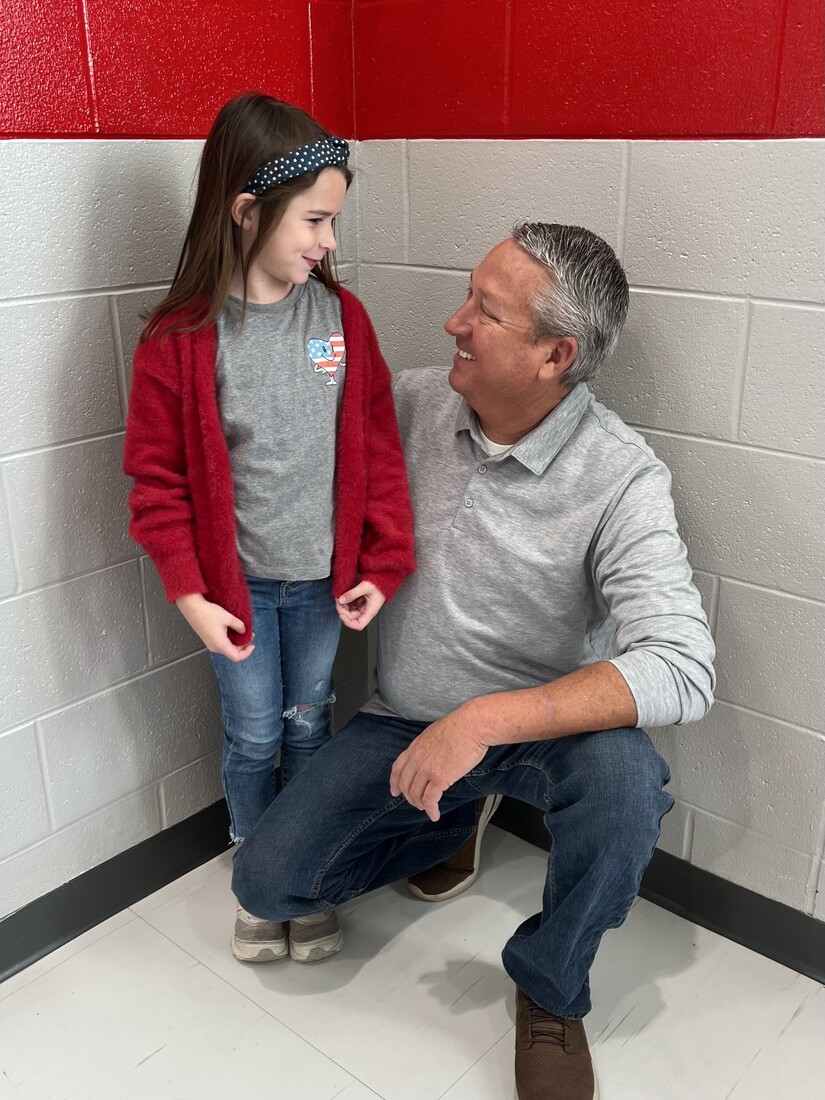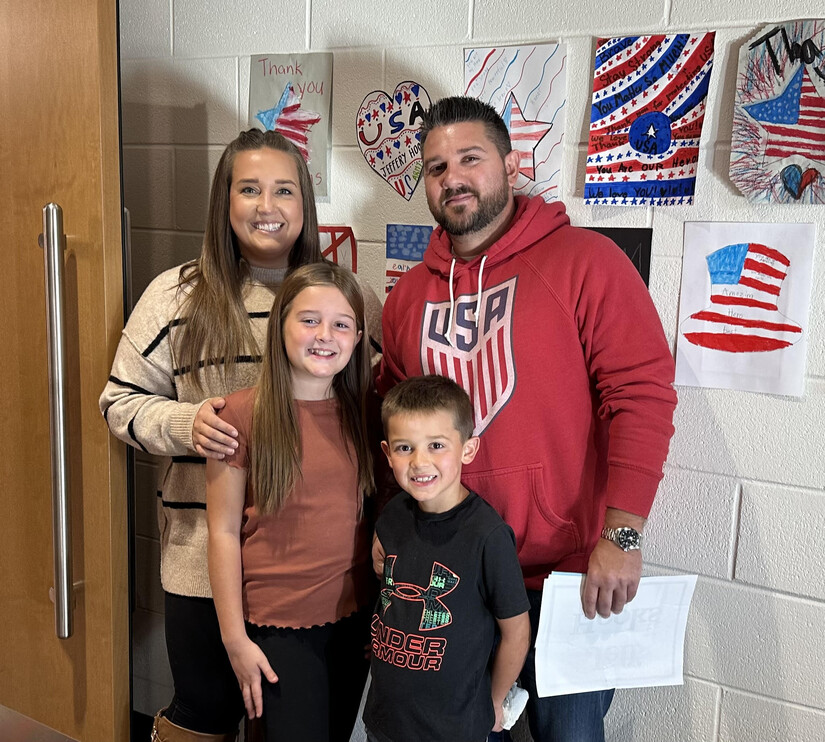 Carlisle Local Schools want to Thank ALL of our Veteran's who have served and are serving in the military said Carlisle School District's Administrative Assistant Sheila Baker.
More News from Carlisle