Waiting Till December For Official Numbers
Image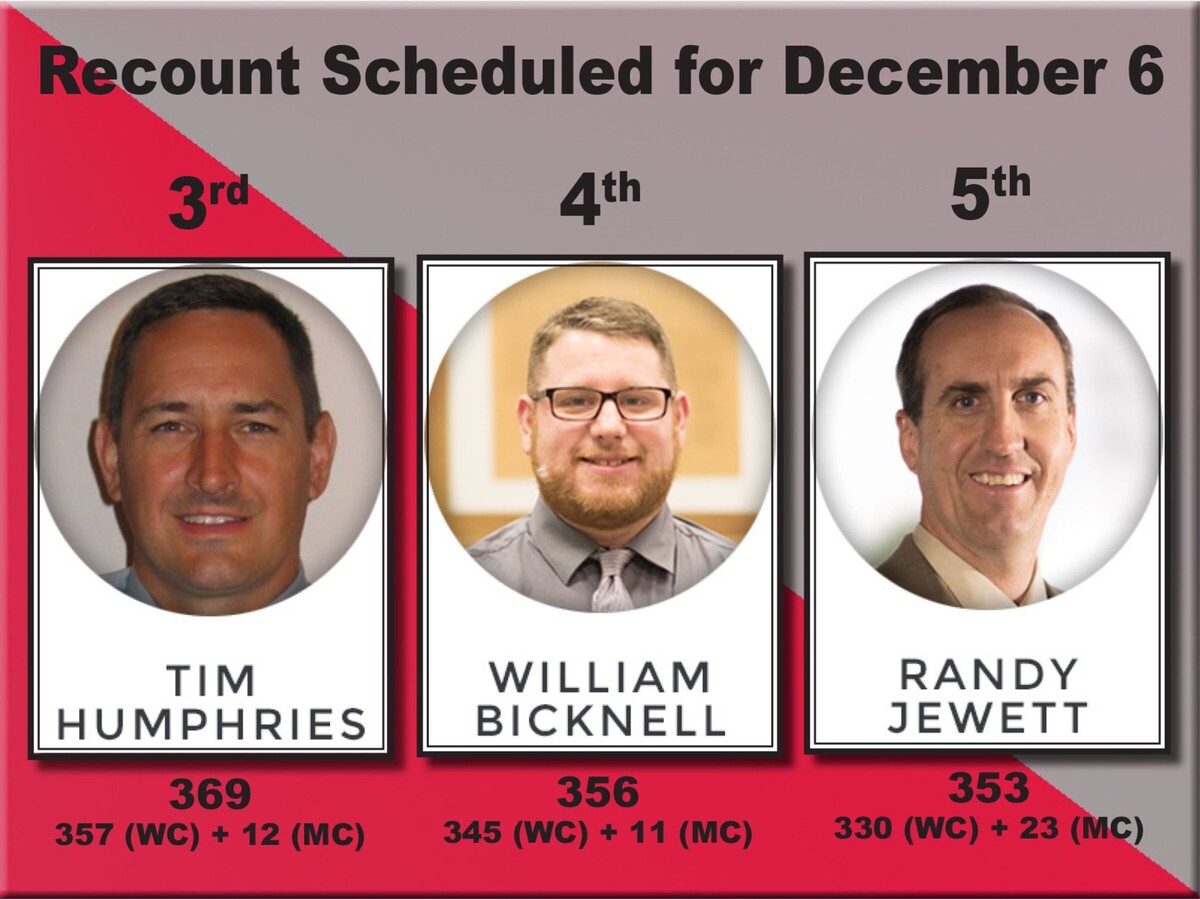 Carlisle, OH --  The top five Carlisle Council contenders did not change afterMontgomery County Board of Election met Tuesday morning to certify and count any remaining mail-in or provisional ballots. 
"There was one ballot with four votes waiting to be counted," said Tim Humphries who is unofficially holding third place in a nine-person battle for four seats.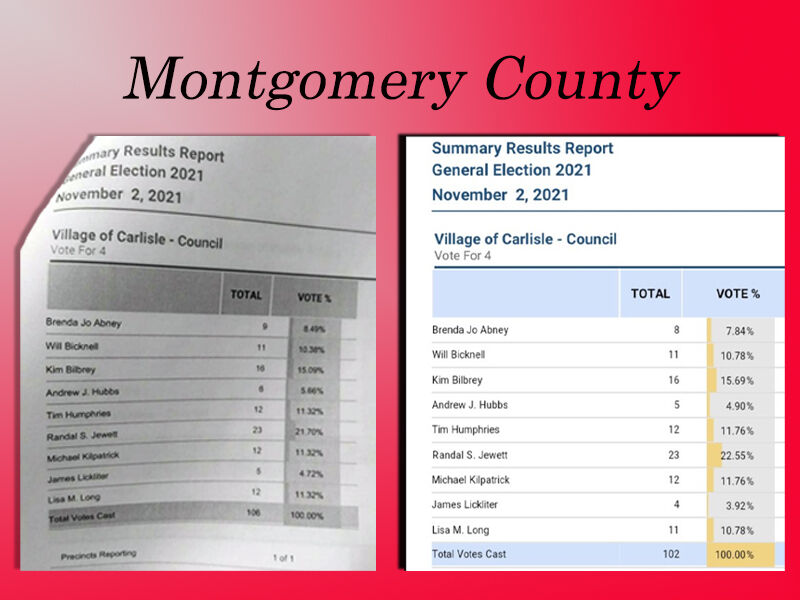 Brenda Jo Abney, Andrew Hubbs, James Lickliter and Lisa Long each received one more vote, which did not change any numbers for the top five.
Since the numbers only differ by three for William Bicknell and Randy Jewett, there will be a recount in Warren County December 6.
Because Carlisle is a multi-county jurisdiction, the Secretary of State must order the recount said Brian Sleeth Director of the Warren County Board of Elections.
Sleeth said that while he has been director, he has not experienced a person who was ahead in before the re-count not stay ahead and win.
Sleeth noted that even if by some odd chance the recount was to come out a tie, the Ohio Revised Code has a code to resolve it.
"A coin can be used to flip, or they can draw cards or draw numbers out of a jar or even draw straws to see who wins," he said.
https://www.ncsl.org/research/elections-and-campaigns/resolving-tied-el…
---
---