Carlisle's Legendary Basketball Player Eddie Crowe Gets New Gym Named After Him
Image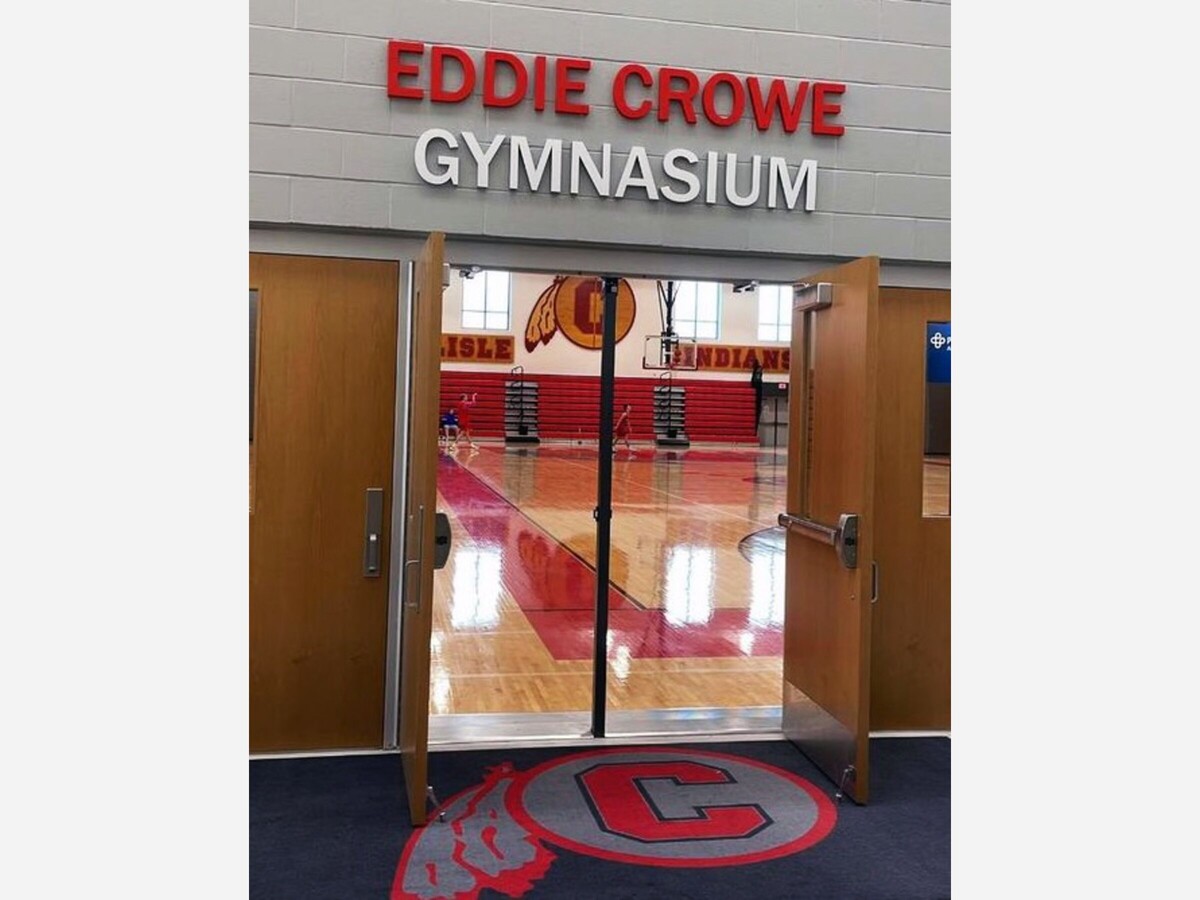 CARLISLE, OH -- Plans all over the area were postponed, cancelled, or changed last weekend when winter storm Landon decided to come visit for an early weekend. 
Originally, Carlisle had plans to hold special celebrations on both Thursday and Friday dedicating its new gymnasium to its alumni legendary basketball star Eddie Crowe and induct two of its alumni: Dr. David Langdon (1983) and Wayne Clark (1972),  into its Hall of Fame. 
But, all that changed when winter storm Landon came in on Thursday and stayed most of the day on Friday. This caused Carlisle to move everything to Saturday.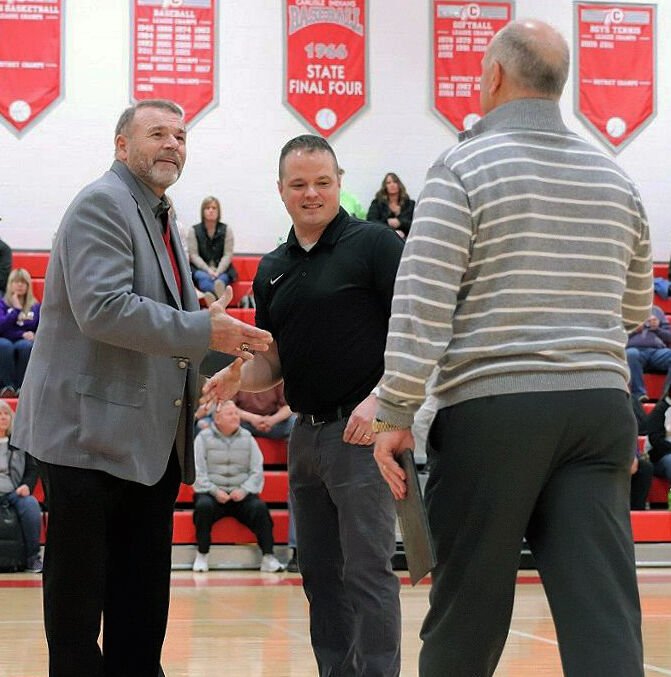 Dr. David Langdon (1982)  accepts his award from Superintendent David Vail and Athletic Director John Augustine.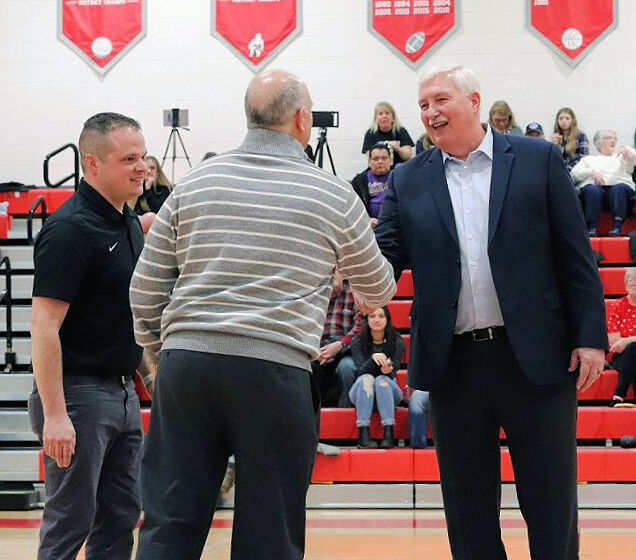 Wayne Clark accepts his award from Carlisle Superintendent David Vail and Carlisle Athletic Directo
John Augustine.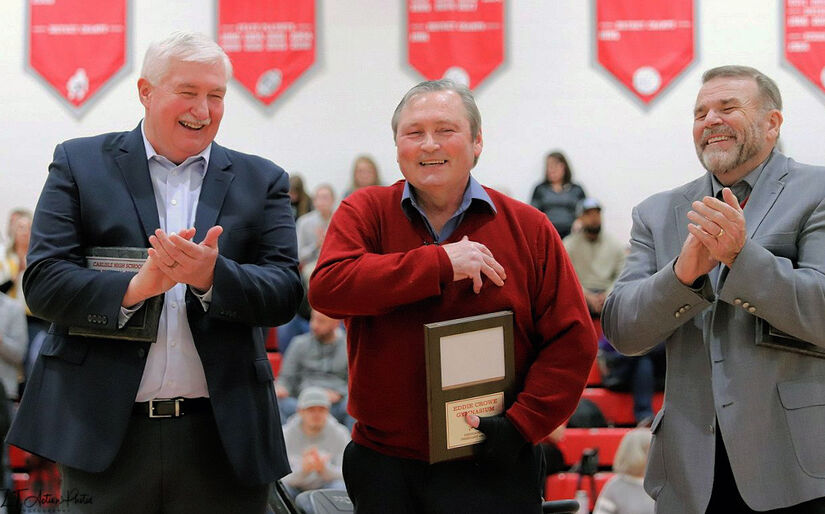 Enjoy this very special moment together (left to right)  Wayne Clark, Eddie Crowe and Dr. David Langdon.
Photos by Tangie Taylor of TLT Action Photos. For more information on TLT Action Photos visit.... https://www.facebook.com/TLTActionPhotos